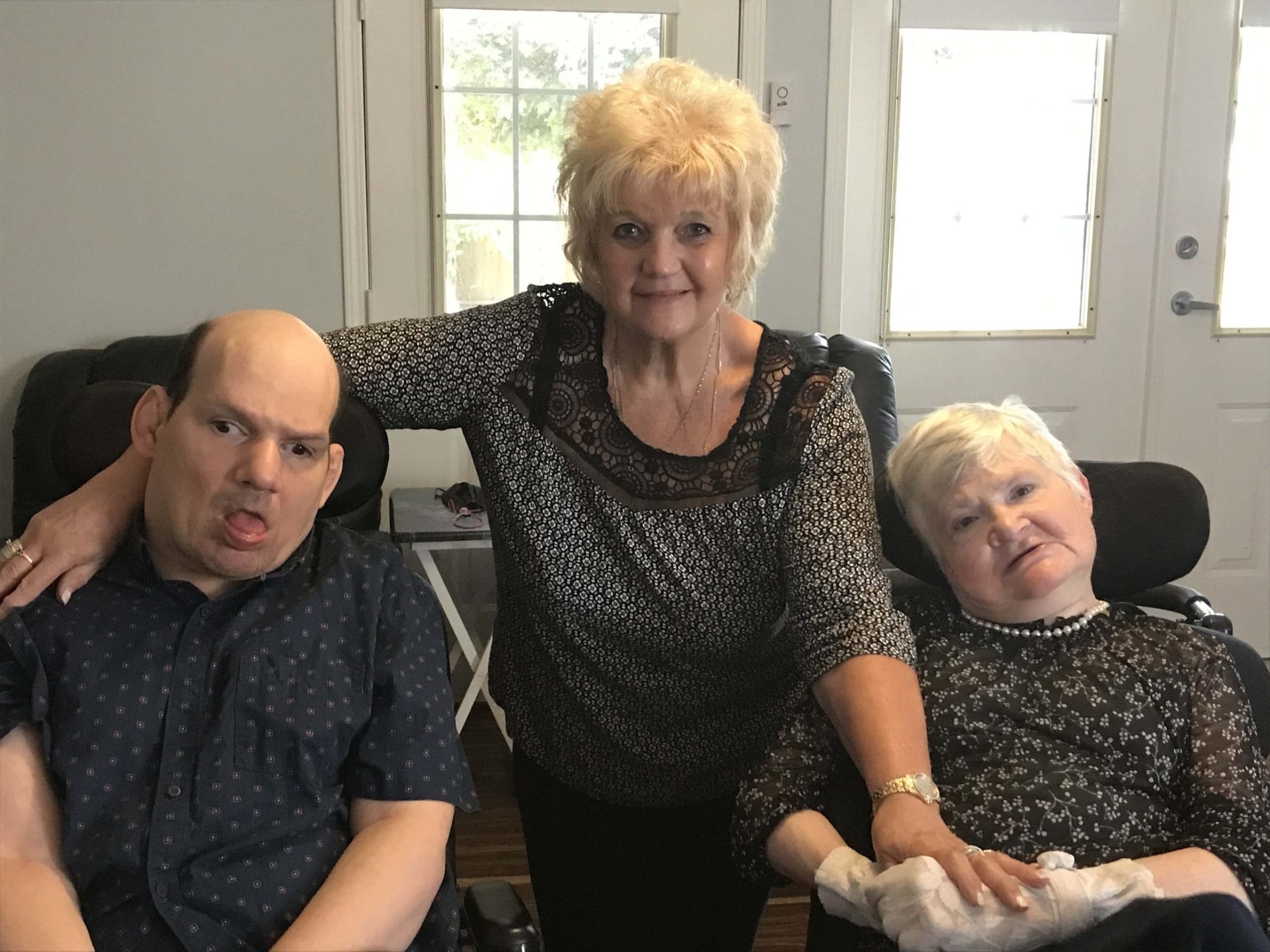 Careers
Sharing The Blessings Of Friendship
When you've been connected for 25 years, you really get to know a person. You understand their qualities and their quirks. You can read their body language and mood in a way that others can't. You can predict how they will react in a certain situation. It's a bond of trust that is built over years of meaningful interaction in which you've spoken into each other's lives in a positive way. This describes the relationship between Sharon Hicks and two of the people she serves: Clayton, and Monica.
Sharon has worked for Communitas Supportive Care Society on Vancouver Island for more than 25 years. While the organization has other long-term employees, few of them can say that they've worked in the same place within Communitas for their entire career. That's been the case with Sharon, who is a Support Worker and has worked in the home where Clayton and Monica have lived all these years. That means, the three have developed a unique bond.
"Our connection is very close. The trust that has developed over the years has been so rewarding." – Sharon, Support Worker
Monica is non-verbal but that does not prevent her from communicating. Sharon says that Monica is a 'special lady' who is always in tune with her surroundings. She communicates through her eyes and through her touch.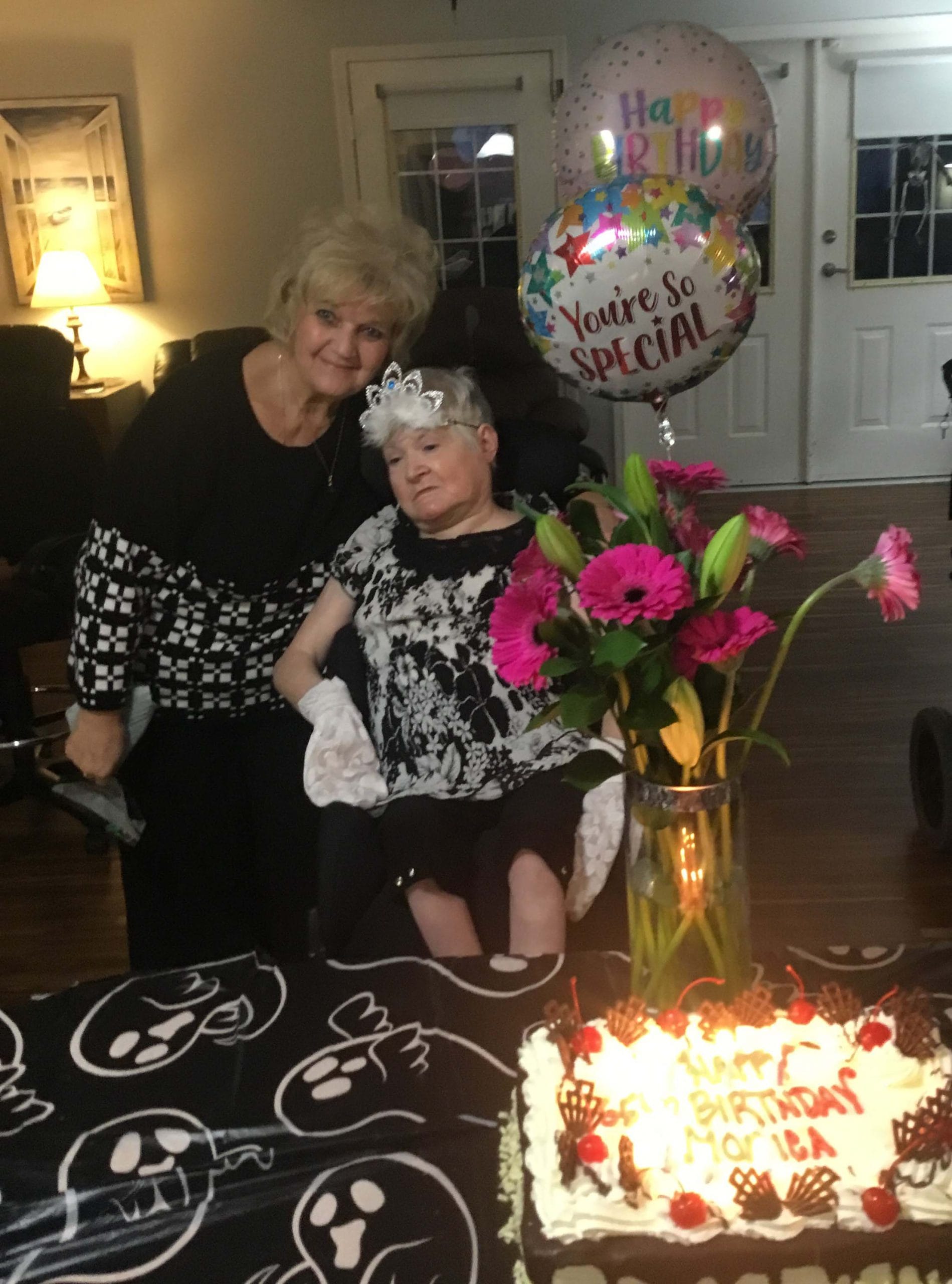 "When you sing 'You are my Sunshine', Monica smiles from ear to ear as she gazes into your eyes and reaches to hold your hand," Sharon says. "Her love and patience radiate through and through."
Clayton is an outdoors enthusiast and loves it when he can feel the sun or the wind in his face. Sharon has had the opportunity to take Clayton to Mt. Washington a number of times to go skiing. The memory of the joy on his face as they would near their destination and then hit the slopes still warms her heart.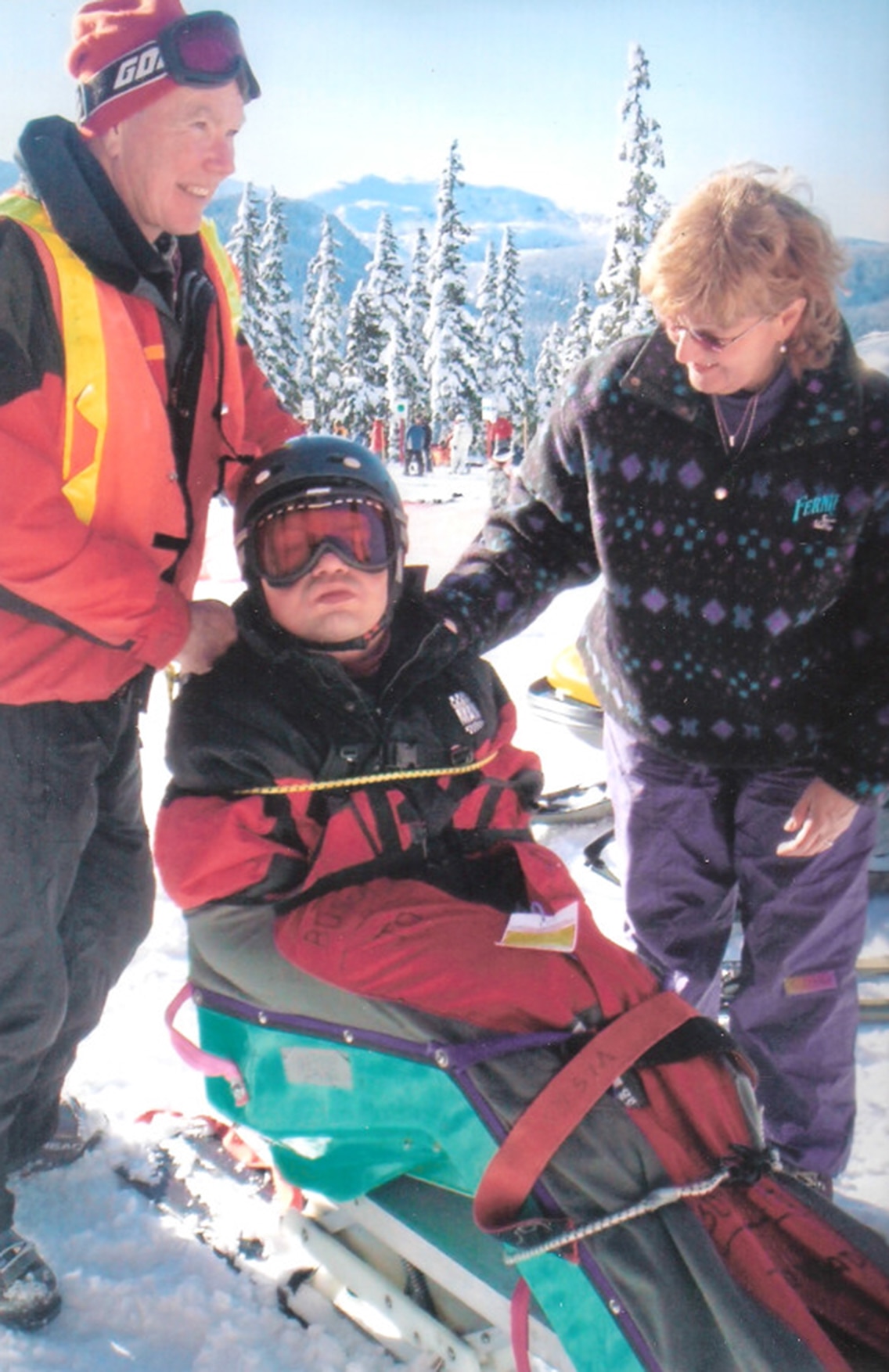 "To see him turn his head from side to side with the wind in his face and then return to the chalet with an enormous smile on his face was such a rewarding experience for me," Sharon remembers.
Julia Ryan manages the home where Clayton, Monica, and their other housemates live. She says that having Sharon on staff has been a rare gift. Sharon is a wealth of information about the history of the home and the people who live there.
"Having a staff person who has been so dedicated to this service and who knows two of the people who live here so well, is a resource beyond measure," Julia says. "Sharon is very respected by our team. She is a gentle, kind soul, who is willing to share her knowledge and experience with a soft approach that is appreciated by all."
Her spirit of gentleness and her wealth of knowledge are why Julia often chooses Sharon to be the mentor for practicum students who come to them from North Island College.
"Sharon's deep knowledge of the people we serve allows her to show students what person-centred care really looks like," Julia says. "Her gentle approach allows her to give feedback in a constructive way as she educates people who are coming into this work."
Kathy Saunders is a program director with Communitas. She describes Sharon as the history-keeper of the home and is grateful that Sharon is so generous in sharing that history. As Sharon relates the stories of people like Clayton and Monica, she is able to impart the wisdom that has come from the long-term relationships she has made.
"Sharon has been a consistent advocate for Clayton and Monica, ensuring that new staff provide the quality care they both deserve," Kathy says.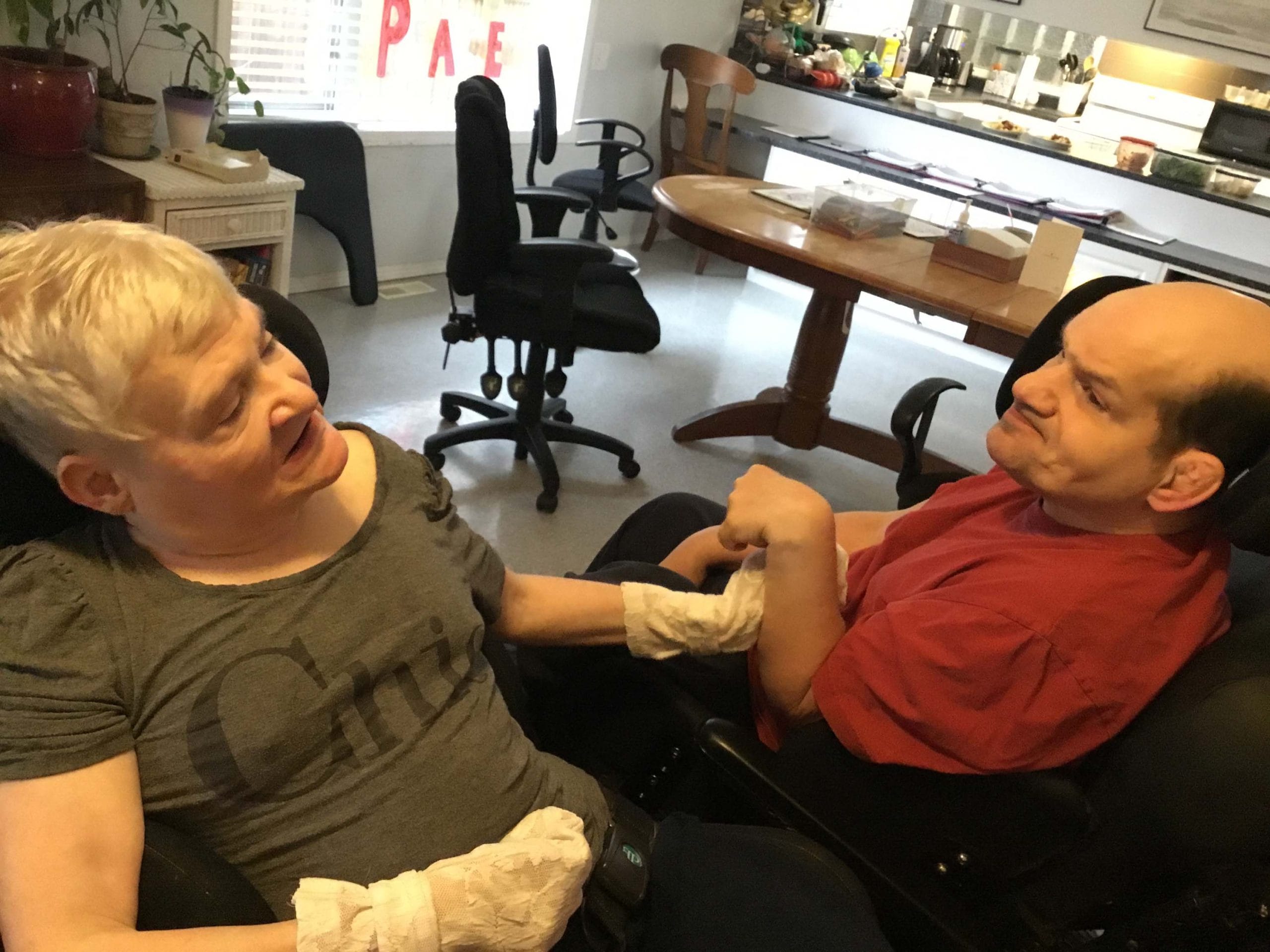 While Clayton and Monica have been in their home the longest, they have had other housemates as well. Sharon says she has learned something from each person she has been privileged to serve.
"They are all special in their own way and bring us so much joy," she says. "Their understanding and acceptance of where they are in their lives is truly powerful and seeing God's love through them is something that is indescribable."
That Sharon loves her work is obvious. She encourages others to consider a career with Communitas, saying the rewards are myriad.
"I have learned so much from each person we serve, they each come with their own gifts," she says. "We, as support workers, are the ones who are truly blessed."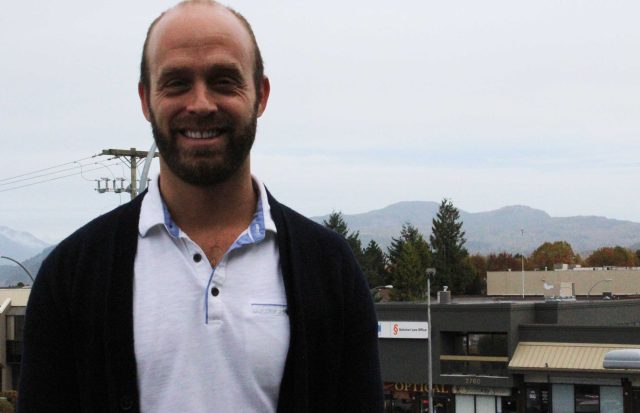 If there's one thing that Joshua Dahl learned during his 15 years of working at Communitas Supportive Care Society, it's that there's always room to grow.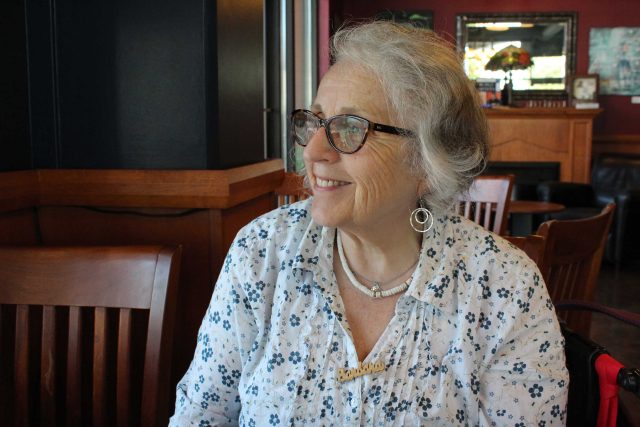 Barbara knows first-hand what it means to live with a physical disability and mental health challenges. As a Peer Support Worker, she shares her journey with others.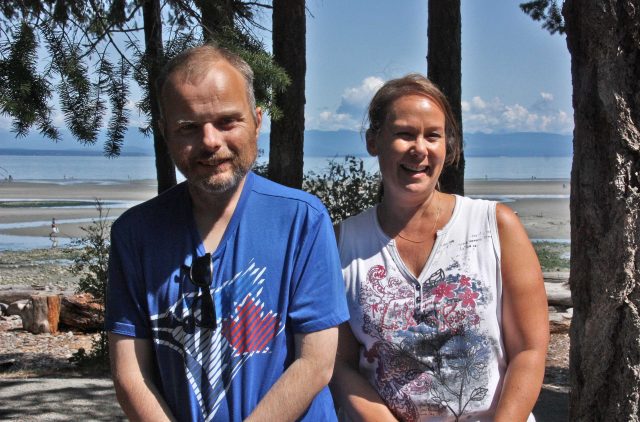 After a decade of working with Communitas, Laureen still finds that the unique individuals she supports makes her work engaging.