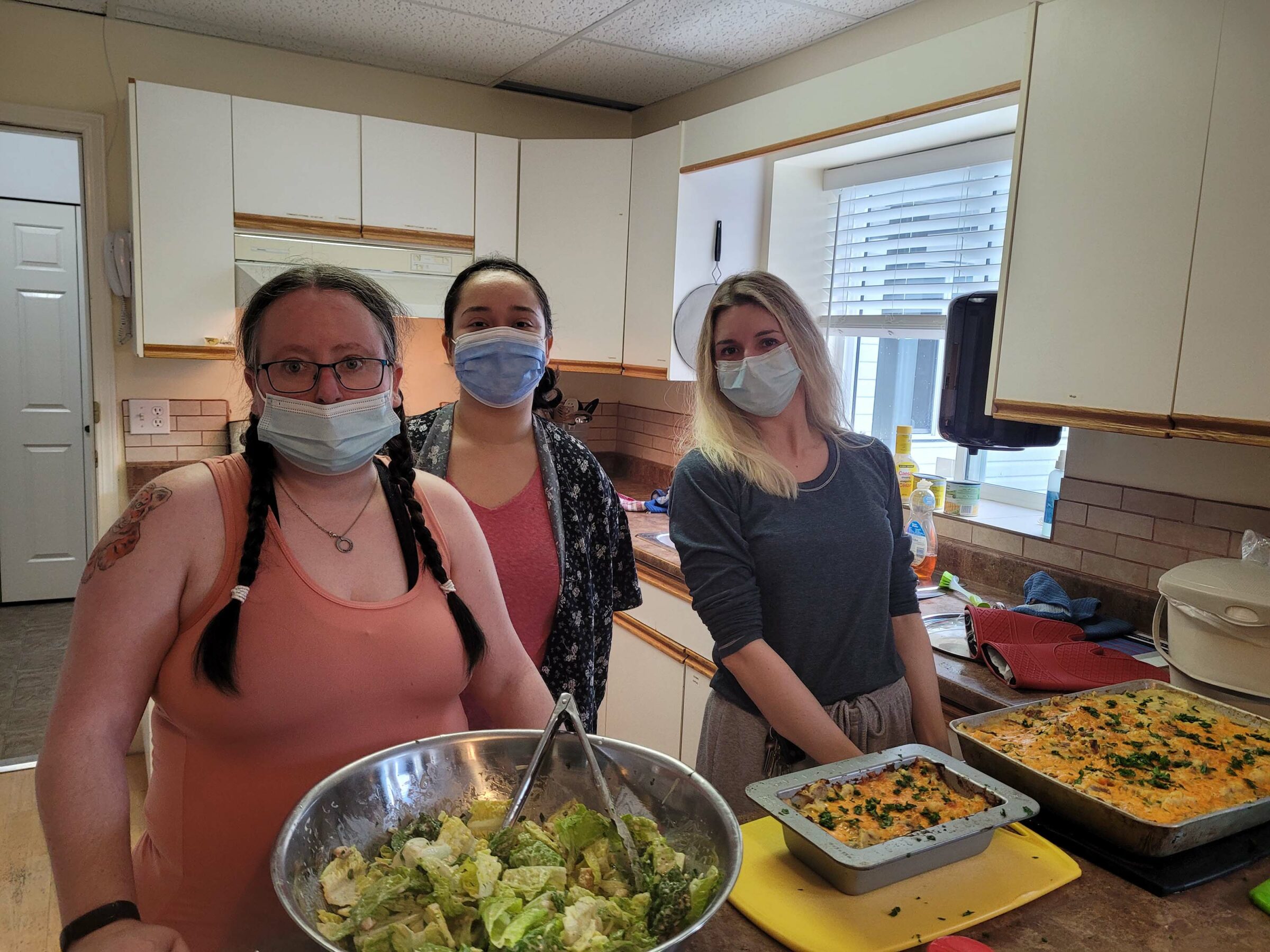 People
Communitas Staff Respond To Food Insecurity
A recent CBC news story noted that British Columbians can expect to pay more for food in 2023, with prices forecast to increase by 5-7 per cent. Foodbanks and other charities have noted an increase in demand. What does this mean for people who are on a fixed income and live with mental health challenges?
At Centennial Place, a mental health clubhouse in Mission facilitated by Communitas, it means finding creative solutions to help their members stay healthy and fed. Krystina Hetherington manages the clubhouse. She and her staff have been hearing a lot about people struggling to keep up with rising costs.
"Many of our members are living on a limited, low income," she says. "It means some of them have been having to make difficult choices. One member recently told us that he eats one less meal a day now that food prices have risen."
To respond to this challenge, they've started a food exchange cupboard with the goal of providing food for those who need it while also reducing food waste. The concept is a simple bring-some-take-some exchange. Members have exchanged rice, soups, beans and even a brownie mix. The initiative is proving to meet a felt need.
"It might be something that's been sitting in your cupboard for a while and you realize that you're not going to use it, so you bring it in and exchange it for something else," Krystina explains. "It helps feed someone and has the added bonus of food not going to waste."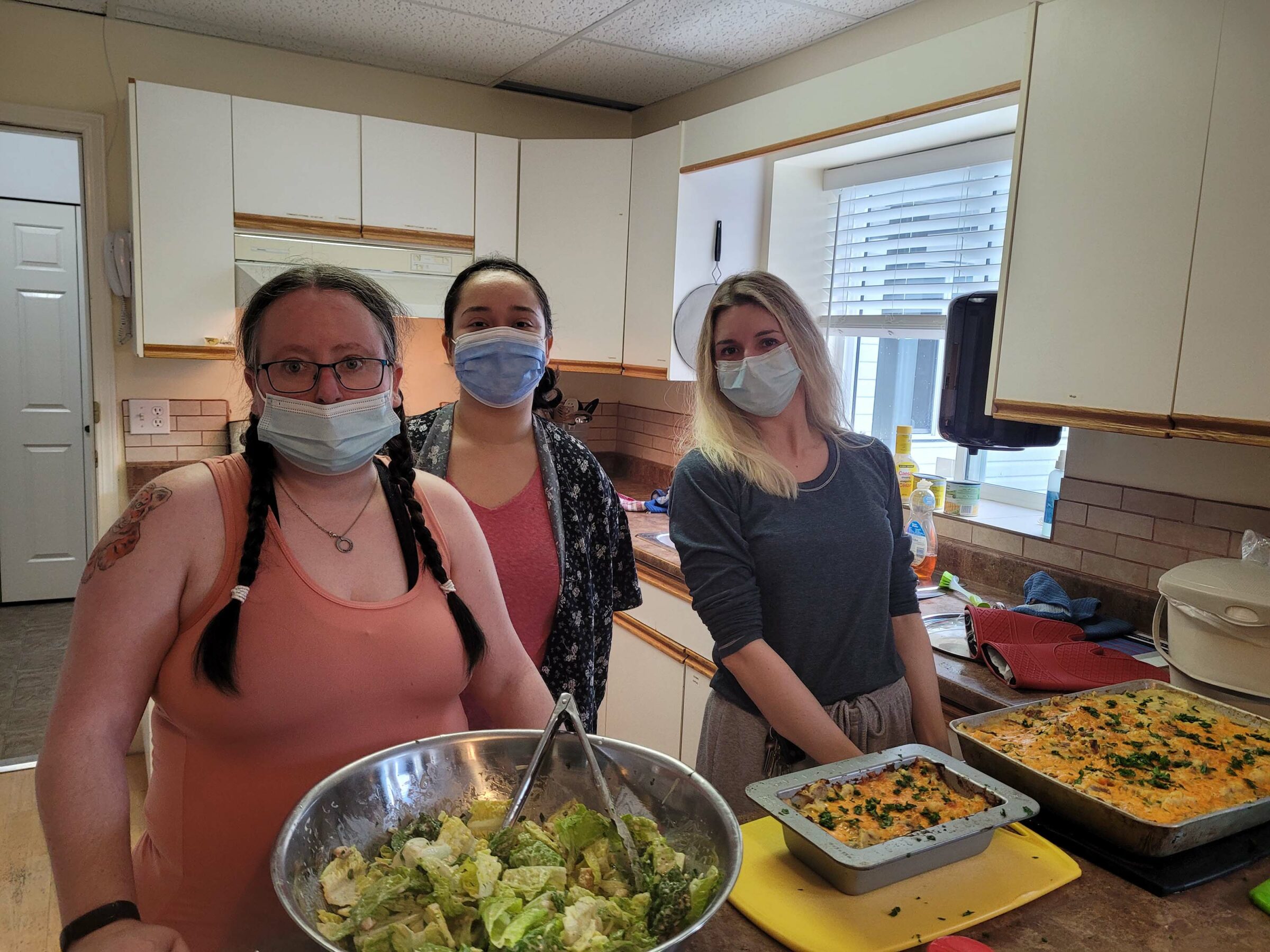 Along with their exchange program, the clubhouse also offers members a weekly lunch, a Smoothie Island, a Healthy Treats group, and a weekly cooking class, all offered at a very low cost.
"The classes teach members how to make simple, nutritious meals, smoothies, and snacks using ingredients that are easy to find and inexpensive," Krystina says. "Our 'No Yeast Pizza Dough' recipe is a great example of this."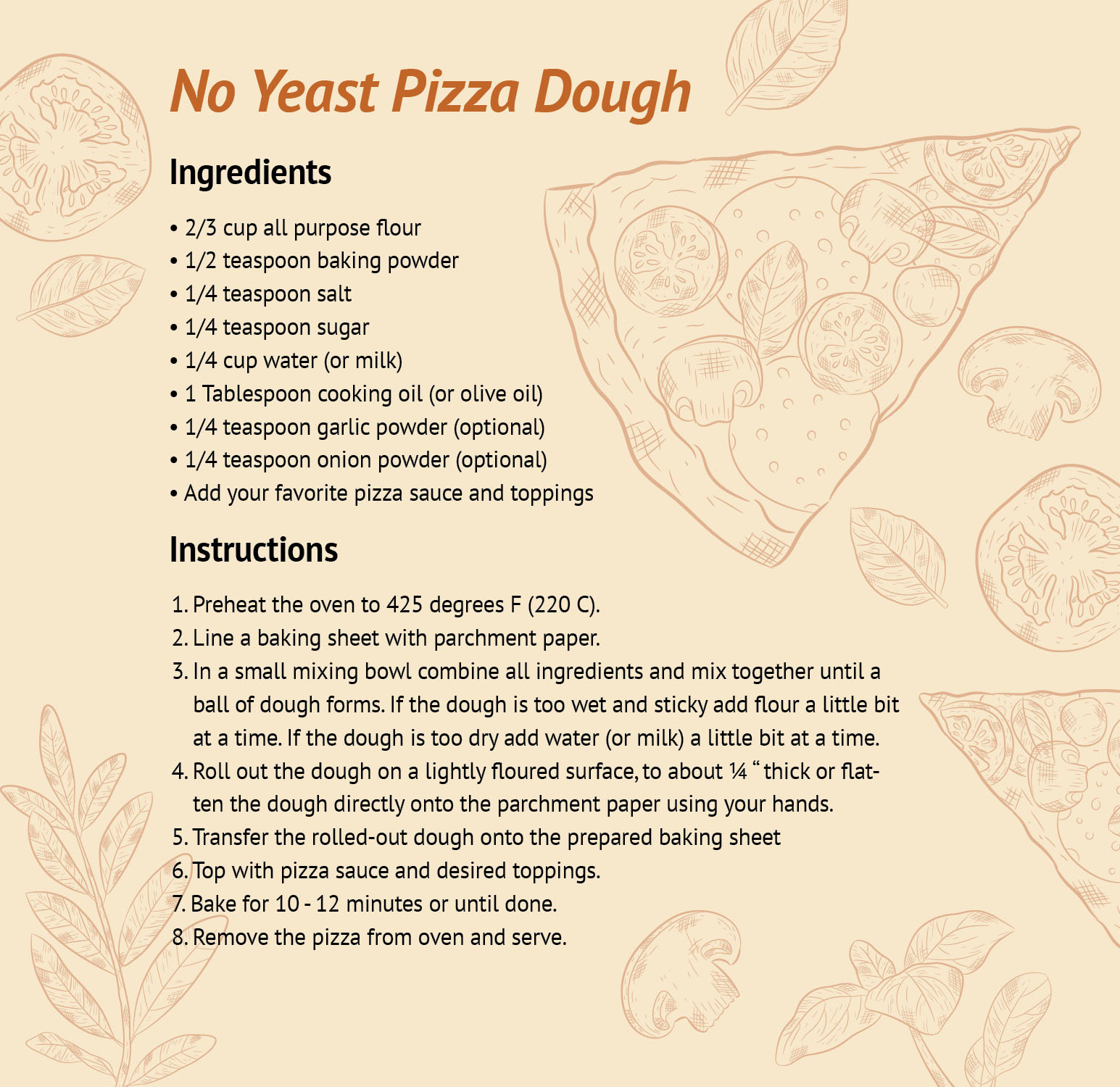 In Chilliwack, where Communitas facilitates services for people who live with an acquired brain injury, similar supports are in place. Esther Tremblay manages the Brain Injury Drop-In and says rising food costs have definitely impacted the people they serve. Just like Centennial Place, the Brain Injury Drop-In offers weekly meals and snacks to participants. The Drop-In operates out of a church and members of the congregation often make donations to the participants.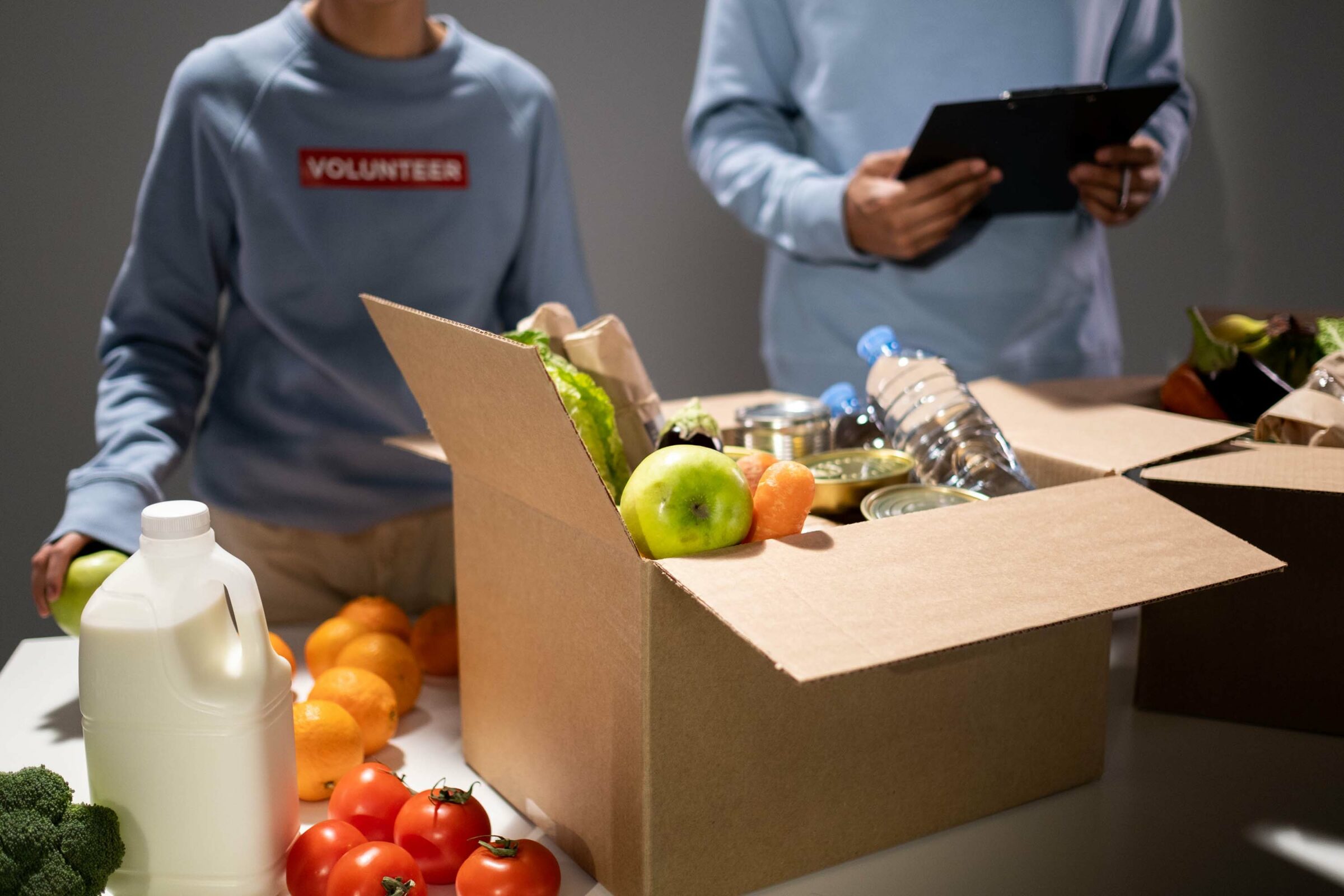 "We are very fortunate to have generous donors," Esther says. "These people know that everything goes to people who really need it."
Donations have included fruit, veggies, and dairy products. They recently received donations of eggs and meat, which was distributed to Drop-In participants as well as those receiving services through other Communitas programs. Along with these donations, they also receive bread from Cobbs Bakery every week.
"One member says he makes a lot of soup and having the free bread makes a difference," she says. "It helps him cover his bills."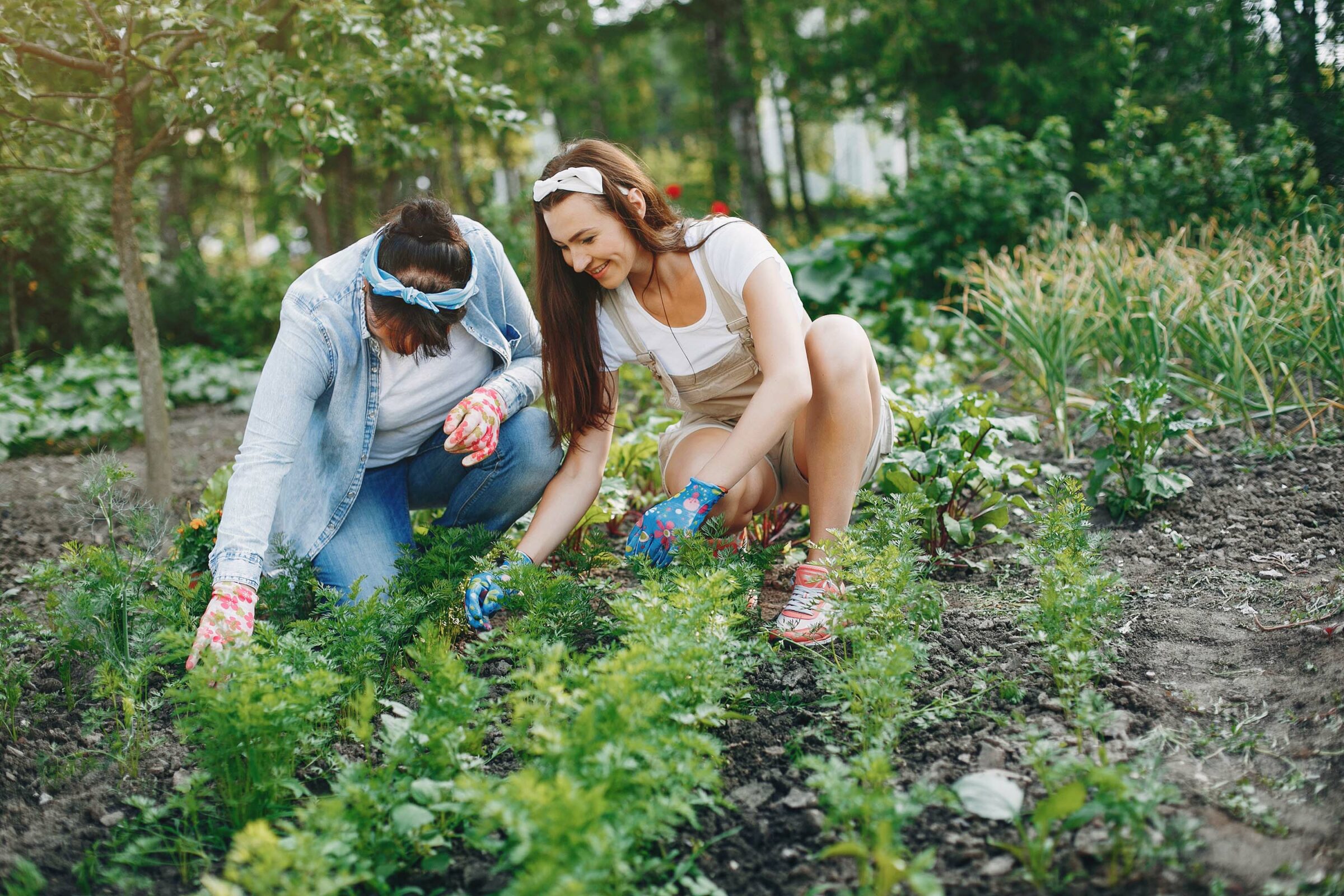 A community garden in spring and summer allows participants to grow their own vegetables. Those who live in apartments also use planters on their balconies and when they have extra produce, they share it amongst themselves. Education is an important component of the Drop-In's response to food insecurity.
"We teach people how to use what is at hand and how to be resourceful with what you have. We talk about following sales, and buying bulk and sharing with others," Esther says. "Everyone on a fix income knows it is not easy to make the money stretch. In this difficult time of inflation, it is even more important to know how to use what is available."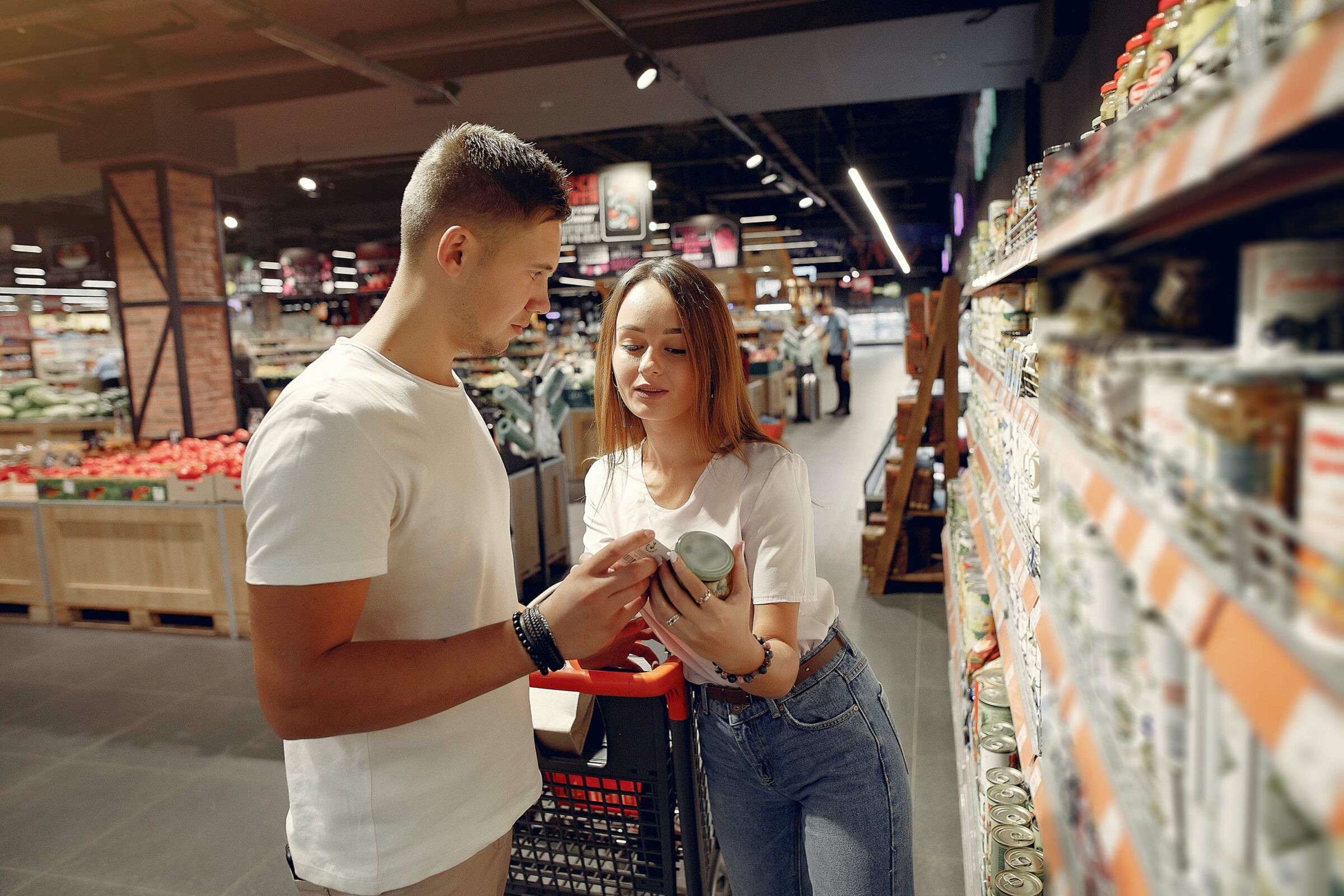 Vicky Manderson manages Communitas' Supported Independent Living (SIL). She knows that poor nutrition can have a big impact on a person's wellness. Studies have shown that a diet that is high in processed foods and refined sugar can actually be harmful to the brain and exacerbate symptoms for those living with mood disorders and depression. Vicky says that some of the people served through SIL have indicated that they are struggling to make ends meet.
We've definitely seen an uptick in people we serve accessing the food bank. – Vicky, manager, Supported Independent Living
One of the tools she has shared is a listing of food resources in Abbotsford, created by Abbotsford ACCESS, an initiative of the City of Abbotsford's Housing, Homelessness, and Community Development team. It lists free and low-cost food programs being offered by agencies throughout the city.
"The list is a handy resource but it's only a beginning," Vicky says.
As food prices fluctuate, Krystina, Esther, Vicky, and other staff at Communitas are grateful that there are resources available to support the people they serve in times of crisis. They are also grateful that the people they serve are willing to be vulnerable enough to talk about their needs. Being aware of the what is needed is the first step in crafting a response.
"I'm always amazed by the resilience and resourcefulness of the people I serve," Vicky says. "I'm also inspired by the creative ways our staff respond to need."
James' remarkable story is solid evidence of the relationship between diet and mental health. Find out how becoming part of a Home Share changed his life.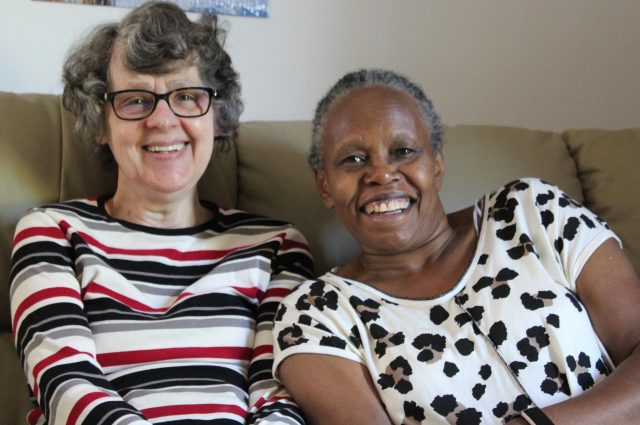 Betty and Grace are like sisters, enjoying life together in a Home Share that they say has shown them just how good God is.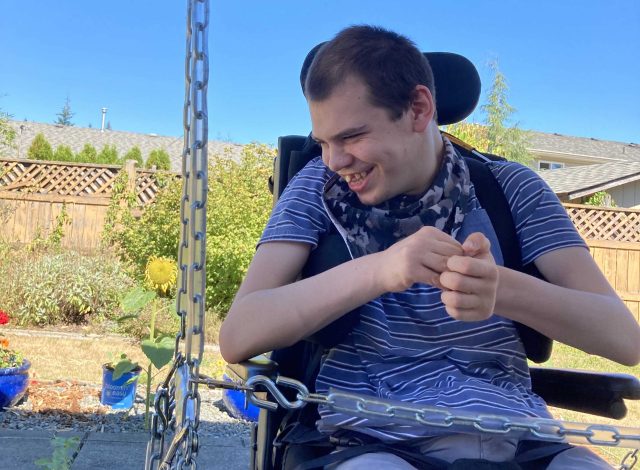 When the pandemic began to impact the activities that Corey enjoyed, his family and staff found a perfect solution.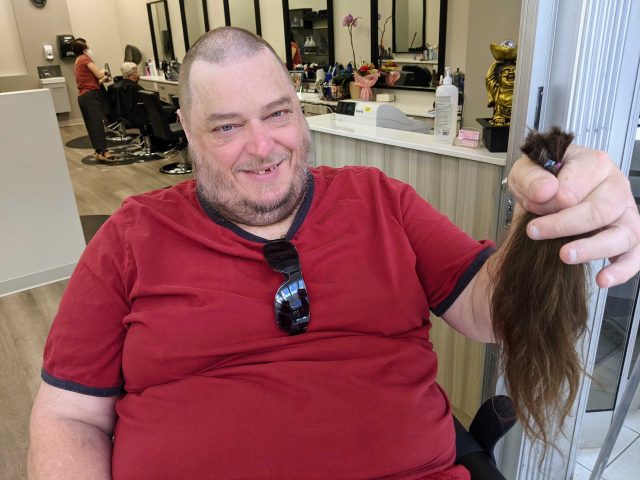 After waiting for more than a year, Garry finally got a haircut. The reason he waited so long might surprise you!