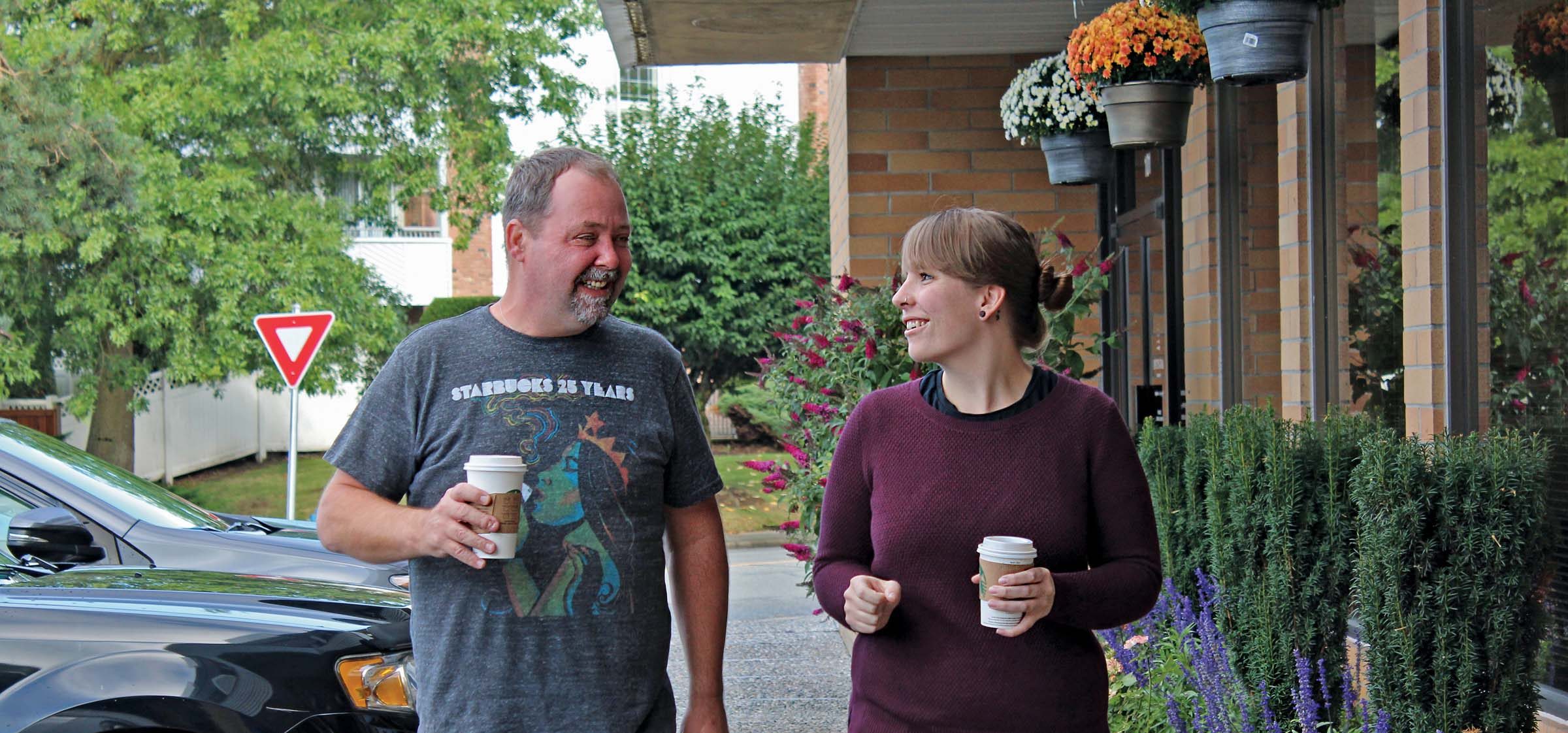 Community Support
Supported Independent Living
What is Supported Independent Living?
Supported Independent Living supports people living with mental health challenges. Working closely with people and their case managers from Abbotsford Mental Health Centre, we develop and implement care plans that are tailored to the recovery needs of each individual. Our objective is to support people in their recovery journey by encouraging self-determination and promoting choice.
Who is Supported Independent Living for?
Supported Independent Living (SIL) provides home-based support for people who live with mental health challenges and are living independently in Abbotsford, BC. Some people receive a housing subsidy as well as day-to-day support.
Darlene's Story
Darlene's remarkable journey towards mental wellness is a testament to strength and the importance of finding the right support. For Darlene, that came through Communitas' Supported Independent Living.
Read Darlene's Story
How to Join
This service requires a referral from Abbotsford Mental Health. Contact us for more information!
Category
Community Support