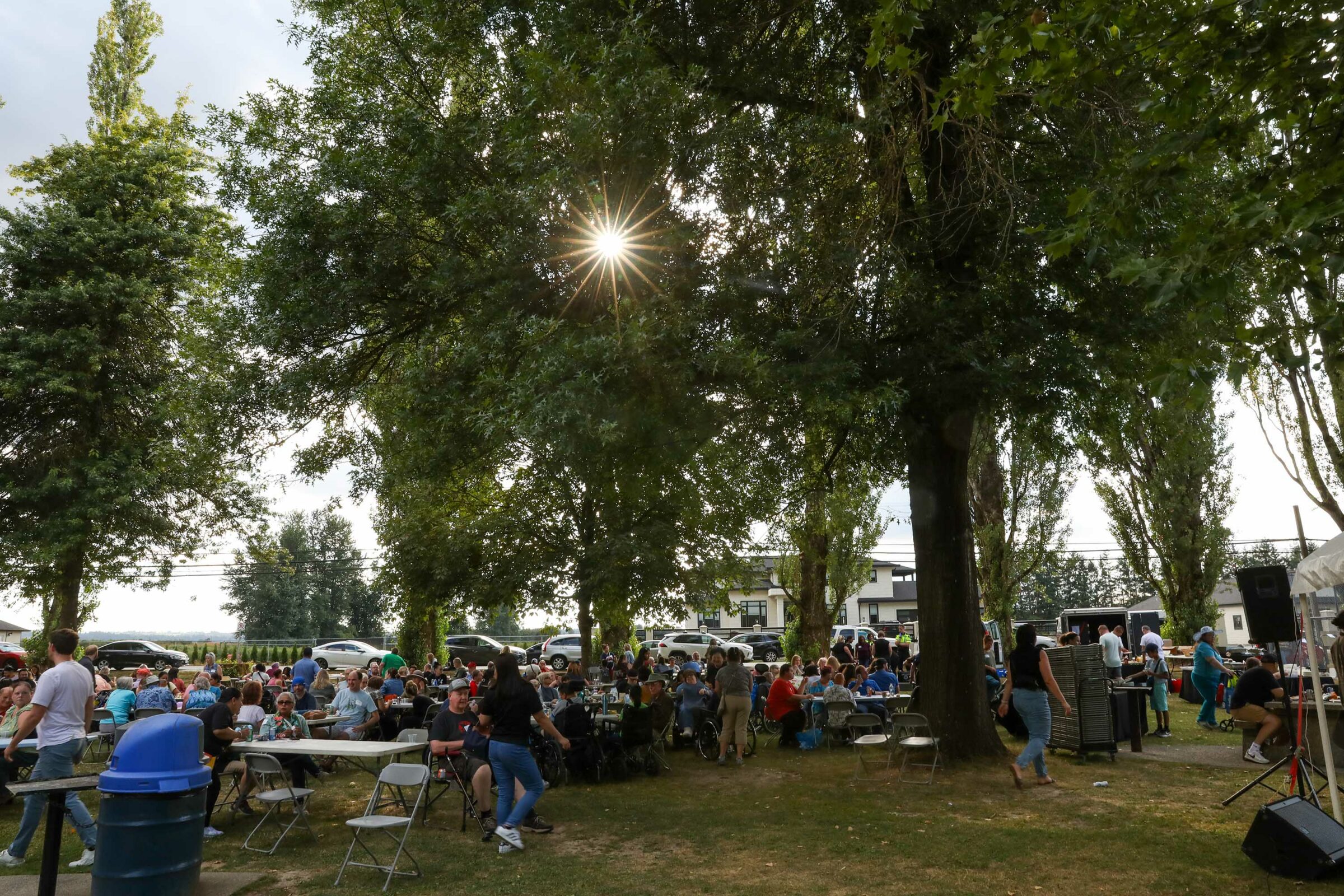 Events
Togetherness Celebrated at Annual Gathering
This August, Communitas celebrated its annual picnic gatherings both in the Fraser Valley and on Vancouver Island. This tradition goes back decades and is eagerly anticipated each year by both staff and people we serve.
Fraser Valley Barbecue
In the Fraser Valley, hundreds of people returned to Matsqui Village Park where the morning rain let up just in time to set up the tables and tents. People enjoyed making sunflowers to pin onto the photo booth wall and don props for funny photos.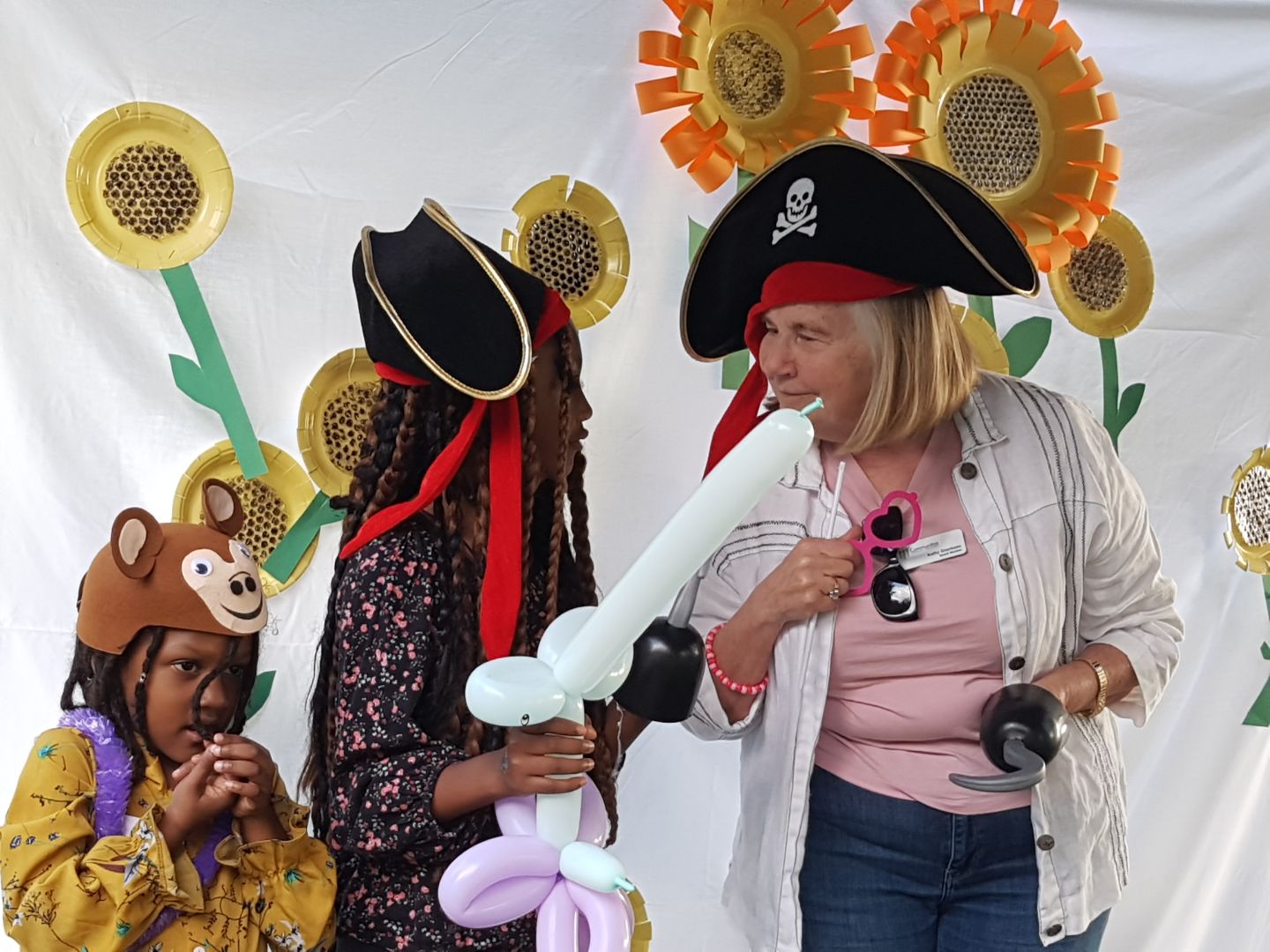 Balloon animals were also very popular and everyone enjoyed grooving to the great music provided by the Crystal Hicks Band.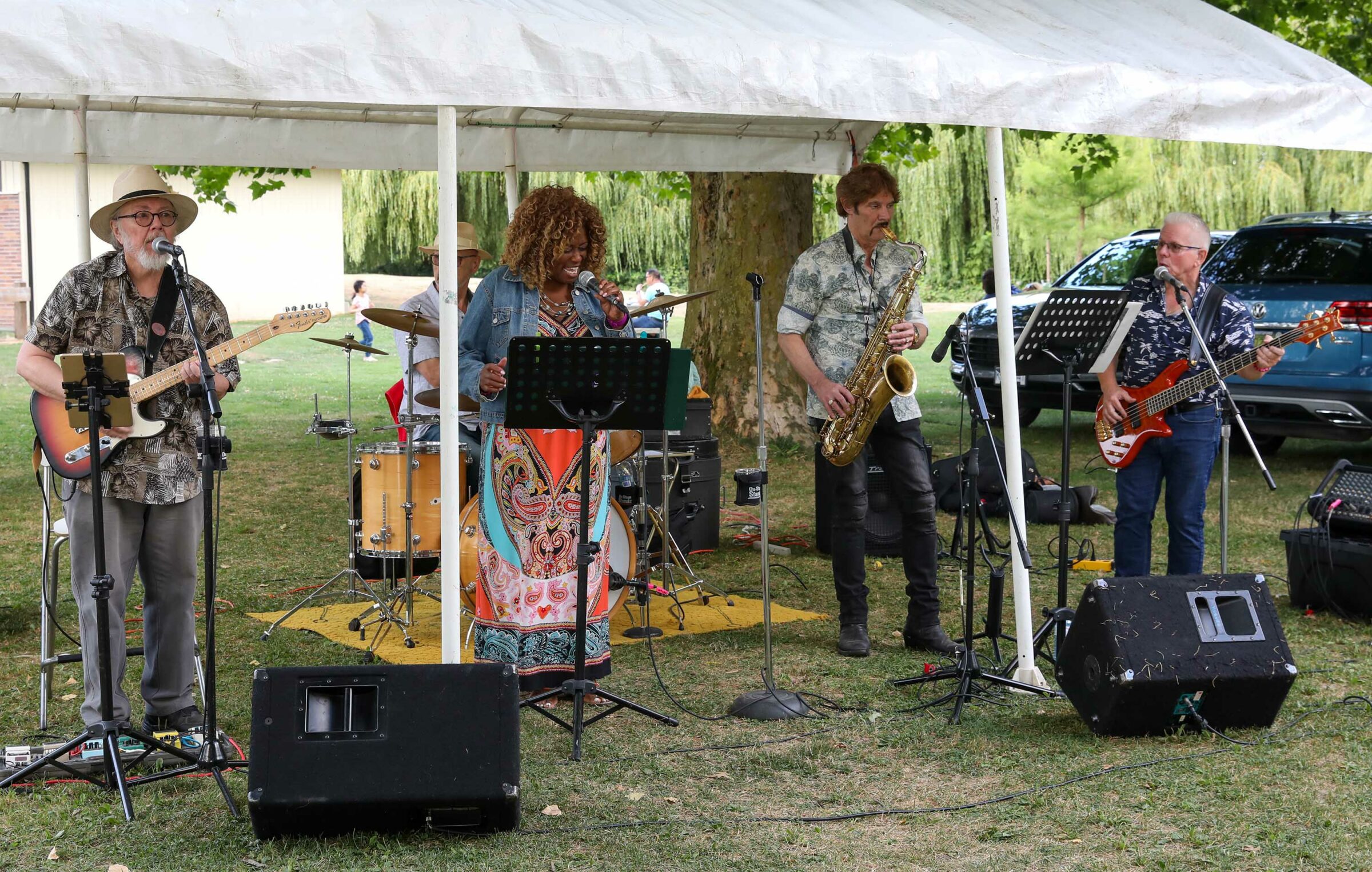 Barbequed burgers and hotdogs with all the trimmings were provided by Klassic Catering who have catered this event for years, much to everyone's approval.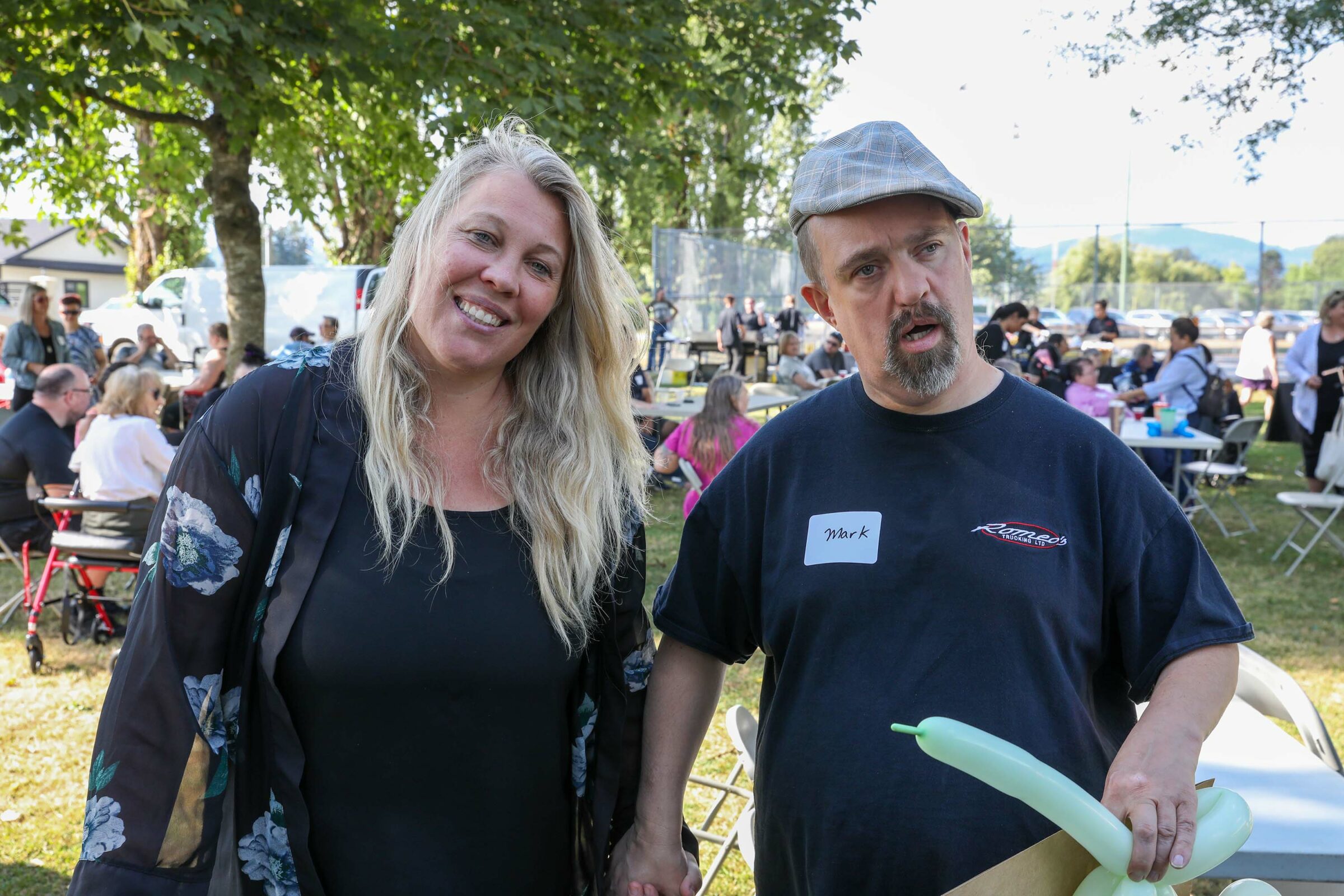 Amy Martens manages one of Communitas' home living options. Her favourite part of the annual BBQ is seeing people she knows and meeting new friends. Mark lives in the home where Amy serves and she asked him what his favourite part was.
"The chips!" Mark replied.
 North Island Picnic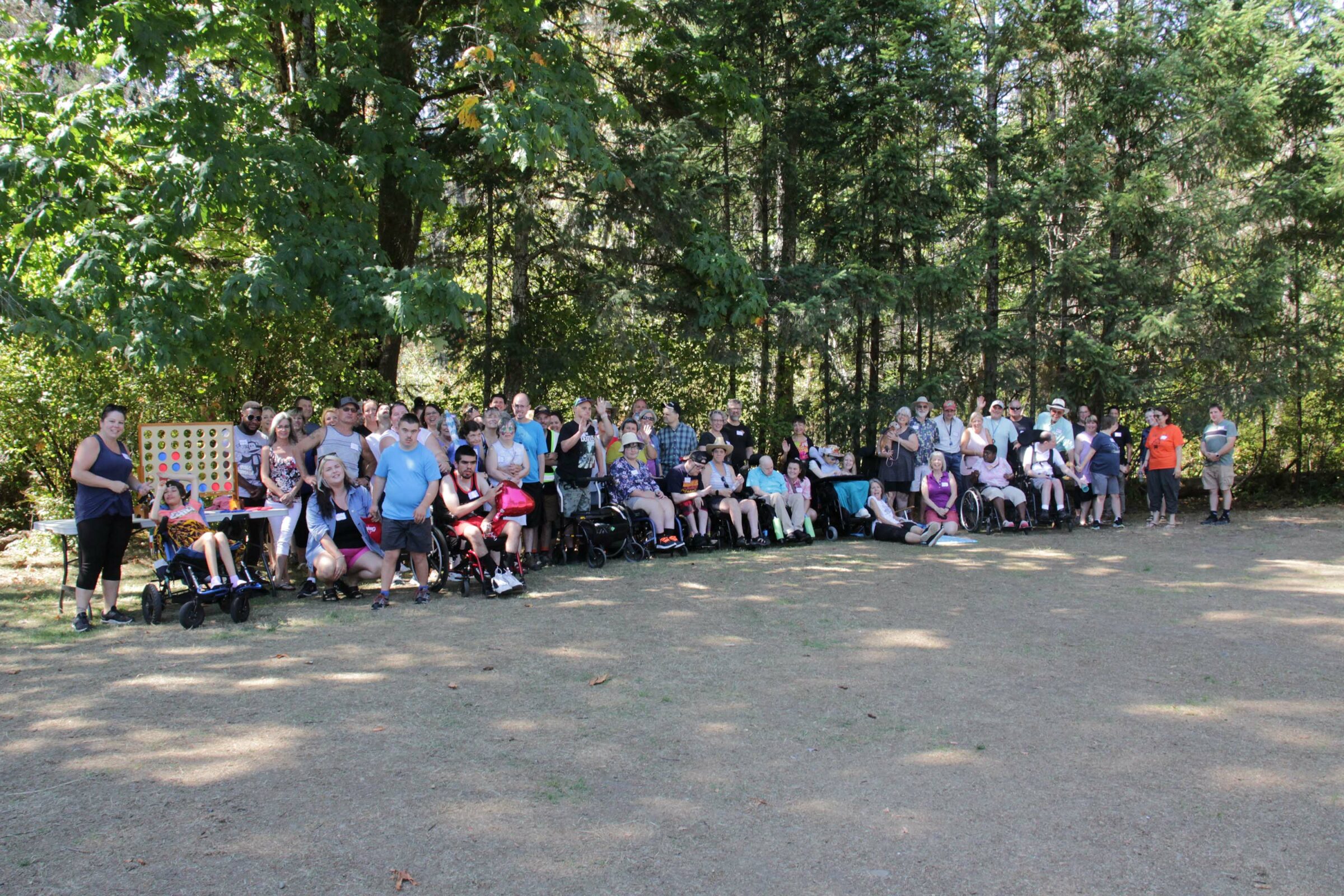 Miracle Beach is the traditional setting for the Communitas outing on north Vancouver Island. The weather was glorious, making the beach-side setting as beautiful as ever.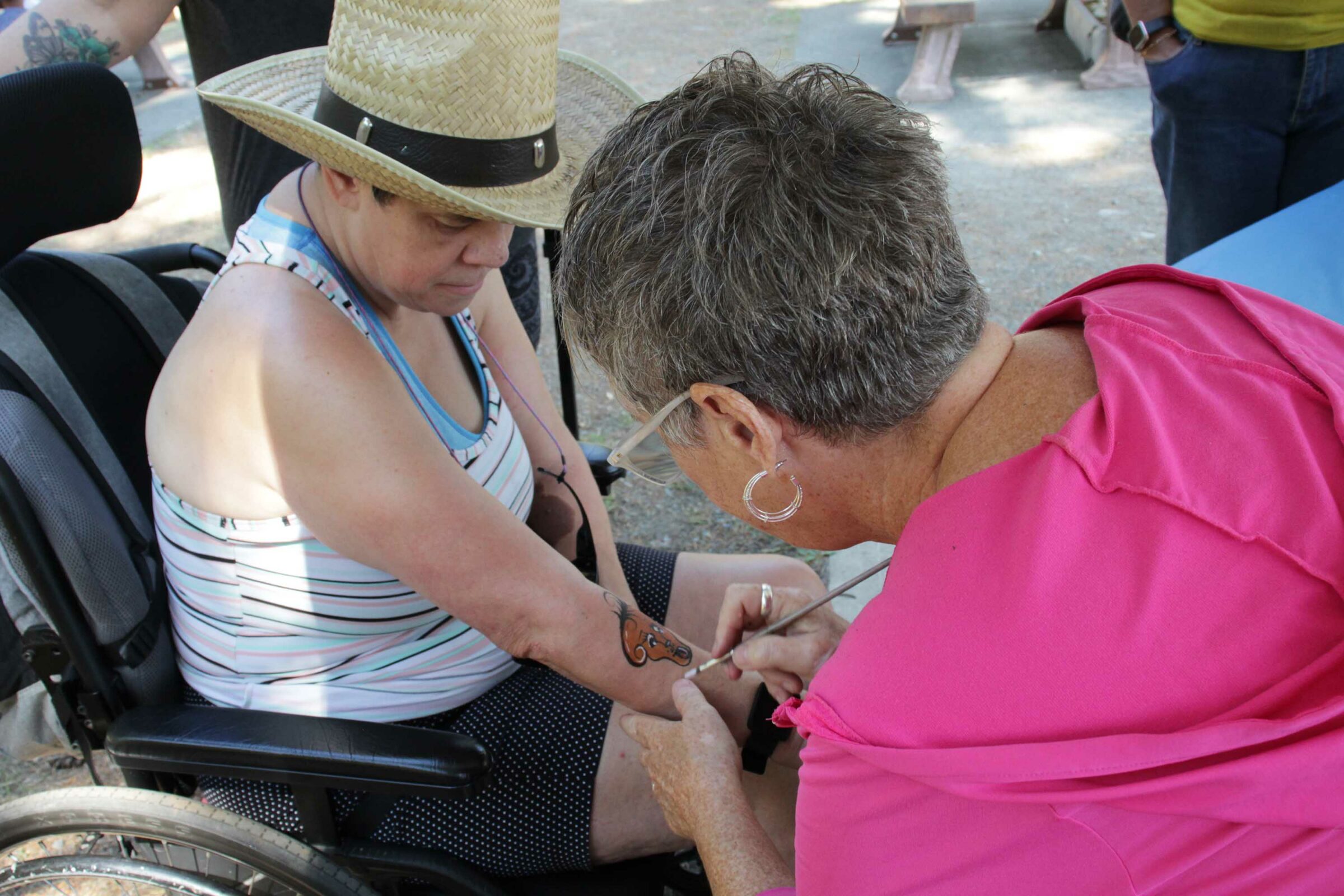 This gathering has its own traditions including the popular face-painting by Cathy from Magical Faces, a delicious cake decorated with the Communitas logo, and a group photo. People also enjoyed Giant Jenga, hula hoops, blowing bubbles, and taking photos at the photo booth. Cory Hicks serves as a support worker for Communitas. She says the setting is a highlight.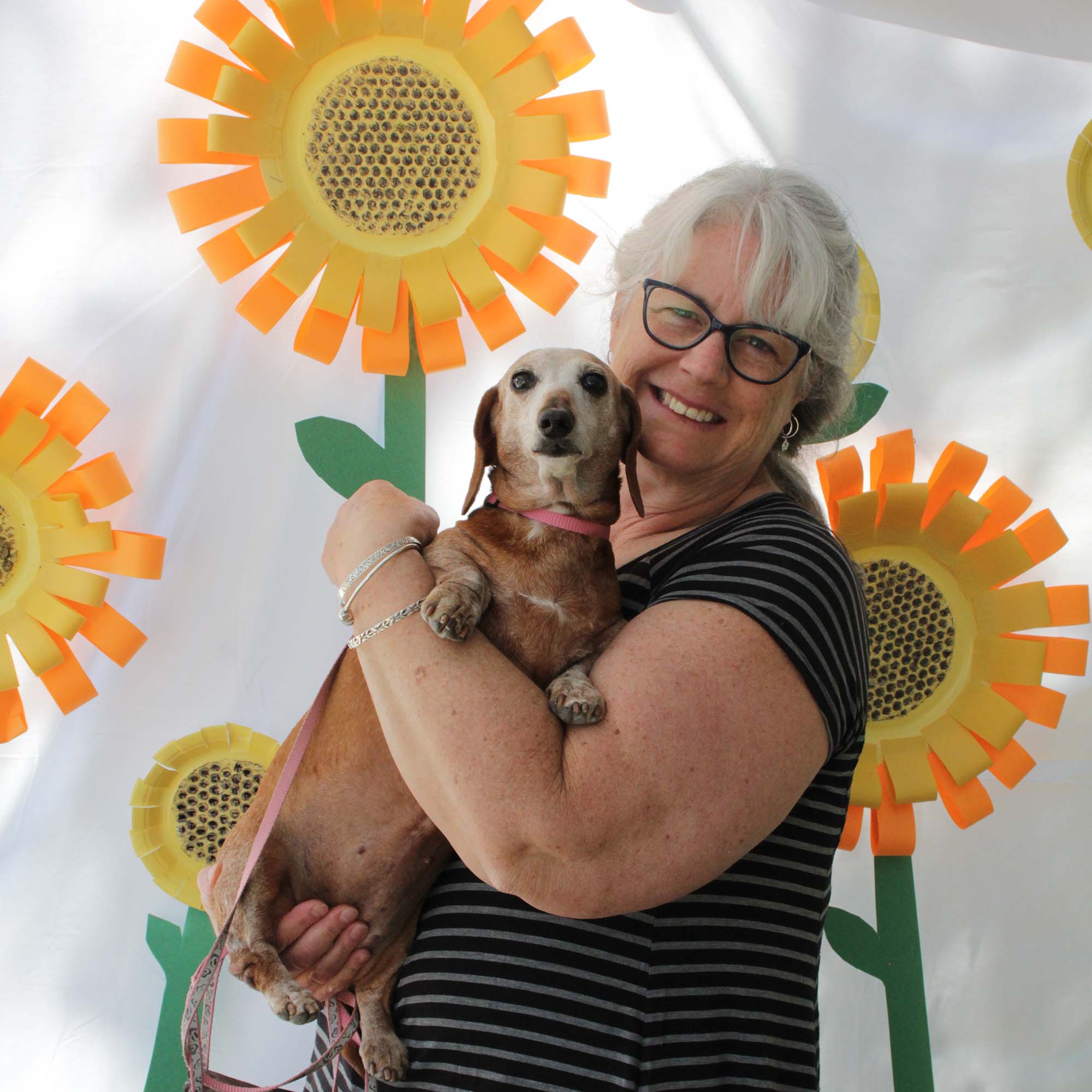 "I enjoy seeing everyone who attends and observing the fun games, face painting and the big group photo, all the while enjoying the ocean air at a beautiful local beach," she says.
Jackie lives in one of Communitas home living options. She enjoyed the hula hoops and proved to be quite proficient, sometimes using three hoops at once.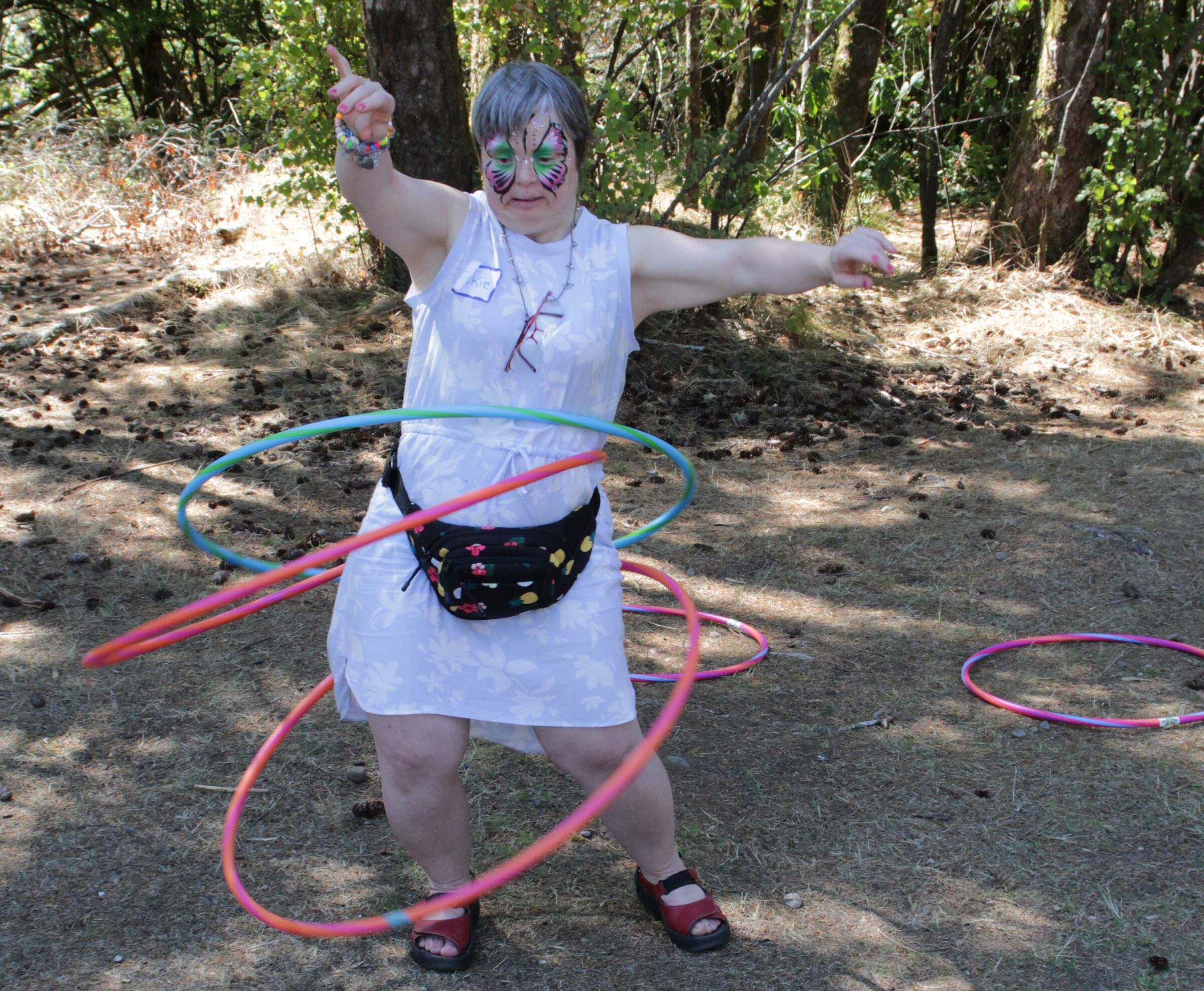 But when asked what her favourite part of the day was, she responded with something else.
"I like face-painting," she said, adding that her favourite design is a rainbow.
Karyn Santiago is the chief executive officer for Communitas. She says these events are her favourite events of each year.
"This is quintessential Communitas," says Karyn. "I love that these events bring everyone together – the people we serve, their families, our staff and board members, and their families too. It truly is an inclusive celebration."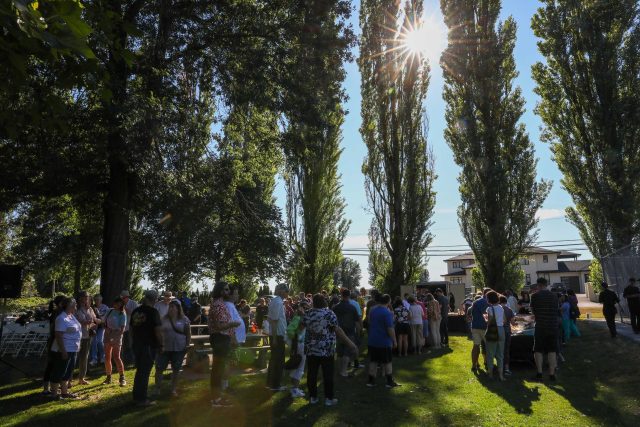 Everyone was so happy to return to the annual Communitas Summer Barbecues, a much-loved tradition.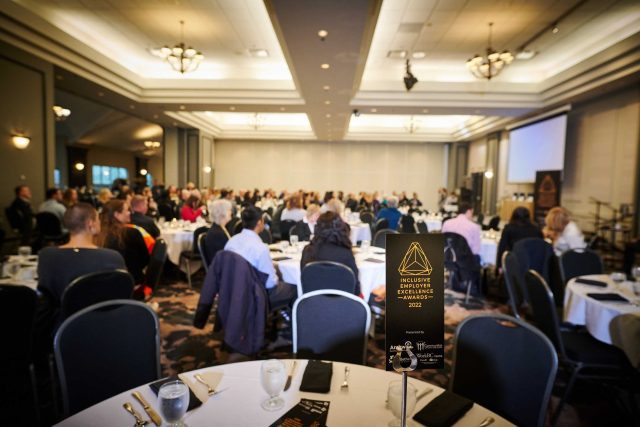 The Inclusive Employers Excellence Event returned this fall with an in-person event celebrating inclusive hiring in Abbotsford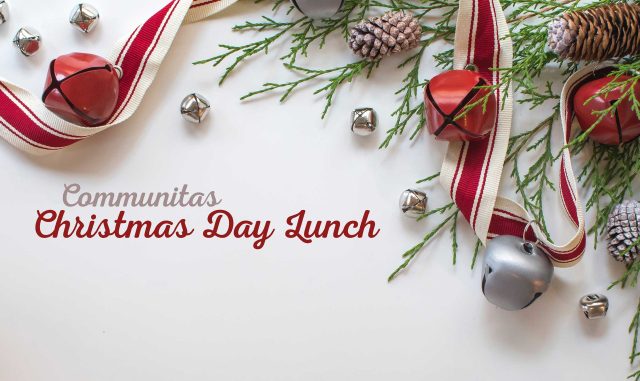 We are excited to see the Communitas Christmas Day Lunch return as an in-person event this year! Find out how you can support this important event.