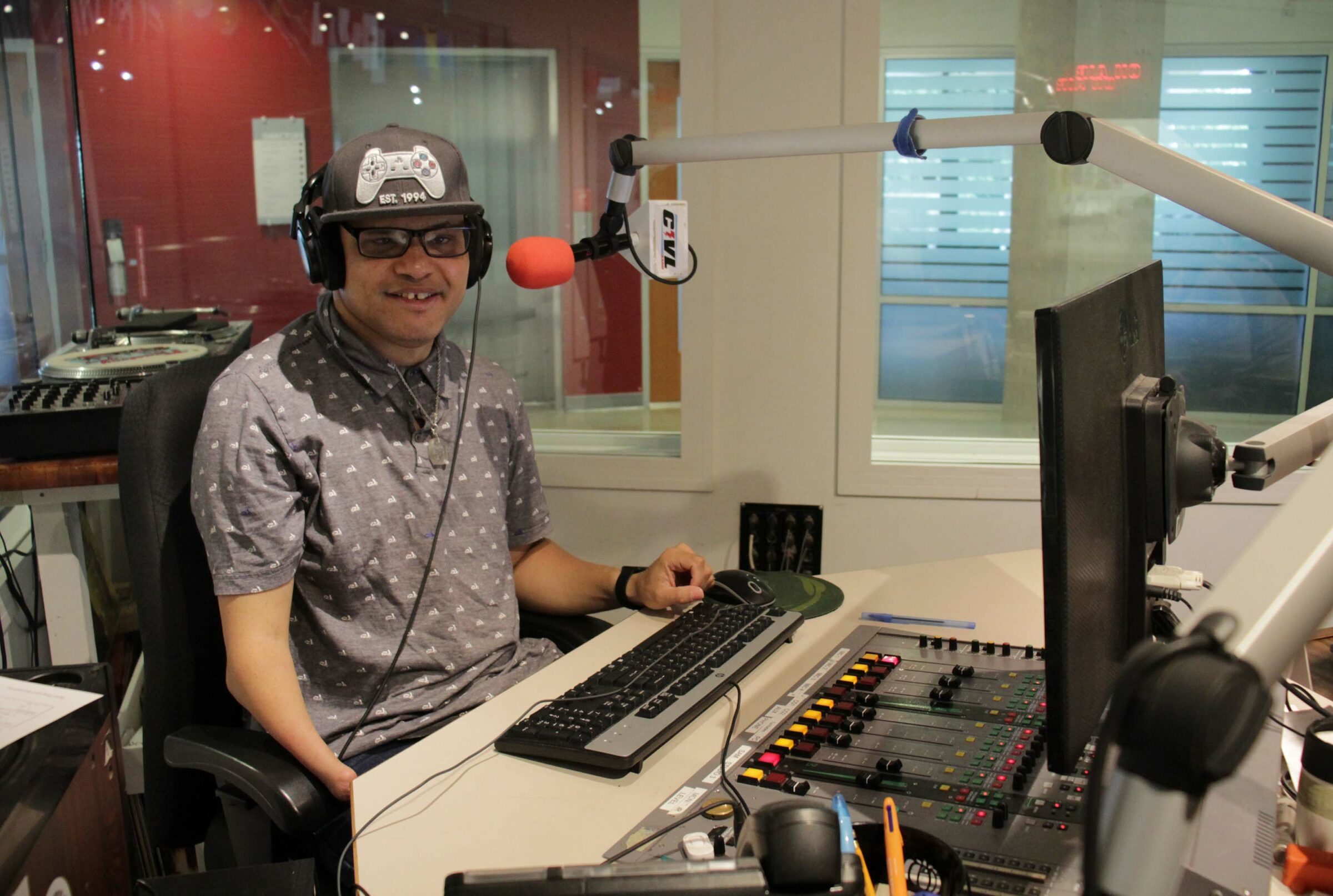 People
NEW RADIO SHOW FOCUSED ON CAM'S PASSION
Cam loves two things: sports and talking about sports. So when the opportunity arose for him to contribute to a radio show to talk about his passion, he jumped at the chance. That decision led to Cam creating his own show: The Cam the Man Show.
"It was a lot of hard work to get here, but it was totally worth it," Cam says.
The Cam the Man Show airs on CIVL Radio, a campus and community radio station that broadcasts from the University of the Fraser Valley (UFV) in Abbotsford. Aaron Levy is the station manager at CIVL. He met Cam on campus over 10 years ago but it was not until more recently that Aaron discovered that Cam had an encyclopedic memory for sports statistics.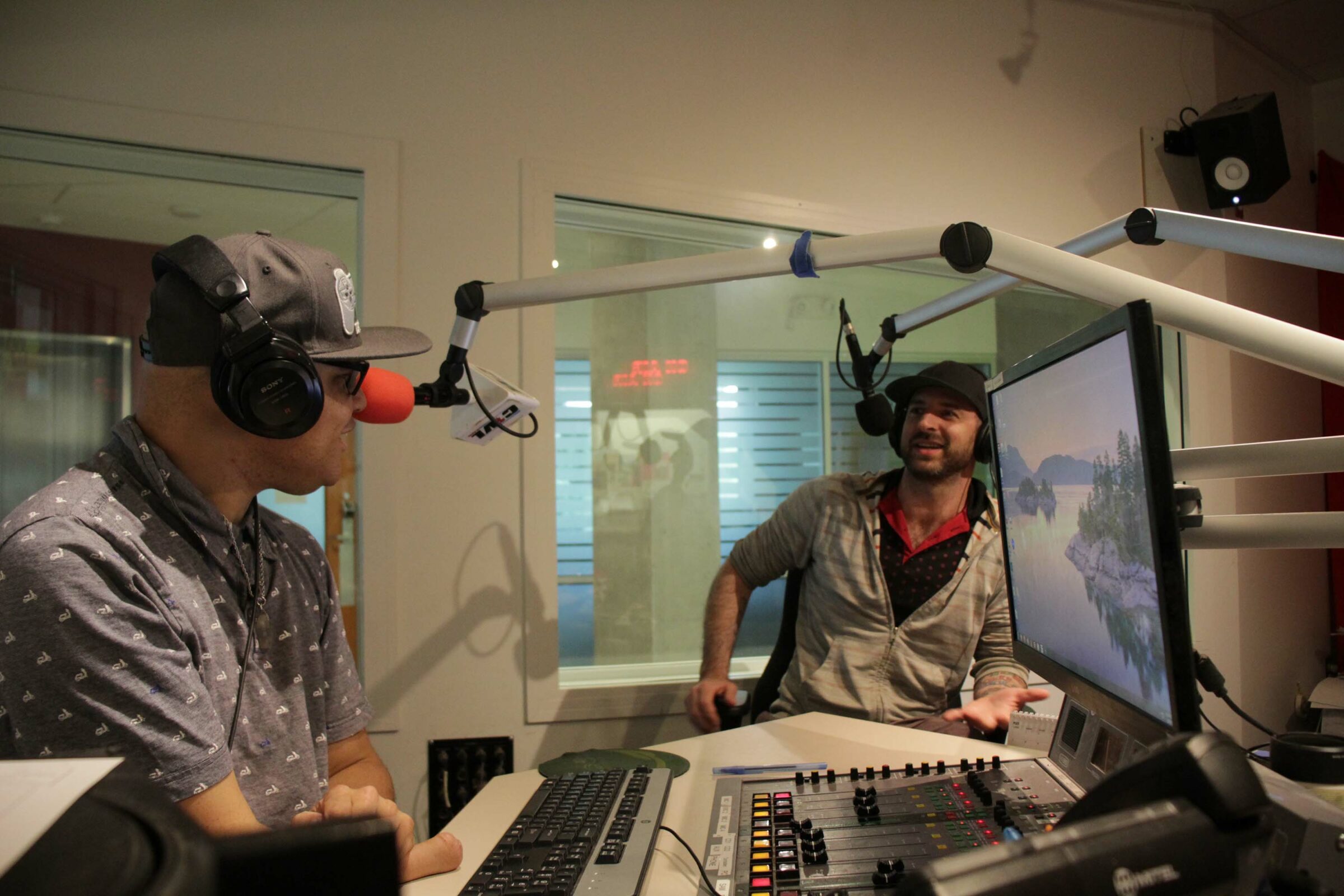 "After hearing him talk sports I said 'Cam, you have to call into my show,'" Aaron remembers.
That was two years ago, and Cam has been a regular on Aaron's show ever since, talking sports, and building friendships and connections at the station. Cam says it feels like family, a sentiment that resonates with Aaron.
"People need to feel valued and supported and that's family, right?" Aaron says. "CIVL is a volunteer-based, member-driven organization, not a top-down company."
Cam describes the process of moving from radio guest to radio host as one in which he felt support at every step. Everyone who wants to host a show must go through a three- part process in which they learn the history and purpose of the station, proper radio etiquette and protocols, and the technical side of operating the equipment that makes a show possible. Once a person has completed these steps, they create and submit a demo that is then vetted by a committee. For Cam, it was learning the technical side of things that was a bit unnerving.
"I was pretty intimidated by the board at first. You really have to know which buttons to push and which buttons not to push," he says. "It took lots of practice to master that."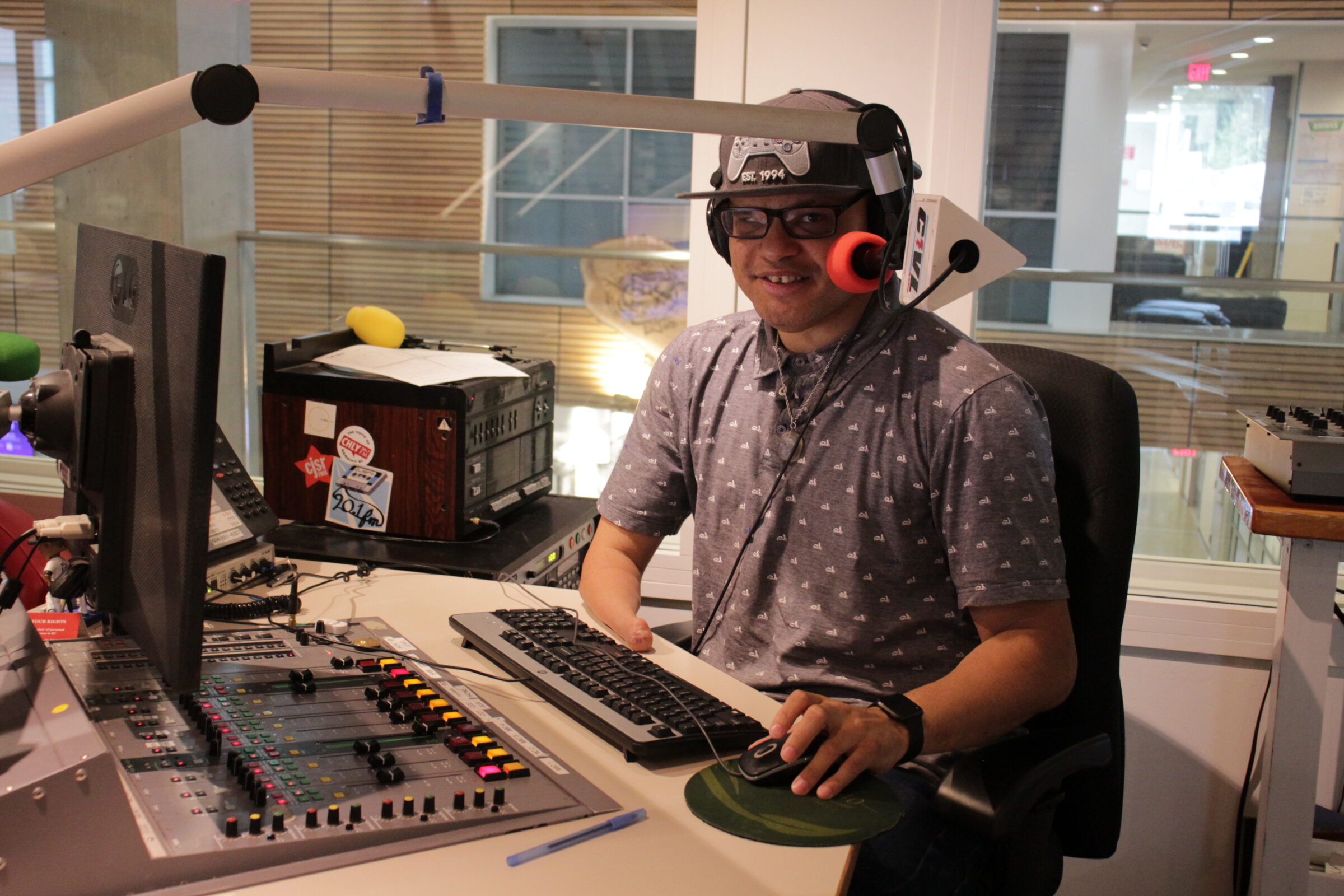 Cam also learned that a radio host never wants "dead air" and that one must be careful about the language they use. Many of these things made him feel nervous at first, but once he started talking, the nervousness melted away. Cam's advice to anyone trying something like this is to be true to yourself.
"You have to know what you're passionate about," he says. "After that, you just learn the steps you need to take to make it happen."
When Cam arrives at the studio for his show, he begins by filling out a log sheet on which he records the music that he's going to play, then lines up the songs so that they're ready to go. He does a microphone check, making sure all the equipment is ready to go. And when it's time to begin, Cam starts talking and talks for most of his show, which runs for two hours.
It's very important to know specifics and to have a passion. It's hard work but so worth it.

– Cam, radio host
Cam also lives with disabilities but he doesn't let that get in his way. Since 2009, he has received support from Communitas Supportive Care Society. His support workers helped him get established as he transitioned into adulthood and independence. Cam recently gave a shout-out on CIVL radio to one of his support workers, Jonathan, who retired in April.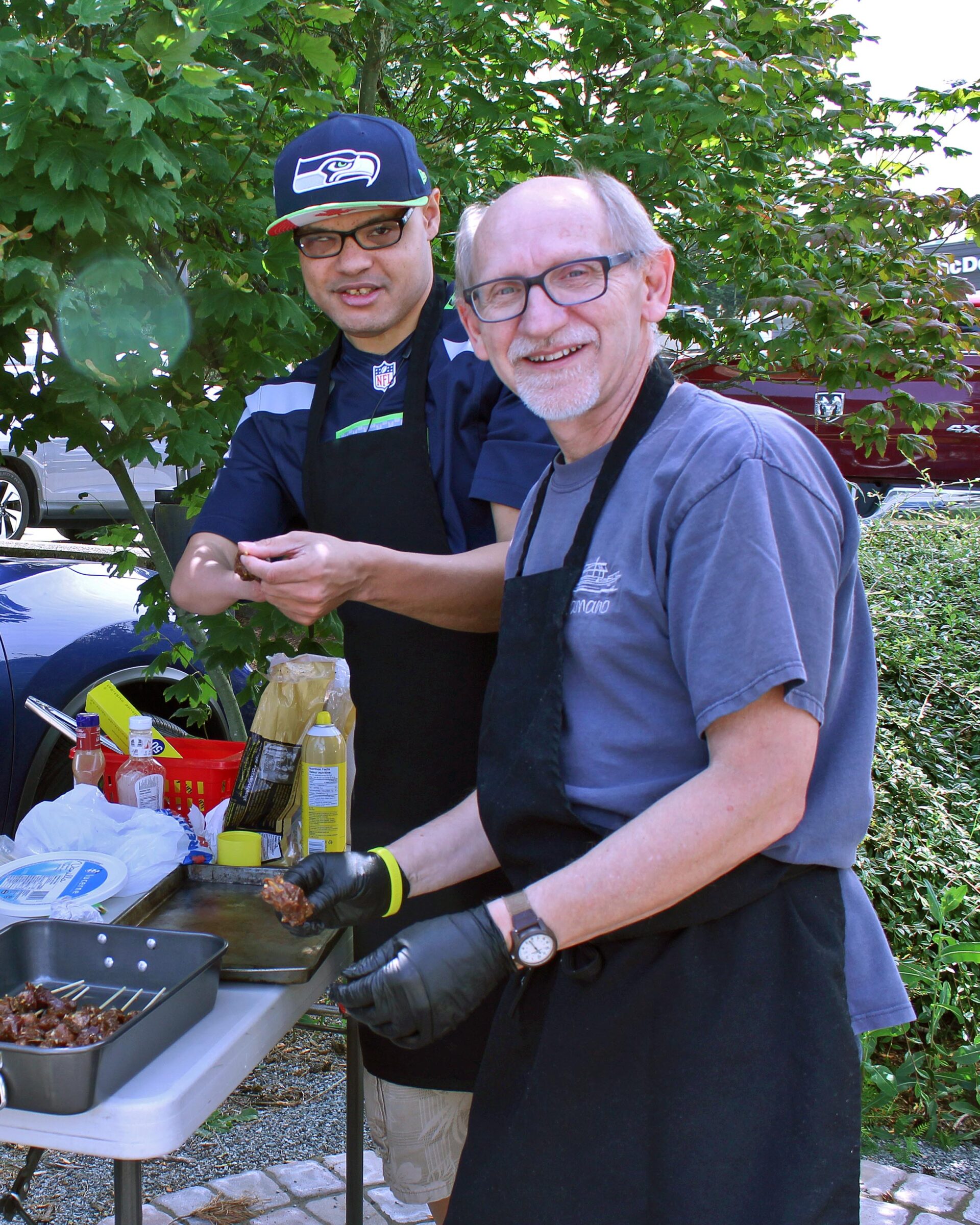 "When I first came to Communitas, Jonathan helped me get set up in my own place, taught me how to take care of it, took me grocery shopping, things like that," Cam says. "I learned a lot from him over the years and he became more than a worker. Jonathan is my friend."
One of the things Cam has also learned over the years is to not let other people's reactions to his disabilities impact him. He's used to being stared at but he loves to prove his abilities. Having his own radio show is one way in which he's done exactly that. He's particularly proud that he achieved this on his own, acknowledging the help he's had along the way.
"I'm really grateful for all the help I've received," he says.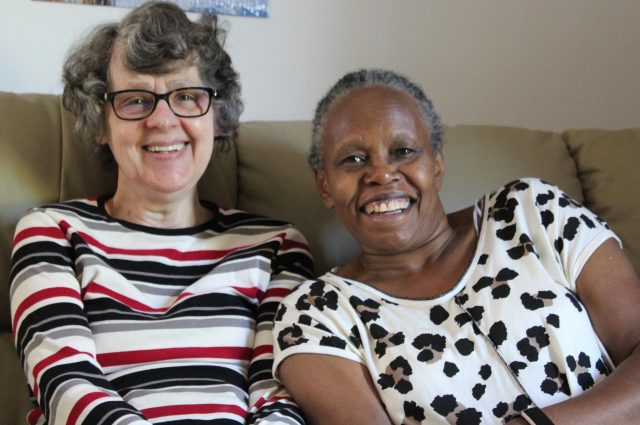 Betty and Grace are like sisters, enjoying life together in a Home Share that they say has shown them just how good God is.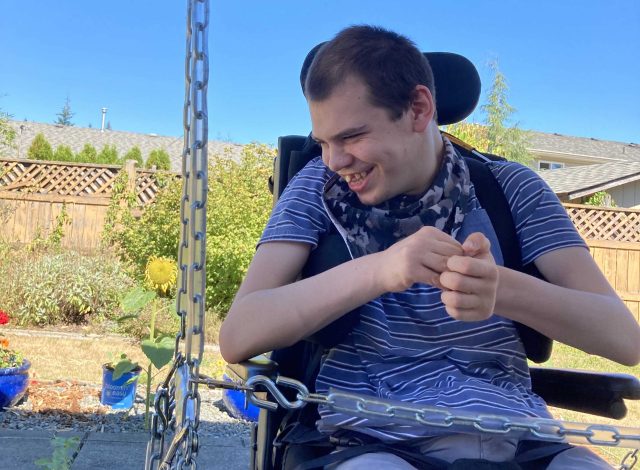 When the pandemic began to impact the activities that Corey enjoyed, his family and staff found a perfect solution.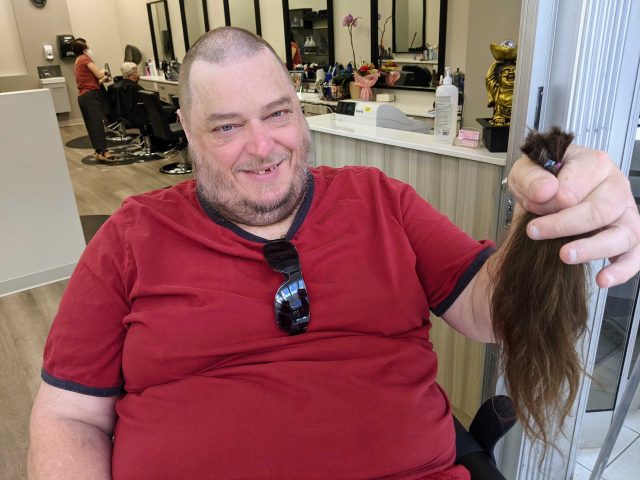 After waiting for more than a year, Garry finally got a haircut. The reason he waited so long might surprise you!