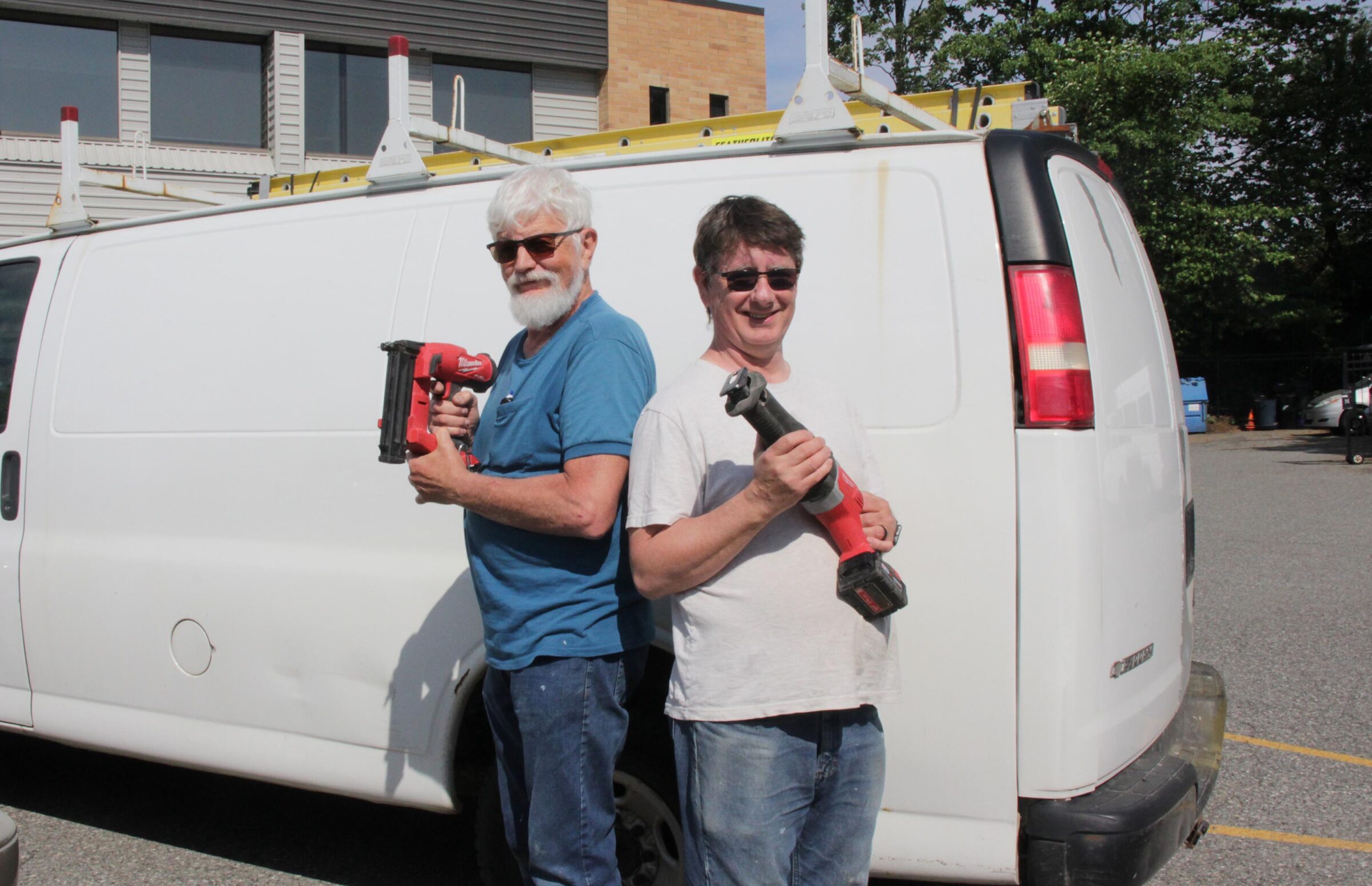 Staff
Maintaining Person-Centred Care
A good maintenance person on one's staff could be considered a luxury but at Communitas it's an absolute necessity. At Communitas, we're fortunate to have two people who not only know what to do when something breaks down but do it with grace and good humour.
Arny is our maintenance coordinator and has been with Communitas since 2011. He works together with Robert, who has been with the organization for just over a year. Together, they tackle the needs that are part of an organization whose assets include several homes and office buildings in the Fraser Valley and Vancouver Island. When asked to describe a typical day, the two men say exactly the same thing: "there's no such thing as a typical day!"
"We plan the day and the day plans itself," Robert says.
Arny agrees. The day starts predictably for him – arriving at the offices in Abbotsford and opening the gates – but one never knows what emergency or urgent need may follow. What remains true, no matter what the project, are three guiding principles.
"First, we want to make it safe for the people we serve and our staff. Then we make sure that it's functional," Arny explains. "Then, we make it pretty."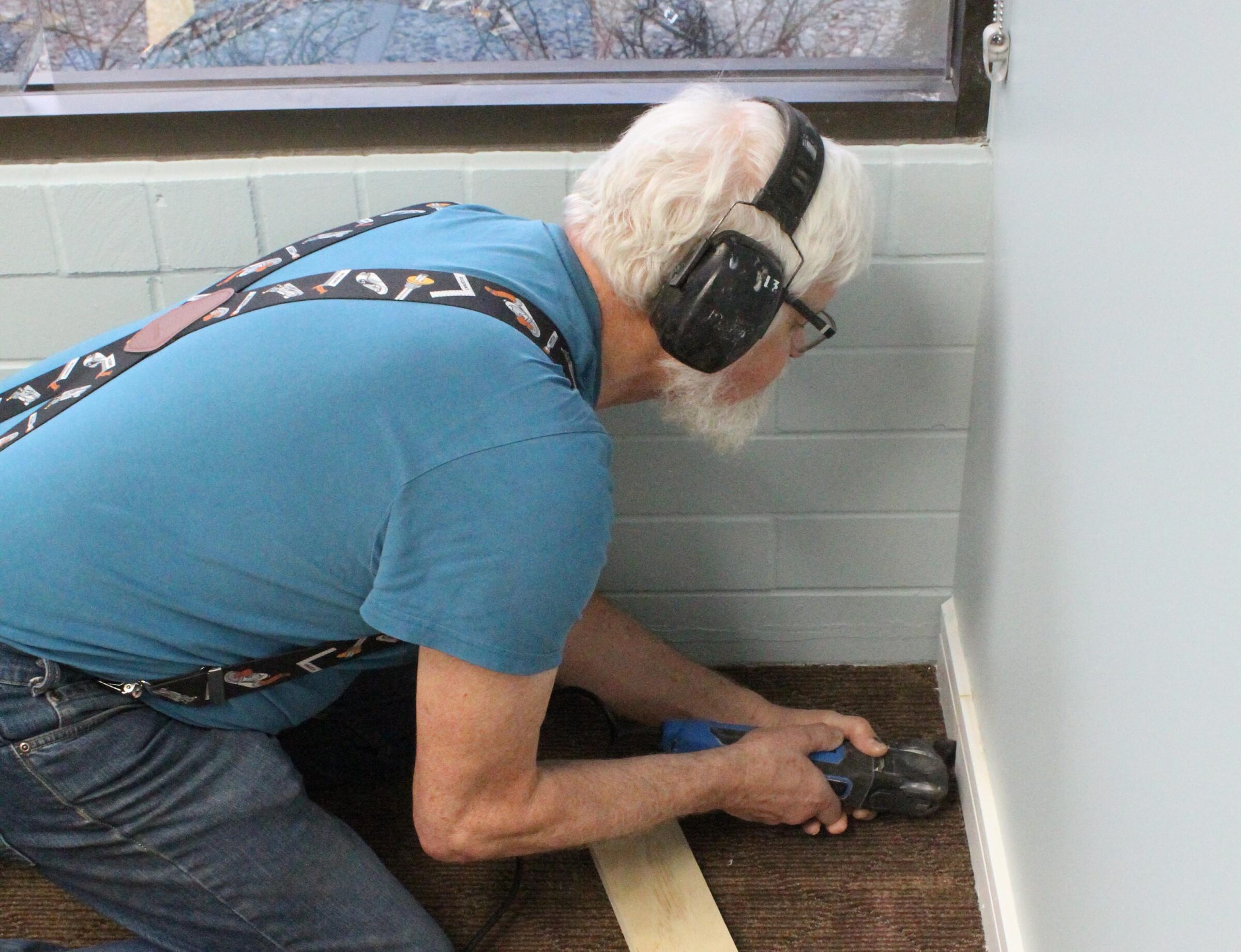 While both men are truly handy both say that their primary skill is carpentry.
Arny's fingerprints are on many of the homes in which Communitas facilitates services, some which go back decades when he first did contract work for the organization. He has built things from scratch and repaired everything from baseboards to small appliances. He says the greatest skill that he and Robert bring to the job is problem-solving.
"Over time you develop an understanding of how things work and most often you can figure out how to fix something," Arny says, "You also watch a lot of youtube videos."
Robert was drawn to the job because it was local and it meant he wouldn't have to commute all over the Lower Mainland. He's enjoyed getting to know the staff and the people served by Communitas and how the organization truly focuses on people first. That value also guides the work that this maintenance team does.
"In a typical commercial setting, you'd hire me to come into your home and fix something and when I'd arrive, I would just get to work. I wouldn't have to concern myself with what you or your children or your pets are doing," he says.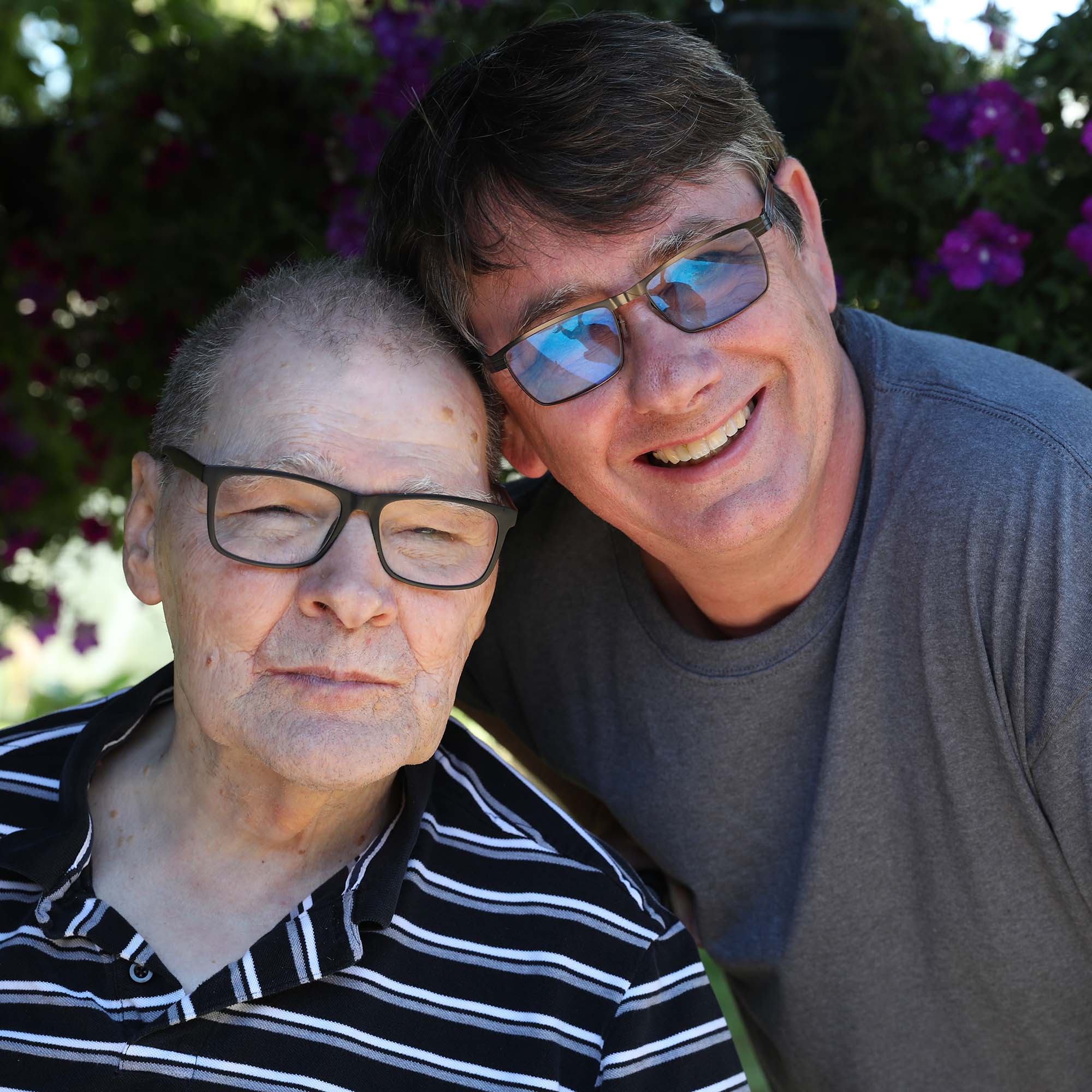 But at Communitas, that is not often the case. When he goes into a home, he is very conscious of the fact that he is in someone's home and that the people who live there may have specific needs. For example, if someone is sensitive to loud sounds, then Robert or Arny would plan noisy work around that person's schedule.
For Robert, it is this ability to adapt that has been the biggest thing he's learned about himself since he's been on the job here. Arny has also learned a few things over the years.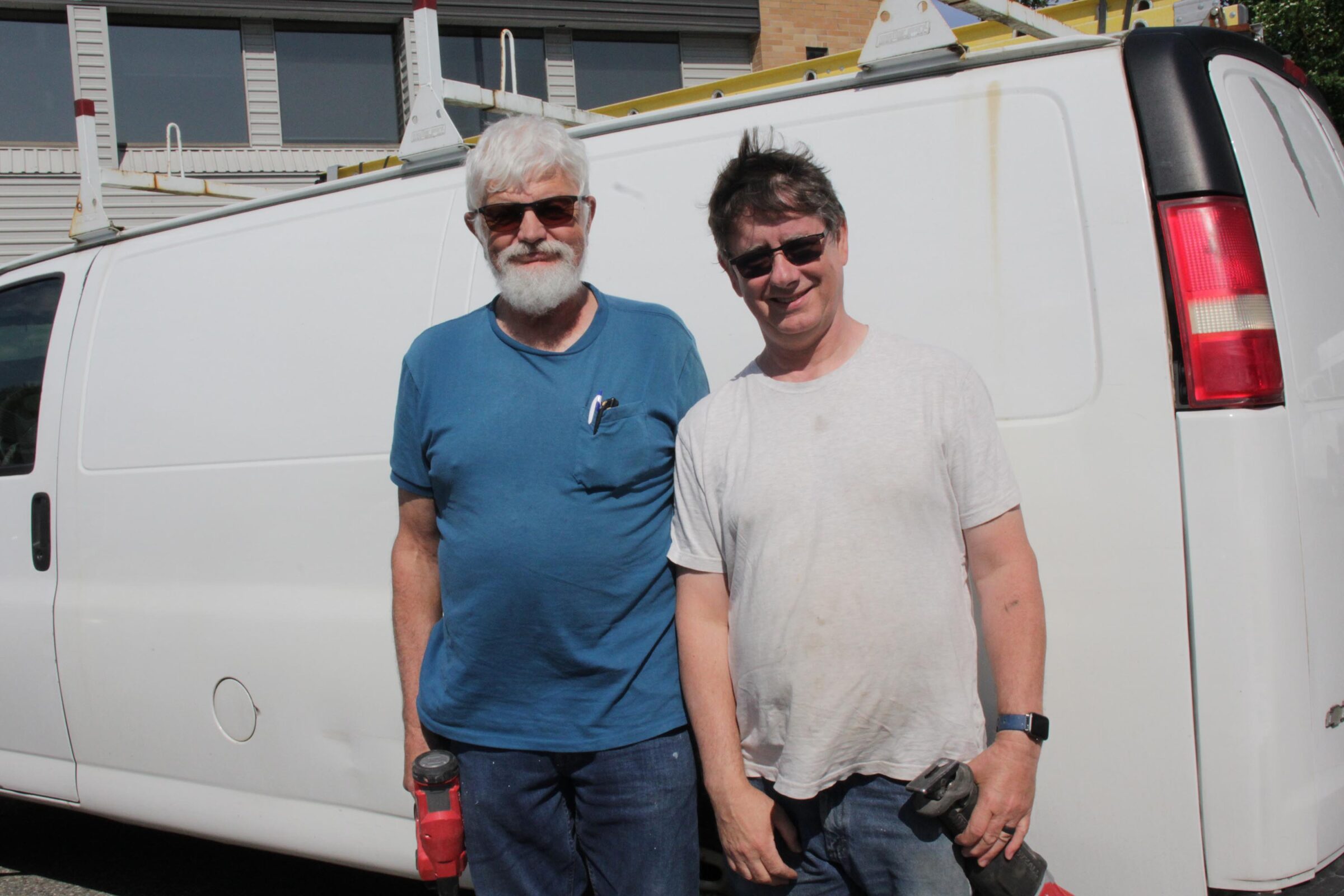 "I've learned that I can do a lot more than I thought I could," he reflects. "I've also realized that Communitas hires really quality people. The staff in our homes are not just doing a job, they are there because they love the people they work with and they really know them."
And at the end of the day, it's the people who keep both men engaged in the work they do. They're grateful for the opportunity to do work that they enjoy, in a setting that is never boring, and with people who share their values.
"I'm blessed to be here," Arny says.
Abigail's passion for caregiving came so naturally that she didn't even realize it was something she could do for a living. Find out how she made this discovery!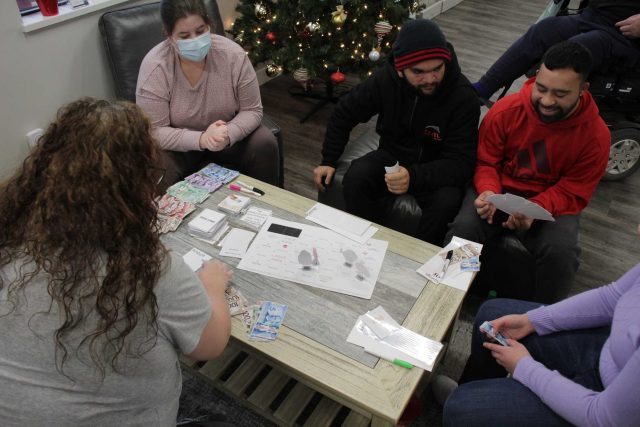 A brand new board game, invented by Communitas staff, teaches participants how to save money. Turns out, frugality can be fun!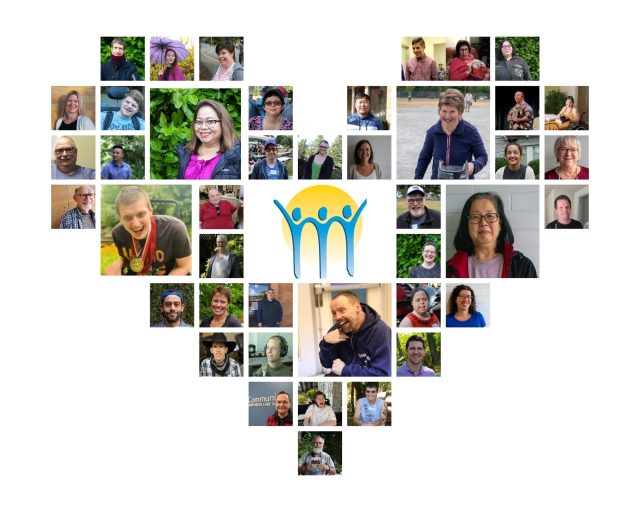 People are at the #HeartofCommunitas – our theme for this year. We'll be celebrating this theme in various ways throughout the year and we're inviting you to engage with us!