People
Home Share Is A Place To Express Yourself
Paul is not afraid to show his colours – literally. Today he is wearing a tie-dyed shirt as well as a hat and shoes that he's painted. Even his hair has been dyed a rainbow of colours, which he chose specifically to celebrate and support Pride Month.
"I like being creative," he says. "And I like to show support."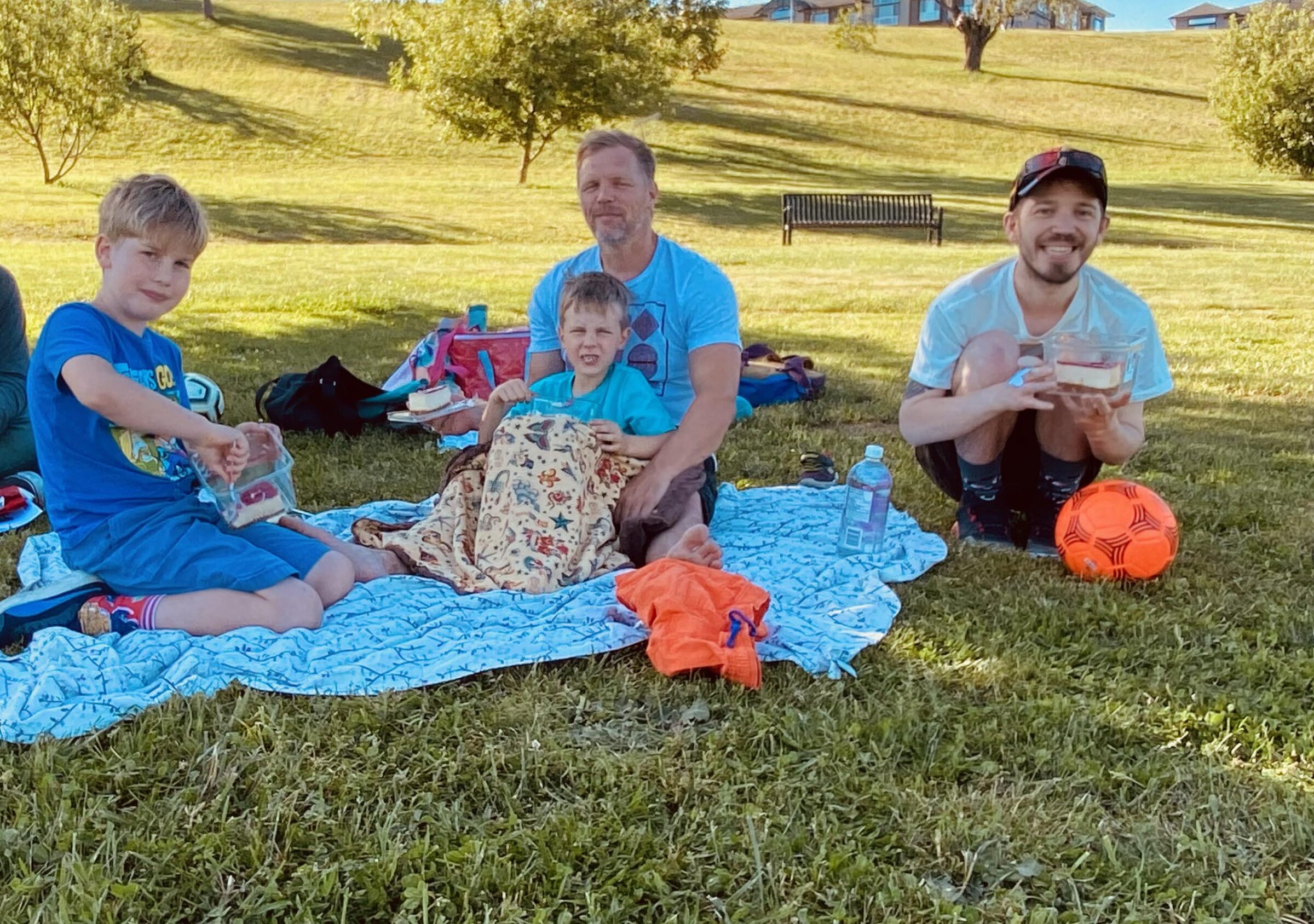 For the last five years, Paul has lived in a Home Share with Kim Krahn, her husband Mark Nichols, and their two children Cypress and Bowen. Being a Home Share provider has allowed Kim to use her experience in healthcare to support people while also allowing her to be at home with her children. It has enriched their family.
"It gives our kids a unique and beautiful experience of sharing our lives with another person," Kim says. "I am able to do what I love best, which is supporting people and spending more time with our kids. It's the best of both worlds."
The family home is a place where creativity is encouraged and celebrated and Paul fits into this environment wonderfully.
"We have watched him become more confident, creative, and expressive over the years. He's a good example to us to be yourself," Kim says.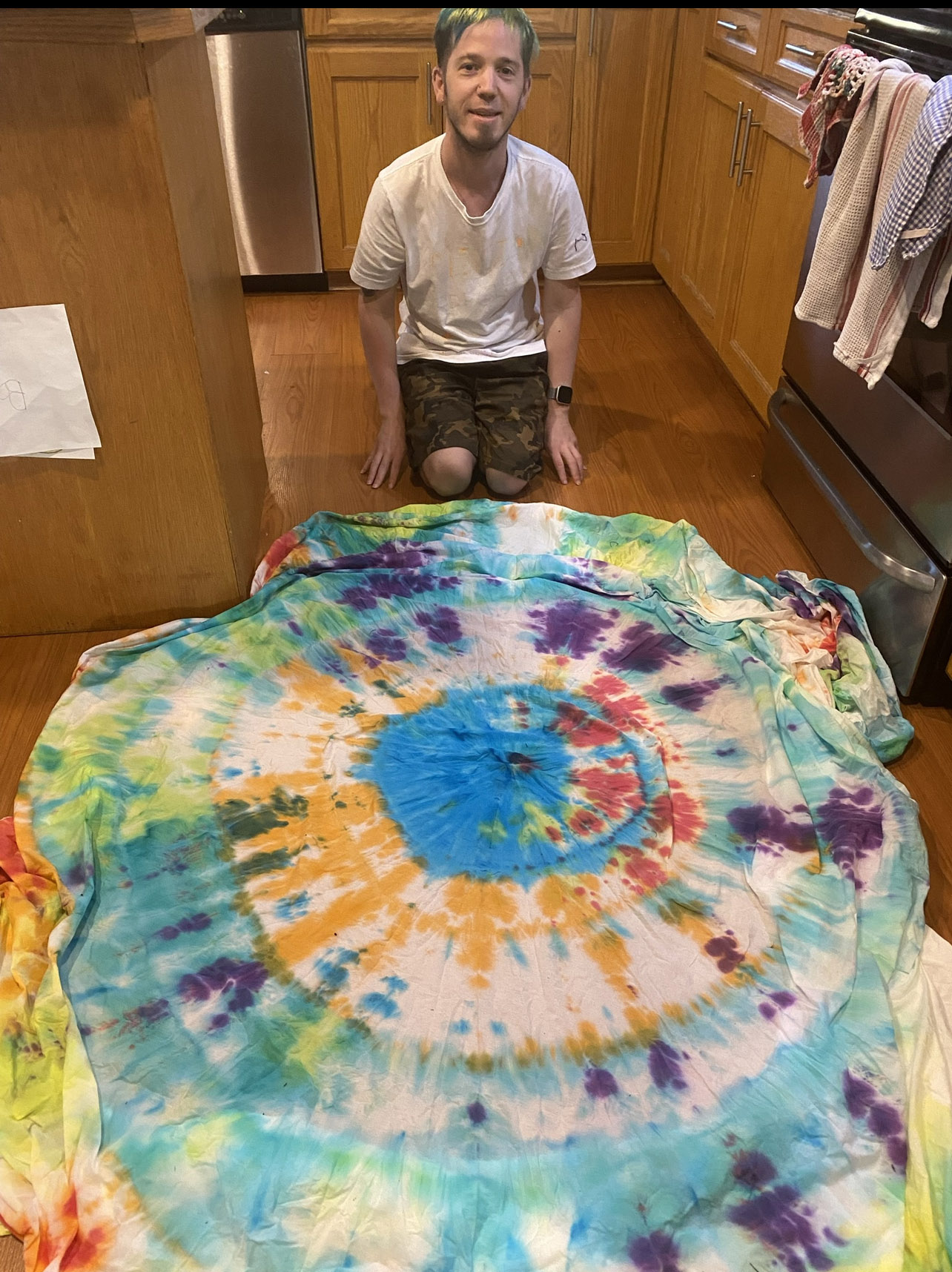 Cypress and Bowen are eager to join Paul when he gets out his art supplies. They take turns choosing the music they'll listen to while they are creating. One of the highlights of each summer is the annual Tie-Dye Day. They invite friends to join them and everyone gets to choose something to tie-dye.
"So far I've done sheets, a pillow case, and a t-shirt," Paul says. "This year, I want to do shorts and maybe a pair of socks too."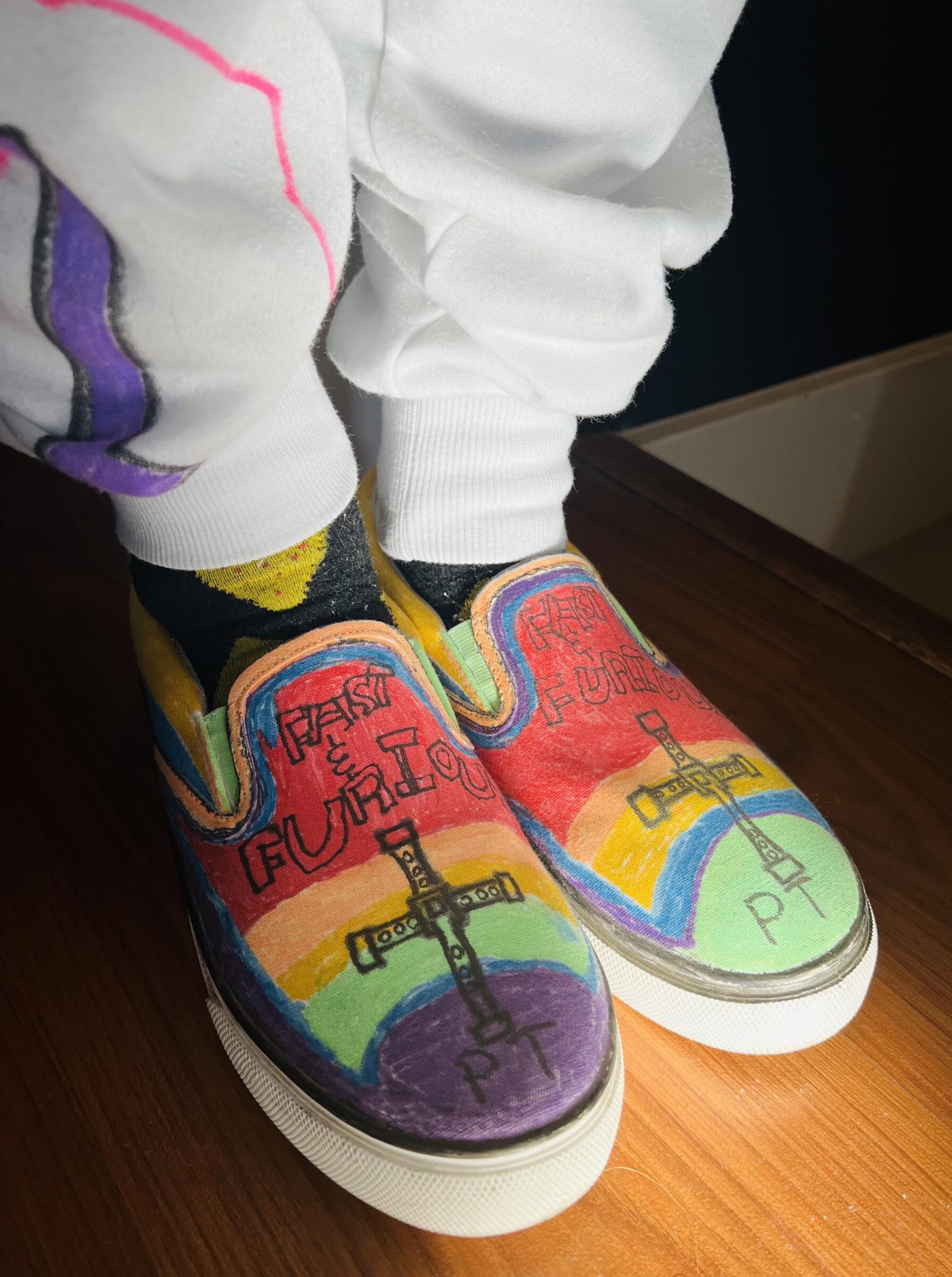 Paul sees clothing as a canvas on which to create. He creates his own designs and his subject matter usually focuses on something about which he is passionate like Special Olympics or his favourite movie franchise: The Fast and The Furious. He has painted jeans to celebrate being part of the basketball and soccer teams with Special O and also to commemorate an athlete who inspired him. One of his recent projects was to create t-shirts for himself and Kim's son Cypress to celebrate Pride Month.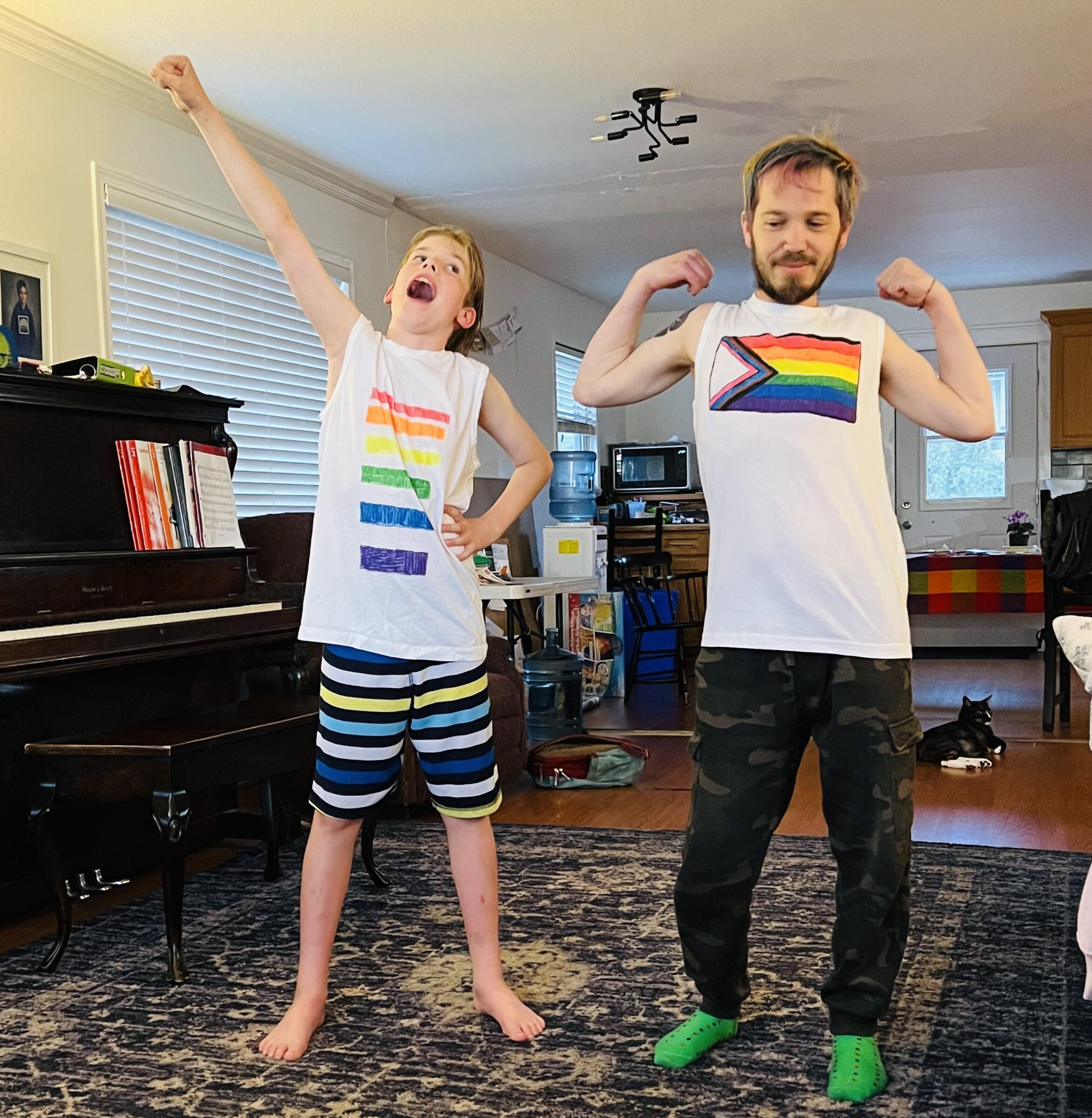 "I couldn't find any pride t-shirts at any of the stores. We bought some white ones so that I could make my own," Paul explains. "I also wanted to make one for Cypress."
Another summer highlight is the Easter Seals summer camp at Squamish. Kim says that the staff at camp noticed Paul taking initiative to help others by helping push people in wheelchairs or open doors and suggested that he might enjoy being part of their Leadership-in-Training (LIT) program. Paul is looking forward to participating in LIT this year and already has the clothing to prove it.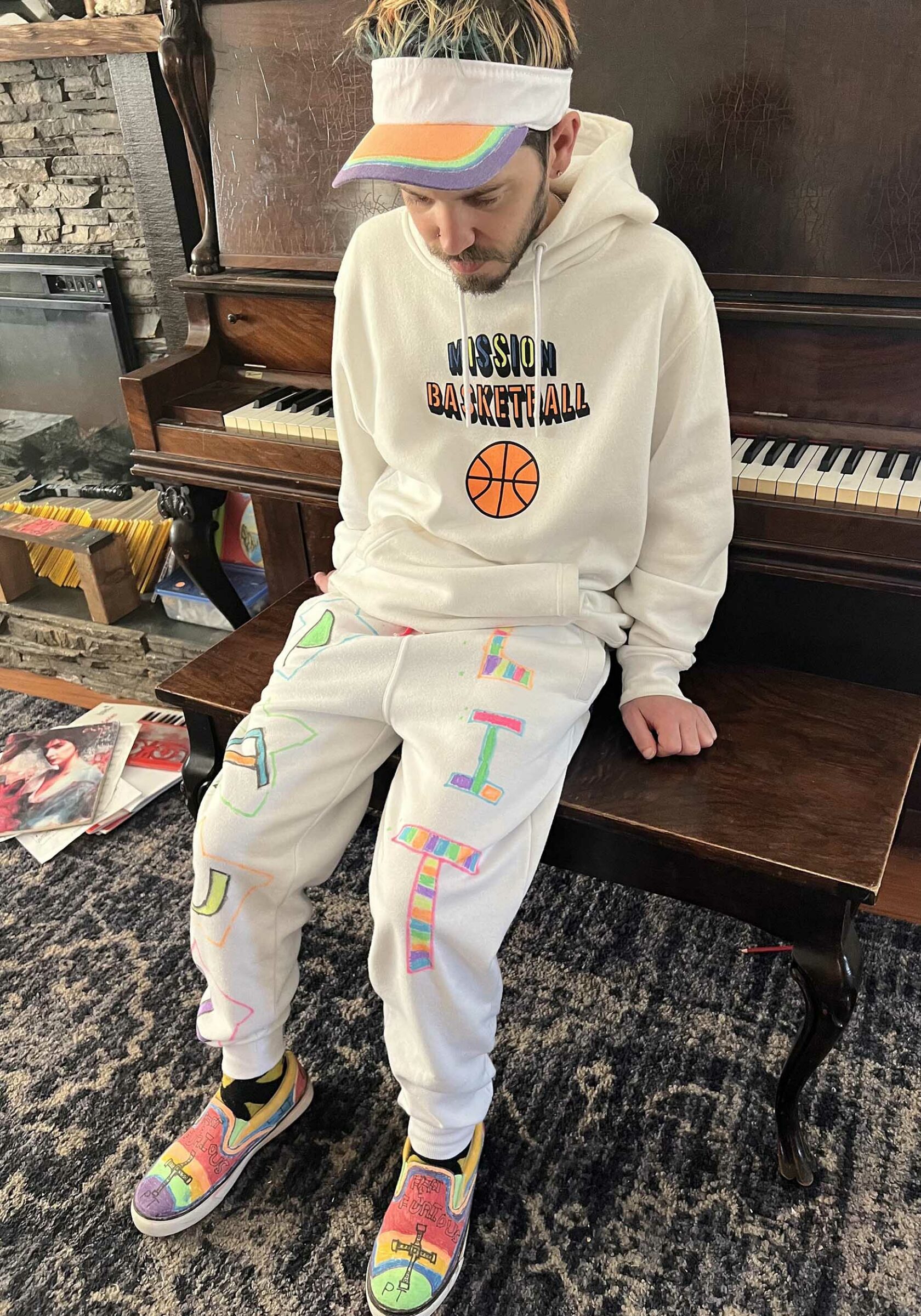 "I really like camp. I have met people from all over Europe," he says. "I'm looking forward to seeing the counsellors and other staff again."
Because his clothing art is such a personal expression, Paul doubts that he'd ever consider doing it professionally. He's glad that he's got a home where his creativity can flourish and he can explore the things that are important to him. Having Paul be part of their family has been an enriching experience for them all.
"We all connect with Paul in different ways but we accept him fully as we do everyone in our home," Kim says. "We appreciate Paul's authenticity and his individuality is inspiring."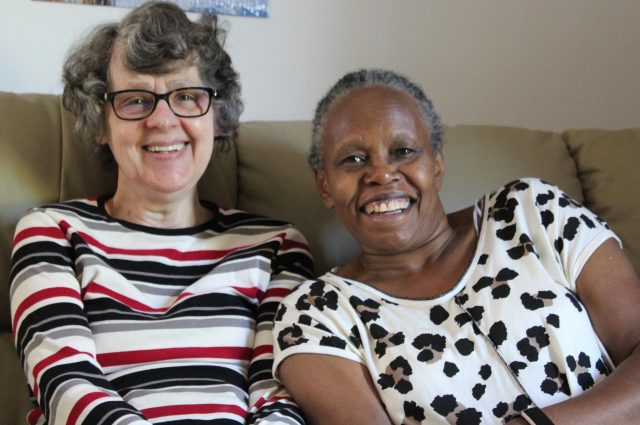 Betty and Grace are like sisters, enjoying life together in a Home Share that they say has shown them just how good God is.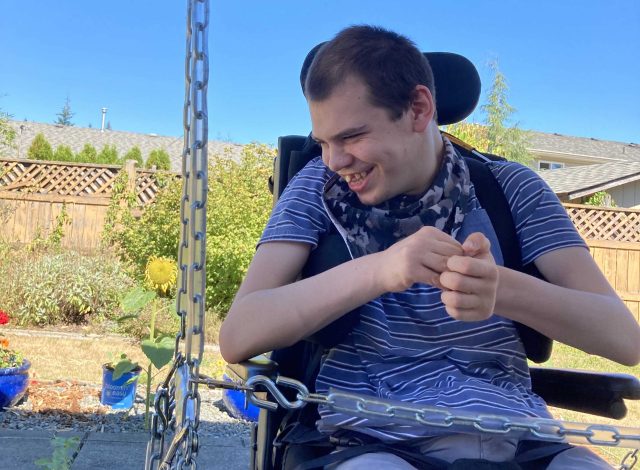 When the pandemic began to impact the activities that Corey enjoyed, his family and staff found a perfect solution.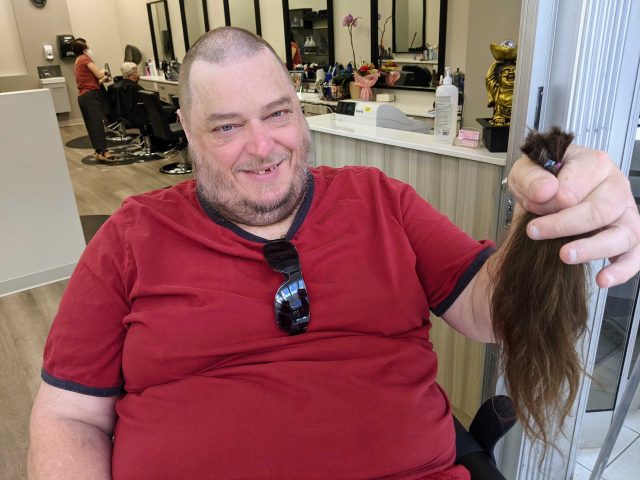 After waiting for more than a year, Garry finally got a haircut. The reason he waited so long might surprise you!