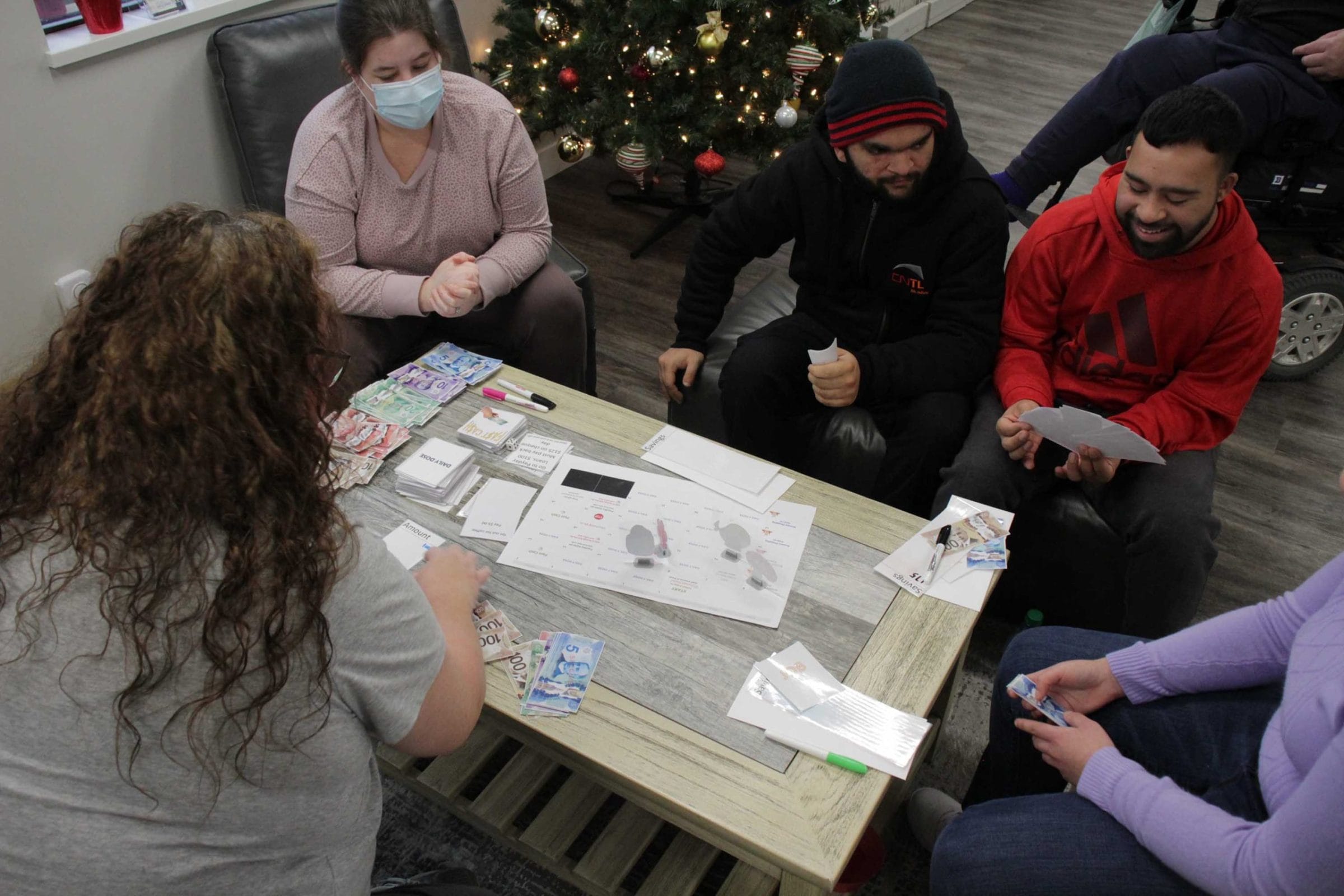 People, Staff
Frugality Can Be Fun!
Frugality (n): the careful management of resources, especially money.
With rising costs, more of us are looking for ways to save money and live a simpler, thriftier lifestyle. For people who live with developmental disabilities, on a fixed income, living frugally is more than a lifestyle choice, it's a necessity. That's why staff at Communitas in Abbotsford came up with a creative way to teach this important life skill to the people they serve: they created a board game focused on frugality.
Samantha (Sam) De Jong and Krista Petrie are Life Skills Workers at Communitas. Sam leads a support group called Transitions and Krista helps lead this group when Sam is not able to be there. The group is designed to help young adults living with developmental disabilities as they transition out of high school and into adulthood. The group gives youth the opportunity to learn new life skills – everything from meal planning and cooking, to budgeting and housekeeping. While all of these are important life skills, Sam feels that managing money is a key step towards living an abundant life.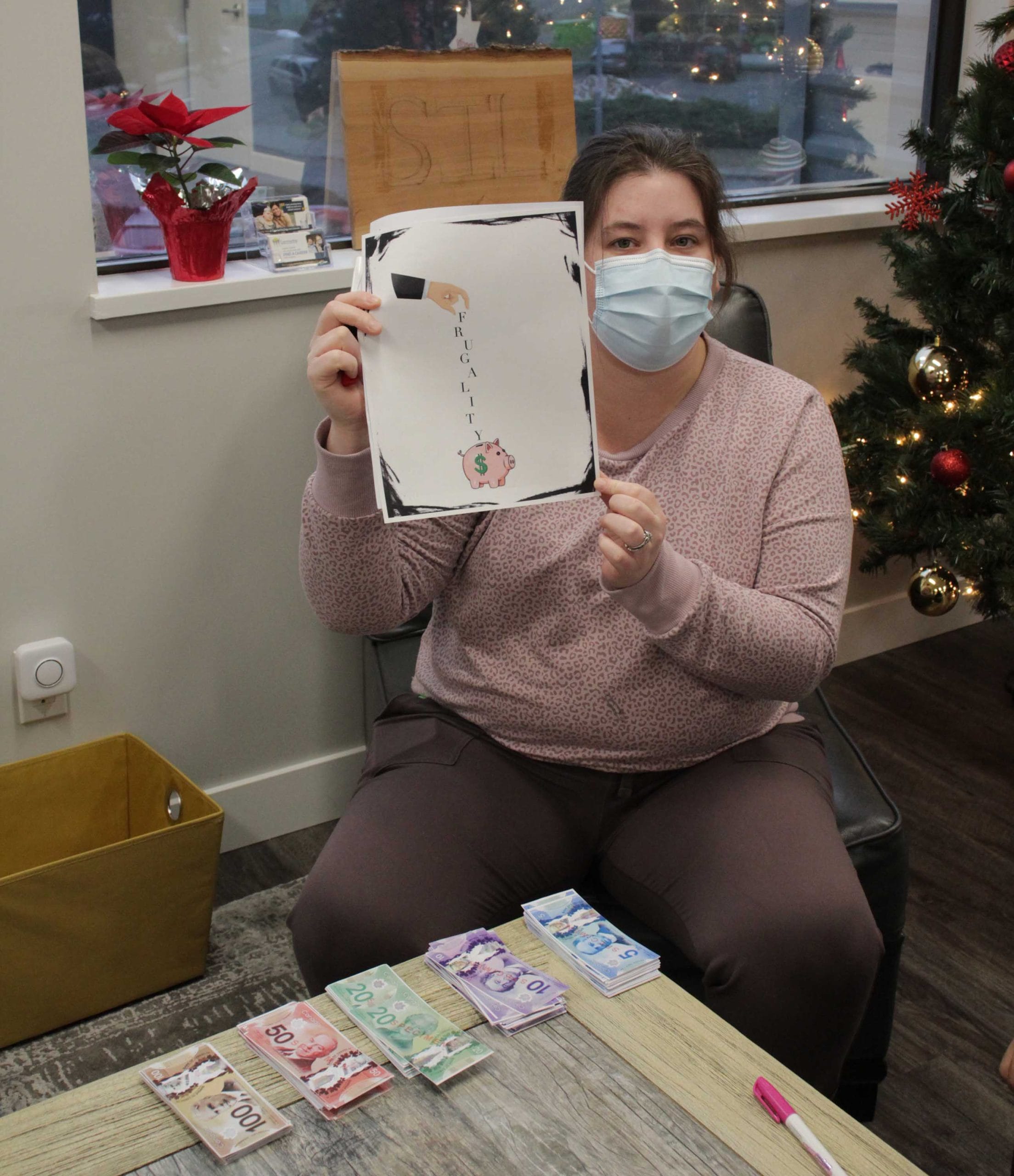 "Knowing how to manage your money gives you a sense of independence and control but there is a safety component as well," Sam explains. "We wanted to find a way to help the people we serve learn about money so that others won't take advantage of them."
The idea of a board game is one that Sam has had for several years and this year that idea began to take shape. It has turned out to be a fun, interactive way to learn about the realities of living an independent, adult life.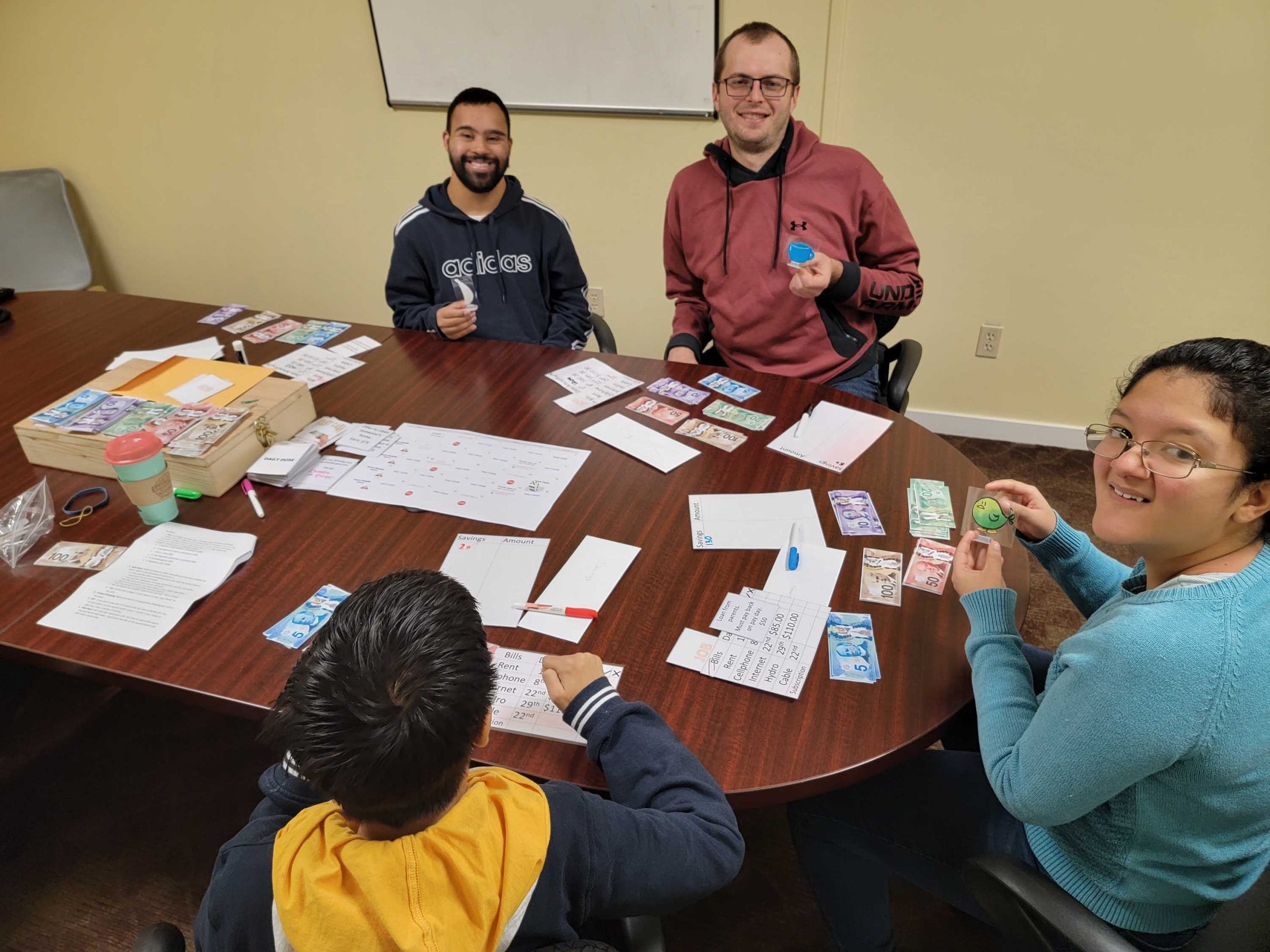 The primary goal of the game is learning what it means to earn and save money, not just spend it. It works around the principle of organizing your life one month at a time. The board itself is a calendar. Each participant starts with a base amount of money: $1355.
"That's the amount of money a person with a disability gets as support from the government," Sam explains. "It's their monthly allowance and with the cost of things these days, it's not very much."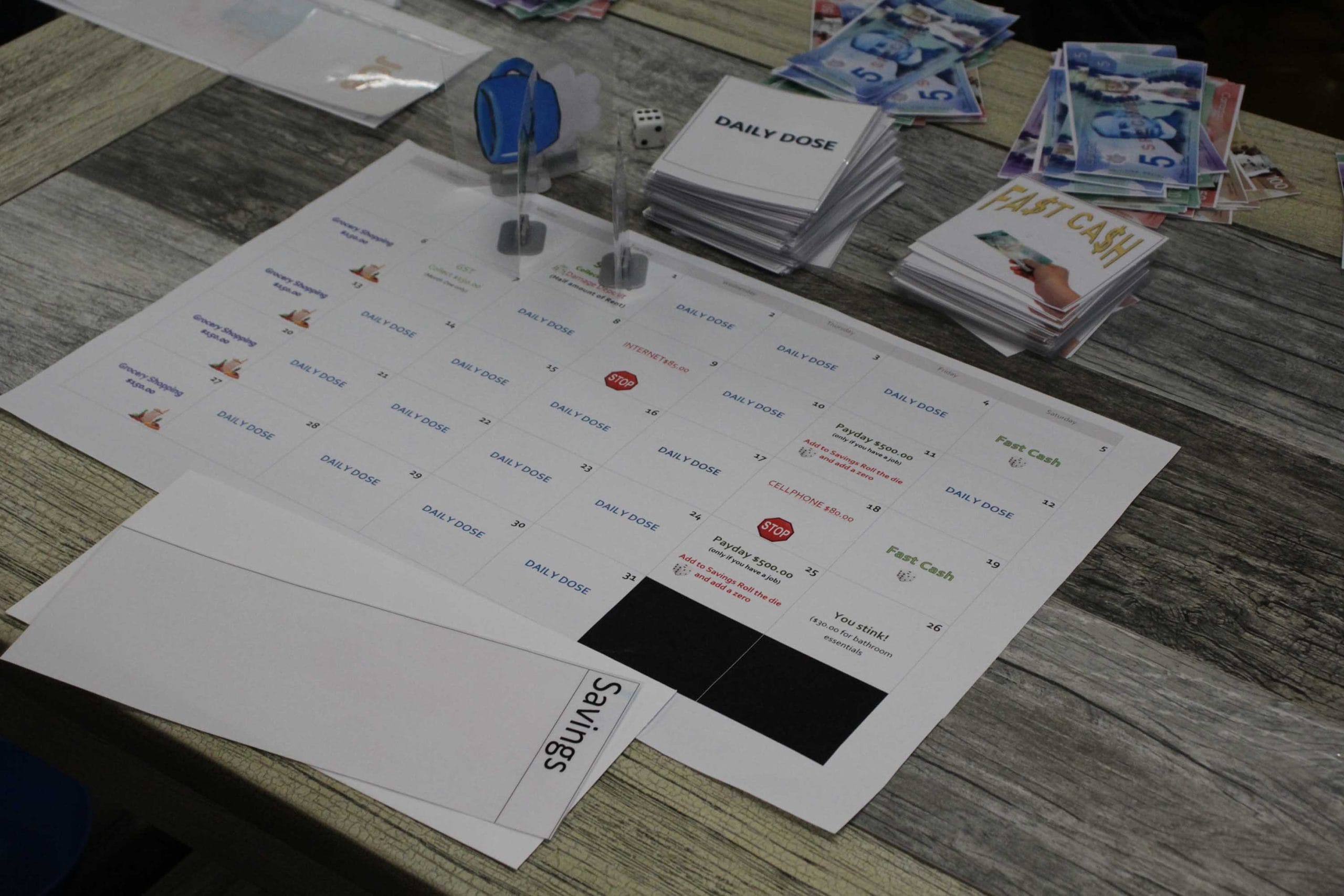 Players start by making a few decisions: whether or not they're going to find a job and if they're going to live on their own, with their parents, or with others. A roll of the dice determines how high your rent will be. As the players move from day to day across the board, they come across expenses like groceries, rent, cellphone or internet.  If you land on a Fast Cash square, you have a chance to earn a few bucks outside of your monthly allowance, depending what the Fast Cash card says. But, Krista explains, this sometimes comes with a caveat.
"You might get money for your birthday, which is great but you might also get a loan from your parents, which means you'll have to pay it back," she says. "It makes you think about what you're going to do with your money."
At each pay day, players have to roll the dice to decide how much of their paycheque they're going to save. Roll a 5 and you save $50, roll a 3 and you save $30. You can roll up to 3 times. At the end of the game, the person who has saved the most money, wins.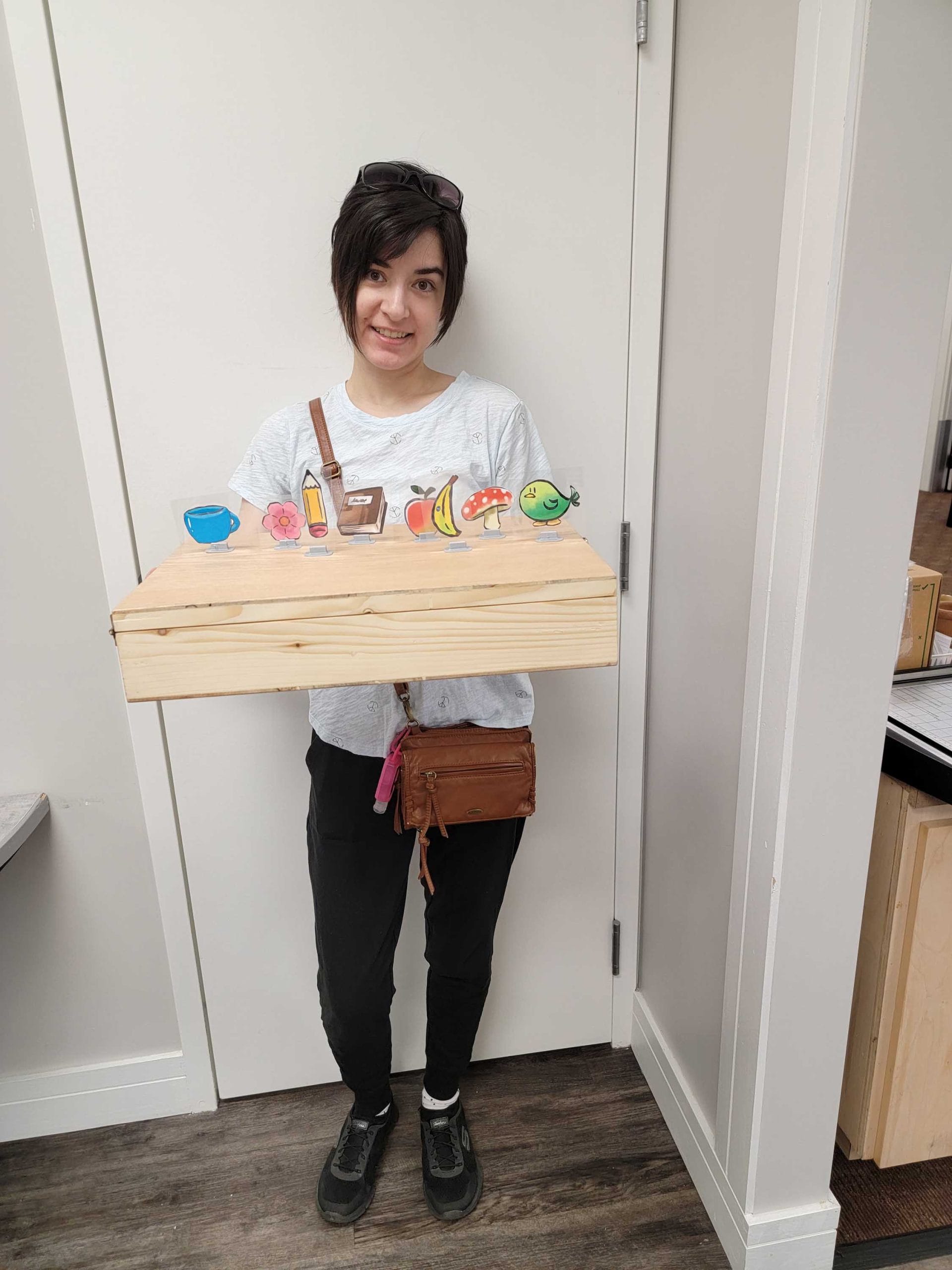 Many of the participants of Transitions were part of the development of the game, which has gone through several versions to get it where it is today. Mariel designed the game pieces. Mykah drew the design of the box and Sam's grandfather, Ron, built it. Krista helped with "a little bit of everything" and other Transitions participants made suggestions for the game itself.
"It was important for our participants to have their voice heard as we developed the game," Sam says.
Developing the game revealed a number of things. One of the biggest challenges that the young adults had was learning to count money – most of them are used to virtual cash.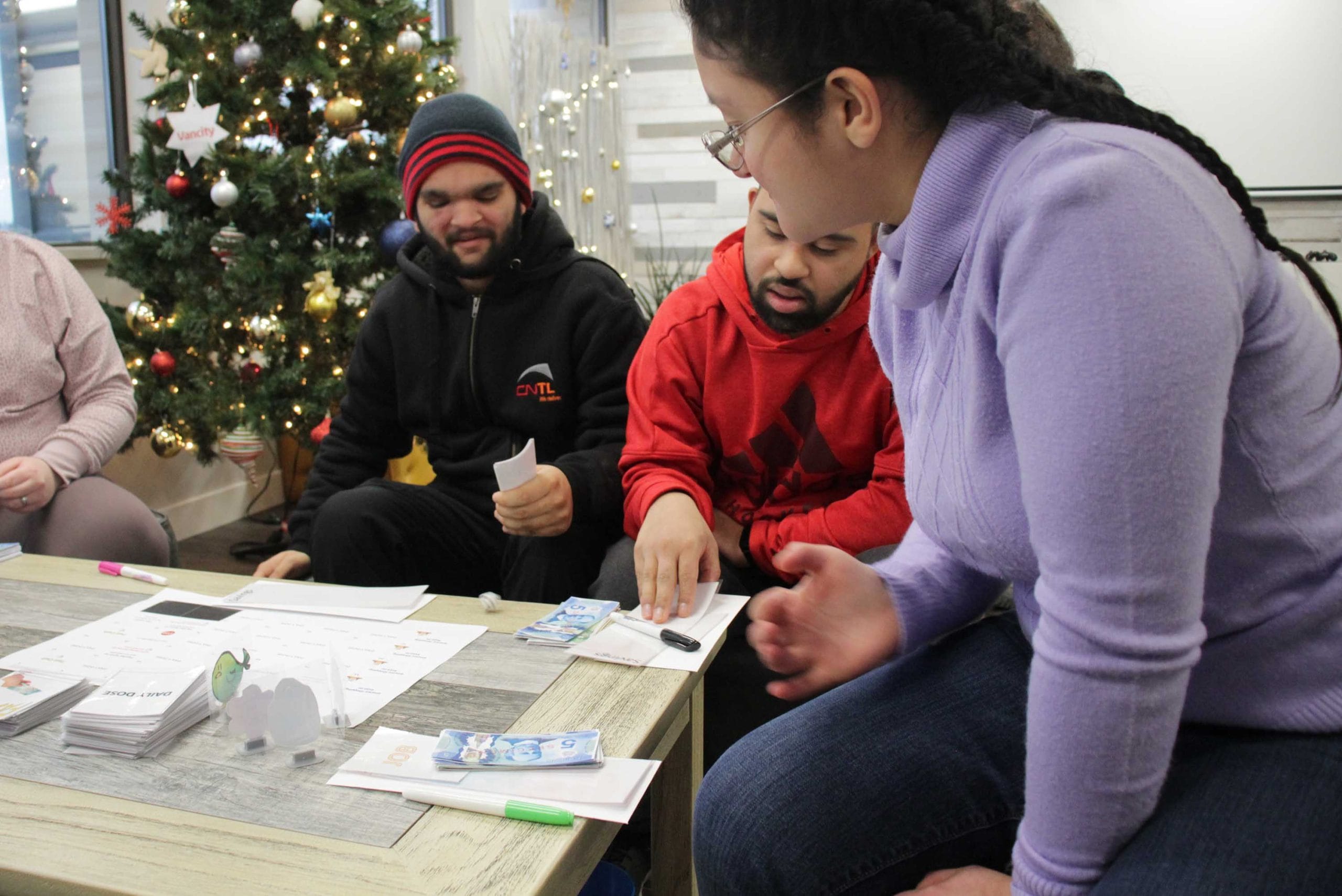 "We didn't really appreciate how little most of us use actual cash," Sam says, adding that if they had means and the technology, she'd love to create a virtual system with cards that could be loaded with representative money that would then be depleted or added to as the game goes on.
For those who have had the opportunity to play it, it's been a creative way to learn some new things.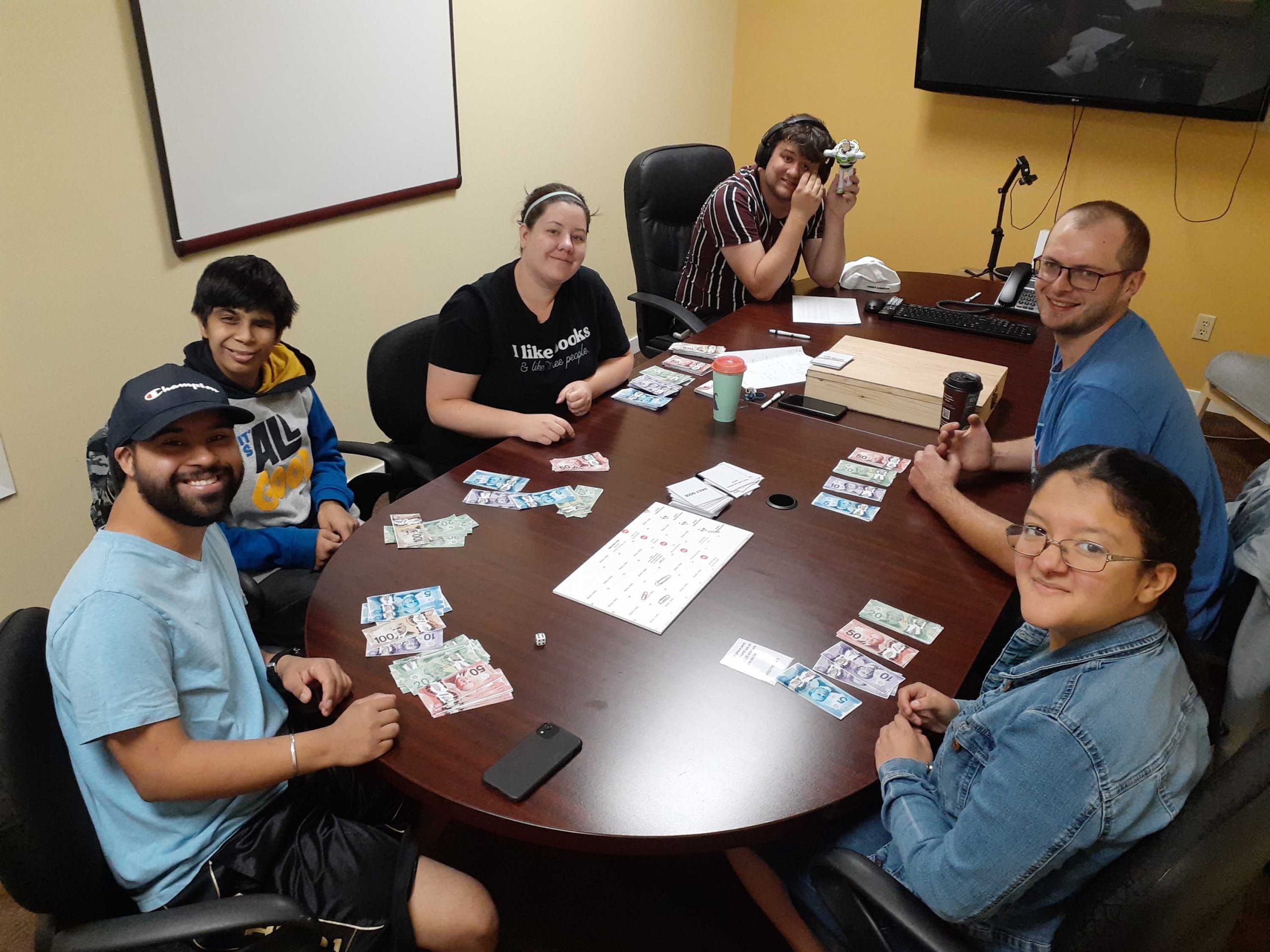 "I'm learning how to count money," says Sukhmandeep.
Andrea has also learned this new skill and truly enjoys the game. "It's so fun," she says. "I like it more than Monopoly. This is way better!"
"I like learning how to pay my bills," says Brad. "The game works very well."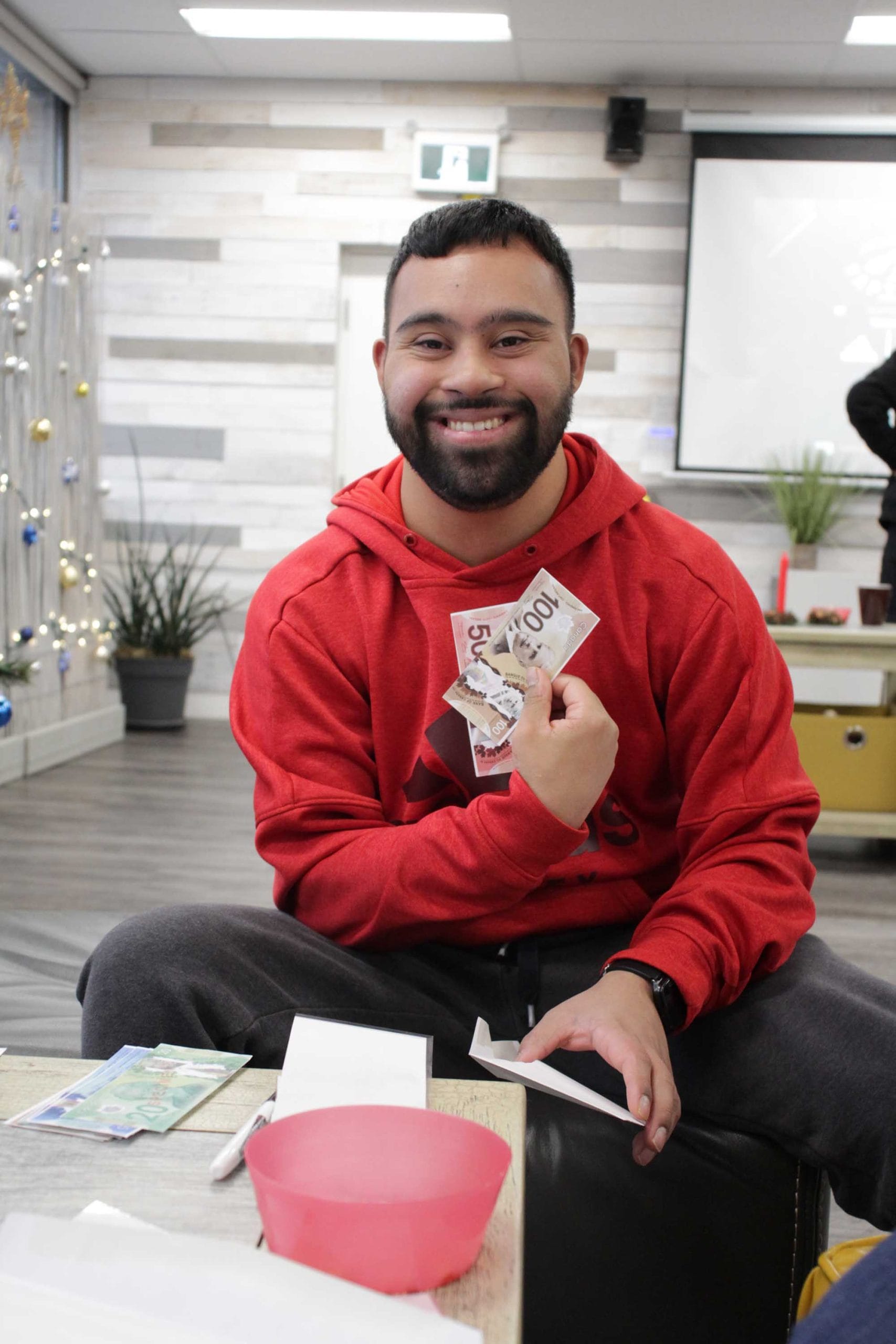 Several participants echoed Brad's sentiment, saying that it was a fun way to learn how to save money. For Kyle, who won the game on the afternoon that this story was written, learning how to pay his rent and learn more about the kind of bills that he'd have to pay was important. But in the end, like with any board game, the best part was winning.
"I saved the most!" he said. "I'm learning how to save and this is a really fun game to play."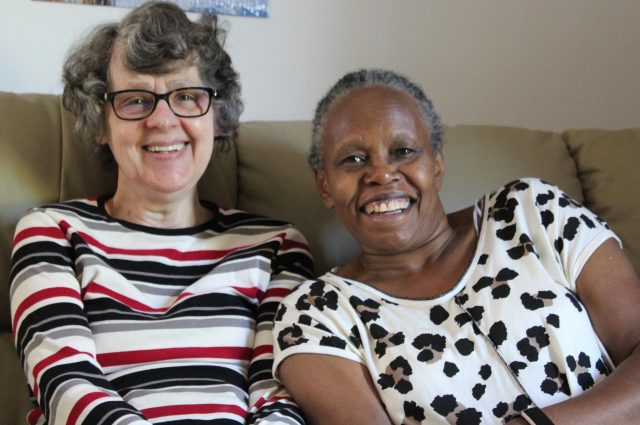 Betty and Grace are like sisters, enjoying life together in a Home Share that they say has shown them just how good God is.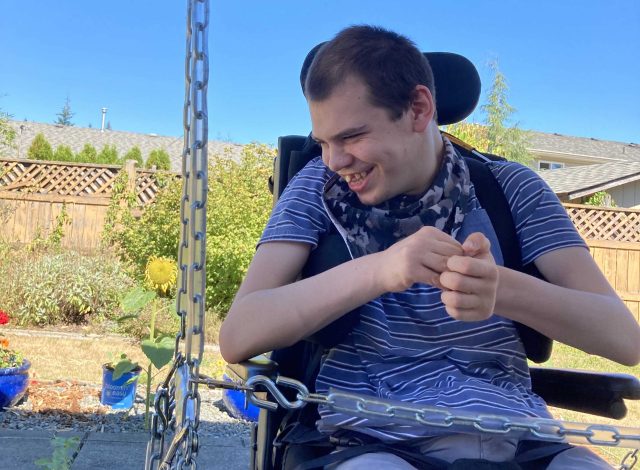 When the pandemic began to impact the activities that Corey enjoyed, his family and staff found a perfect solution.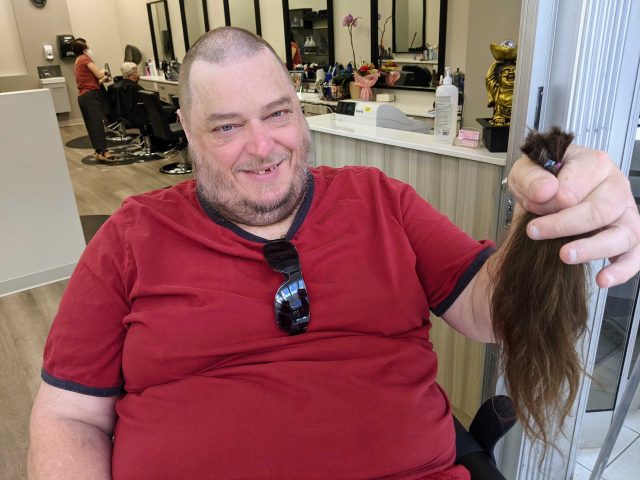 After waiting for more than a year, Garry finally got a haircut. The reason he waited so long might surprise you!