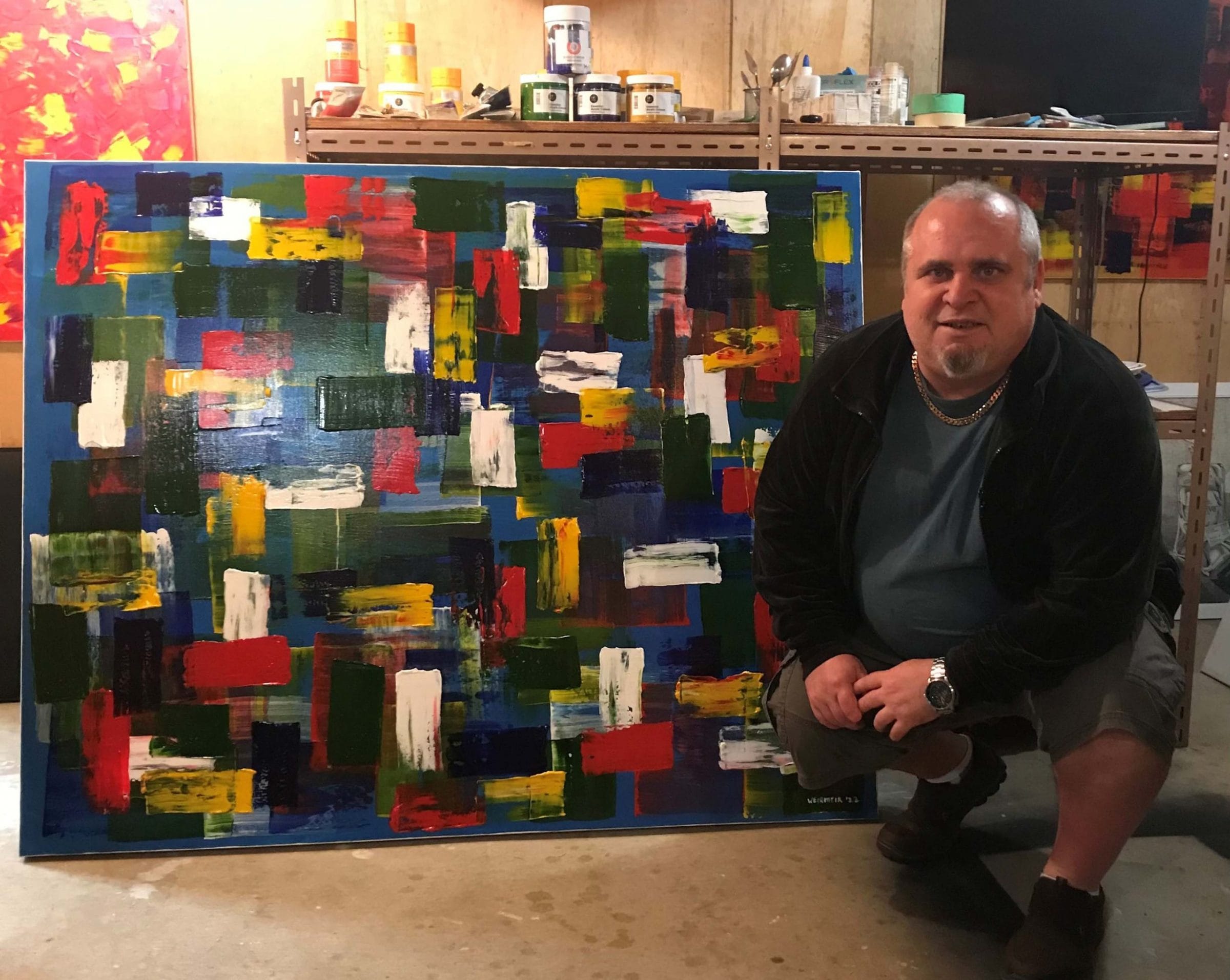 Dave is an artist. His paintings are bold, expressive, and vibrant. Most recently he has explored abstract art. The rich colours and firm brush strokes display his confidence and connect with viewers on an emotional level.
"I find art to be very therapeutic," he says. "I can lose myself in it."
For Dave, having that therapeutic, creative outlet makes a big difference on his journey with mental health. It is a journey that has brought him to Communitas Supportive Care Society, where he connects with Micah, his mental health worker in the Supported Independent Living program. Micah is a big fan of Dave's art.
"I love his art," Micah says. "He really is talented and I am so glad that he's started painting again."
That Dave has returned to art is a gift and one that he doesn't take for granted. Micah also believes that it is an example of the good things that can happen for a person when their basic needs are met: safe, stable housing, a dedicated space to practice your art, and a supportive community.
Dave has lived with depression for more than two decades. His first experience with the mental health system was as a teenager in Calgary and it was not a positive experience. As he grew into adulthood, he joined the military as a medic and this took him across the country, from coast to coast, often working in medical clinics. When he left the military, Dave ended up in Vancouver on the Downtown East Side. It was here that his journey really took a turn for the worse.
"I got into drugs. I cleaned up several times, ended up in hospital several times," he remembers. "Sometimes, I felt really hopeless."
Creating art became a way to express what was happening inside. He likens it to a poet writing words to express one's feelings.
Art helps me express myself and frees me from my mind, – Dave, artist
He completed a diploma in Fine Arts and considers himself a self-taught artist with some education. He has done nearly 300 paintings, 500 drawings, and dabbles in ceramics and photography as well. His first paintings were more realist in expression but he's found that he really loves abstract art and all its possibilities.
"It's just so much more interesting to me," he says.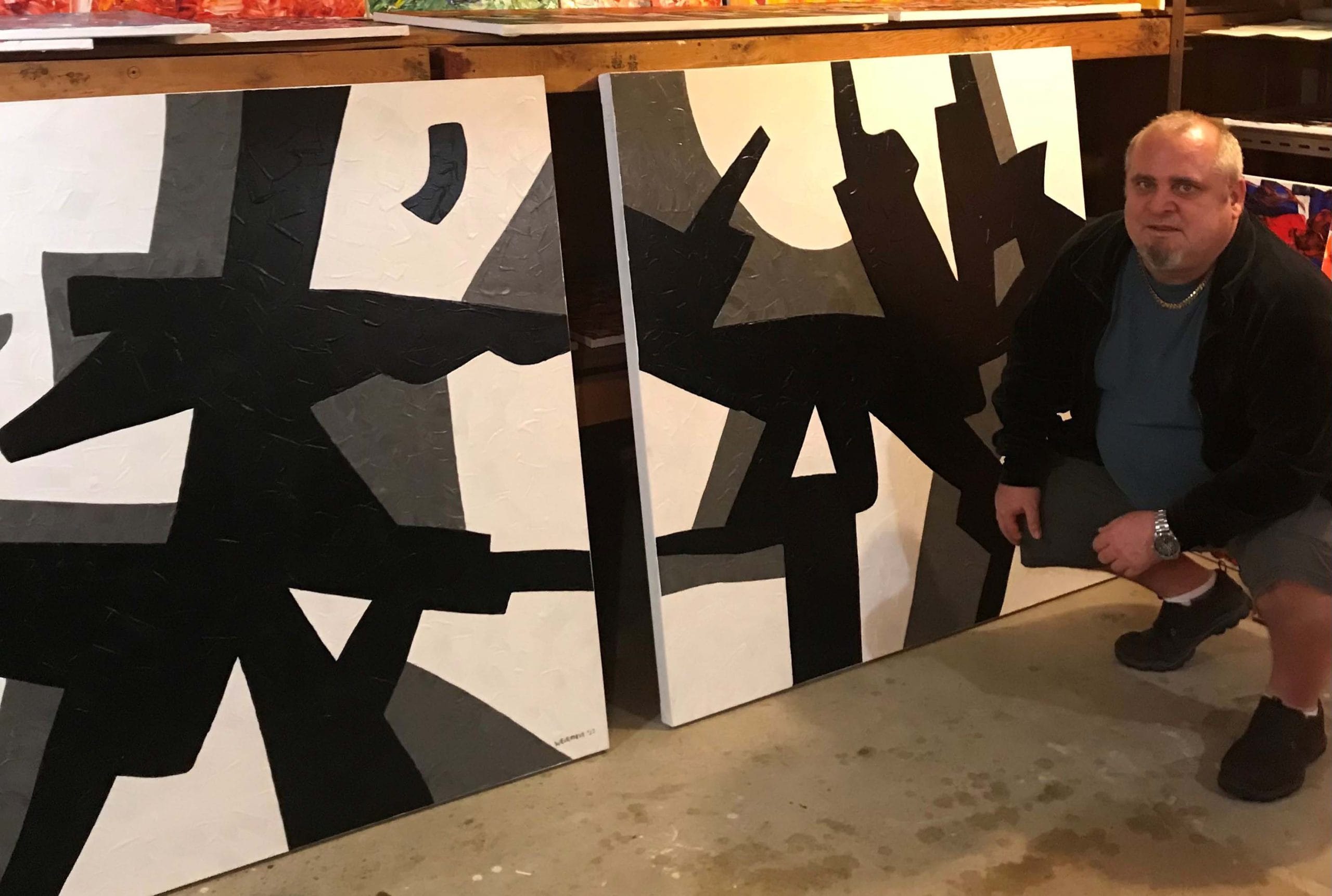 Things really changed for Dave five years ago. He'd gone through a crisis and decided that he needed to get his life back on track.
"I swore I'd never do drugs again and gave my life to Jesus," he says. "I moved out of Vancouver to Abbotsford and have never looked back."
A series of events since then have put Dave's resolve to the test. Four years ago, he lost nearly 60 of his paintings when he became homeless and has no idea where those paintings ended up. He was so devastated by the loss that he didn't pick up a paint brush for years. But last fall, he had a significant health scare that made him realize how precious – and sometimes precarious – life can be.
"I thought, 'life's too short' and I knew that I wanted to get back into painting," he says.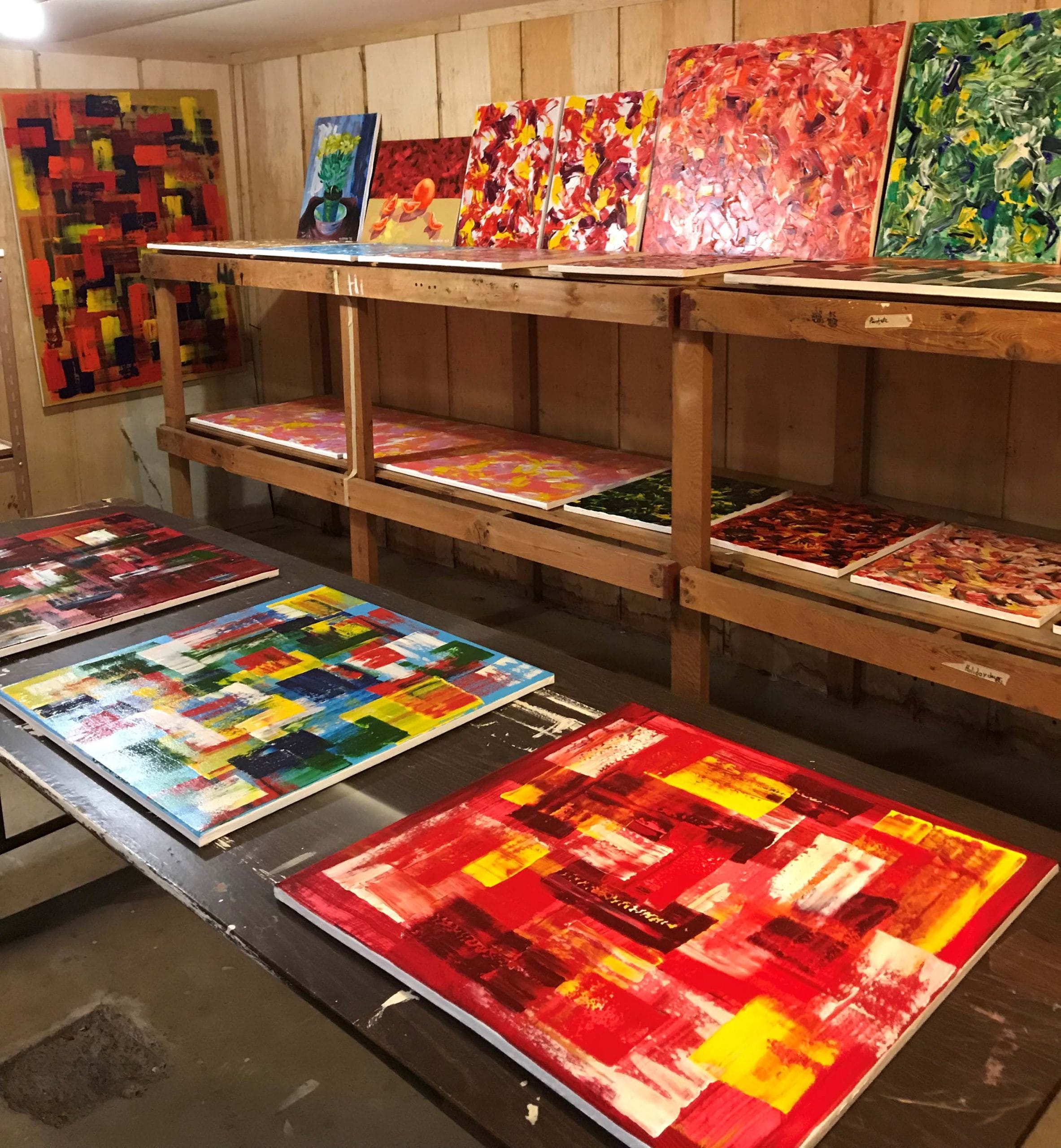 His father had passed away and Dave used part of his inheritance to restock his art supplies and return to his passion for painting. He now lives in a home facilitated by Communitas that has a large space in the basement that Dave can use as his studio.
"It's so great to have all this space," he says.
It is this stability that Micah believes enabled Dave to think about being creative again. He has seen how that has transformed Dave's life. Dave was the first person to live in the house he now shares with two other housemates. Micah says Dave is a bit of a "house hen", connecting with the other gentlemen in positive ways.
"He is just so kind, he'll never say a bad thing about another person," Micah says. "I'm also really impressed by how he handles difficult times or disappointments in such a positive way. He's sets an example that way."
Having the opportunity, the means, and the space to paint again has been healing for Dave. For someone who may be struggling with mental health challenges, Dave has a message.
"Don't lose hope," he says. "Art, for me, is a way to express myself and find hope. If I can find hope, others can too."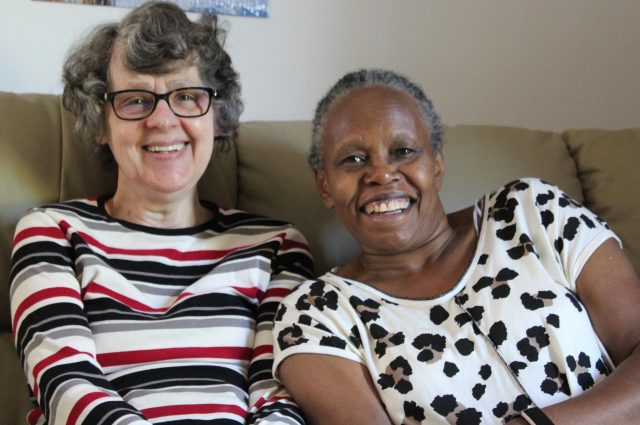 Betty and Grace are like sisters, enjoying life together in a Home Share that they say has shown them just how good God is.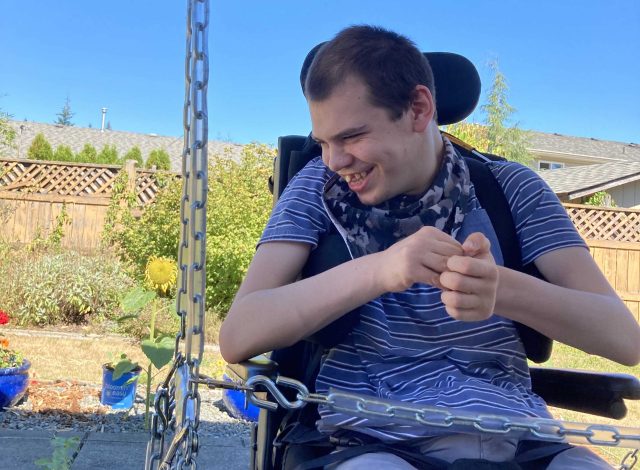 When the pandemic began to impact the activities that Corey enjoyed, his family and staff found a perfect solution.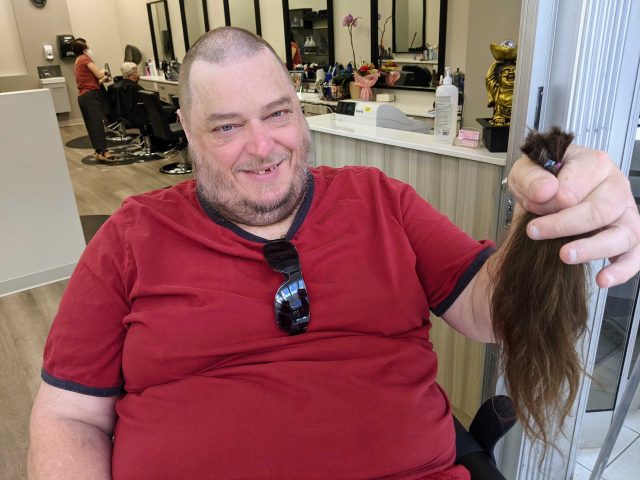 After waiting for more than a year, Garry finally got a haircut. The reason he waited so long might surprise you!