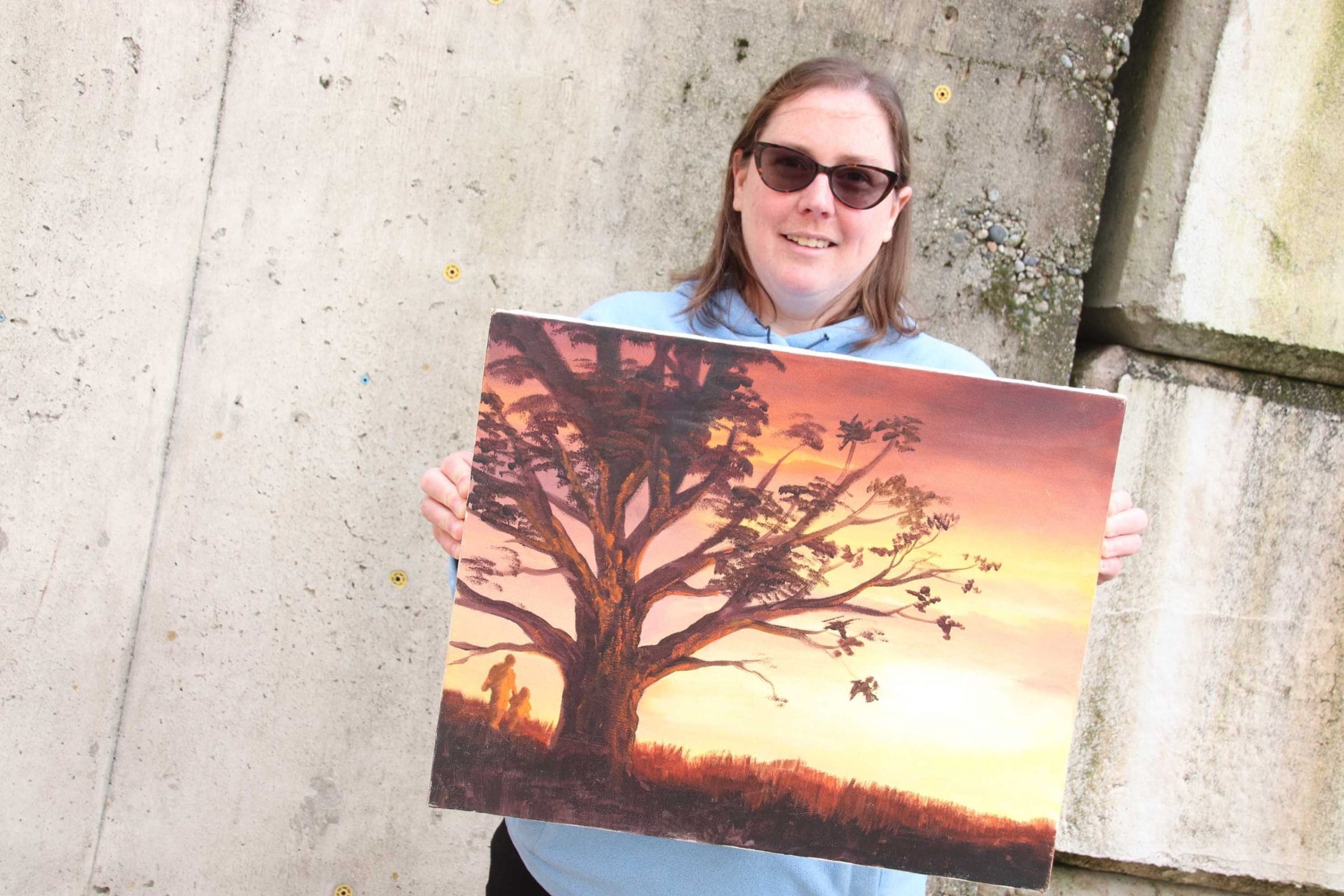 People
Brain Injury Reveals Artist Within
Kortnnaye's paintings reveal a true talent. She has a deft touch with her brush, bringing detail and complexity to her work. But what makes her paintings truly remarkable is that she only began painting after suffering a catastrophic brain injury.
Several years ago, Kortnnaye was involved in a car accident that left her in intensive care, in a coma, clinging to life. Doctors told her parents that she might not survive and if she did, her quality of life would be minimal. They were devastated.
"They told us that she would be non-rehabilitative," says Diane, Kortnnaye's mother. "They obviously didn't know our daughter."
The road to rehabilitation was long and arduous. Where once Kortnnaye was an honours student in math and science, she now had to relearn everything as if from infancy: how to talk, walk, feed herself, and more. The accident left her with global aphasia, a disorder caused by damage to parts of the brain that control language and it was feared that she would never be able to communicate again. Thanks to years of therapies and support staff, Kortnnaye not only communicates well, she has discovered new talents that she didn't know she had.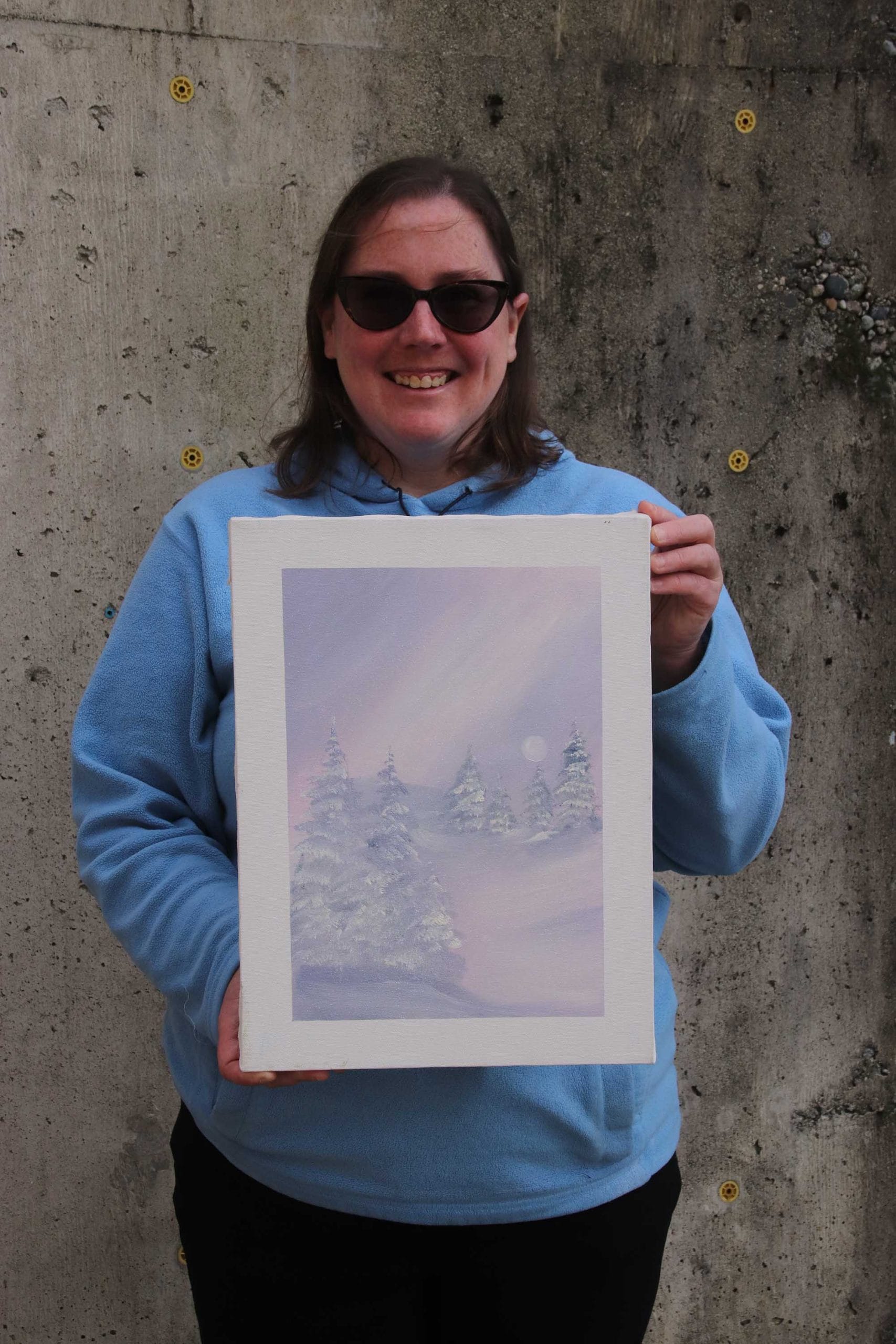 The accident impacted her left brain – where the analytical and methodical processes once dominated. It's thought that the injury to this side of her brain allowed her right-brain abilities to come forward, so Kortnnaye's artistic abilities have emerged. She discovered this at a painting class offered through Communitas' Brain Injury Drop-In in Chilliwack.
"I had never painted before, so I started with a step-by-step art class," she says. "I was really scared but the teacher was good, taking it really slow."
She enjoys painting because of its therapeutic effects, helping to calm her when she feels stressed. She enjoys painting outdoors and nature themes feature strongly in her work. Along with painting, Kortnnaye has also taken up sewing and has discovered that she loves to work with cloth as well.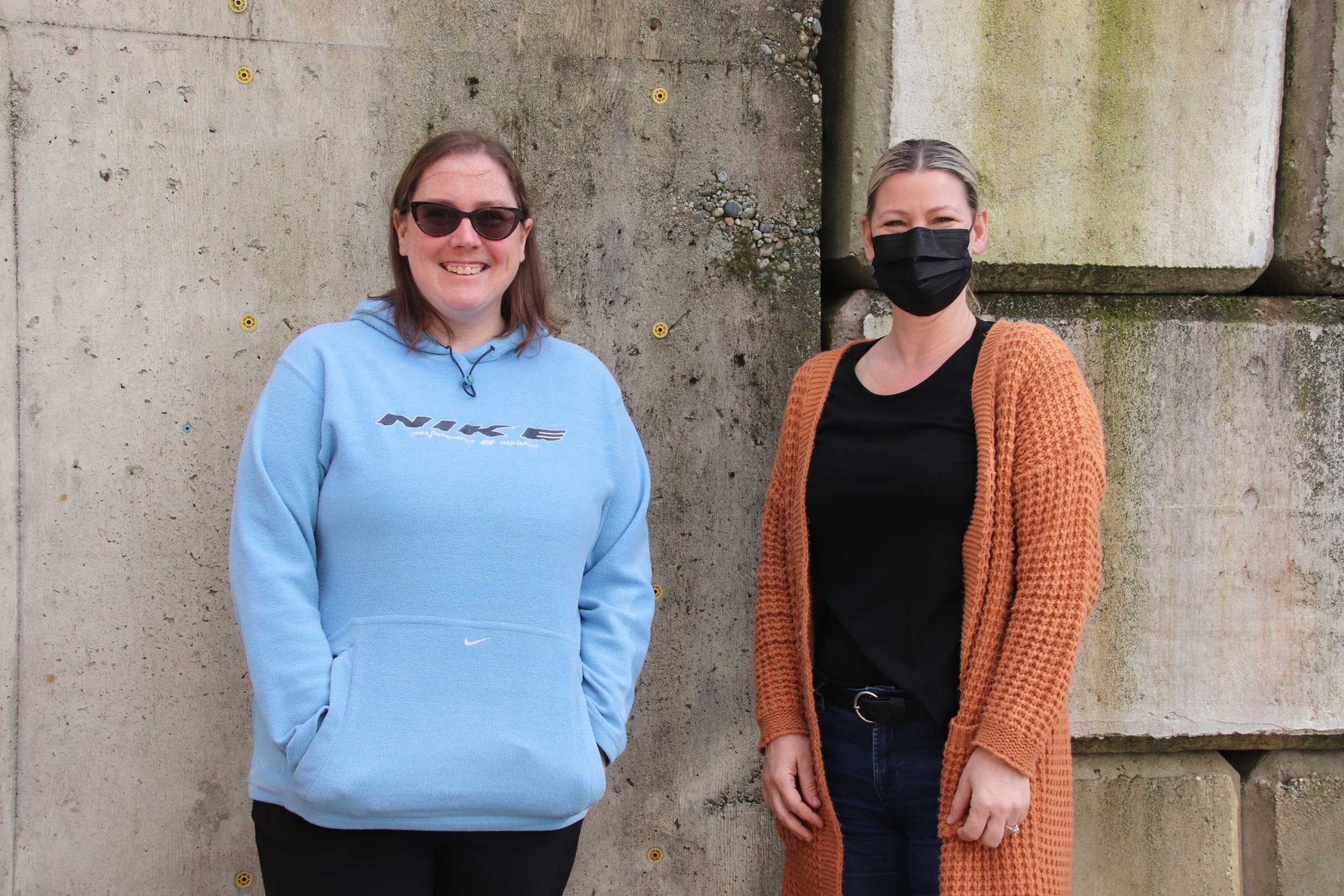 Sheral Jones is the manager for the Brain Injury Drop-in in Abbotsford. She says that she has enjoyed getting to know Kortnnaye over the last few years and affirms her creativity and her generous spirit.
"Not only is Kornnaye very talented, she is also giving and kind hearted," Sheral says. "She made a beautiful quilt for my grandson who was born this year."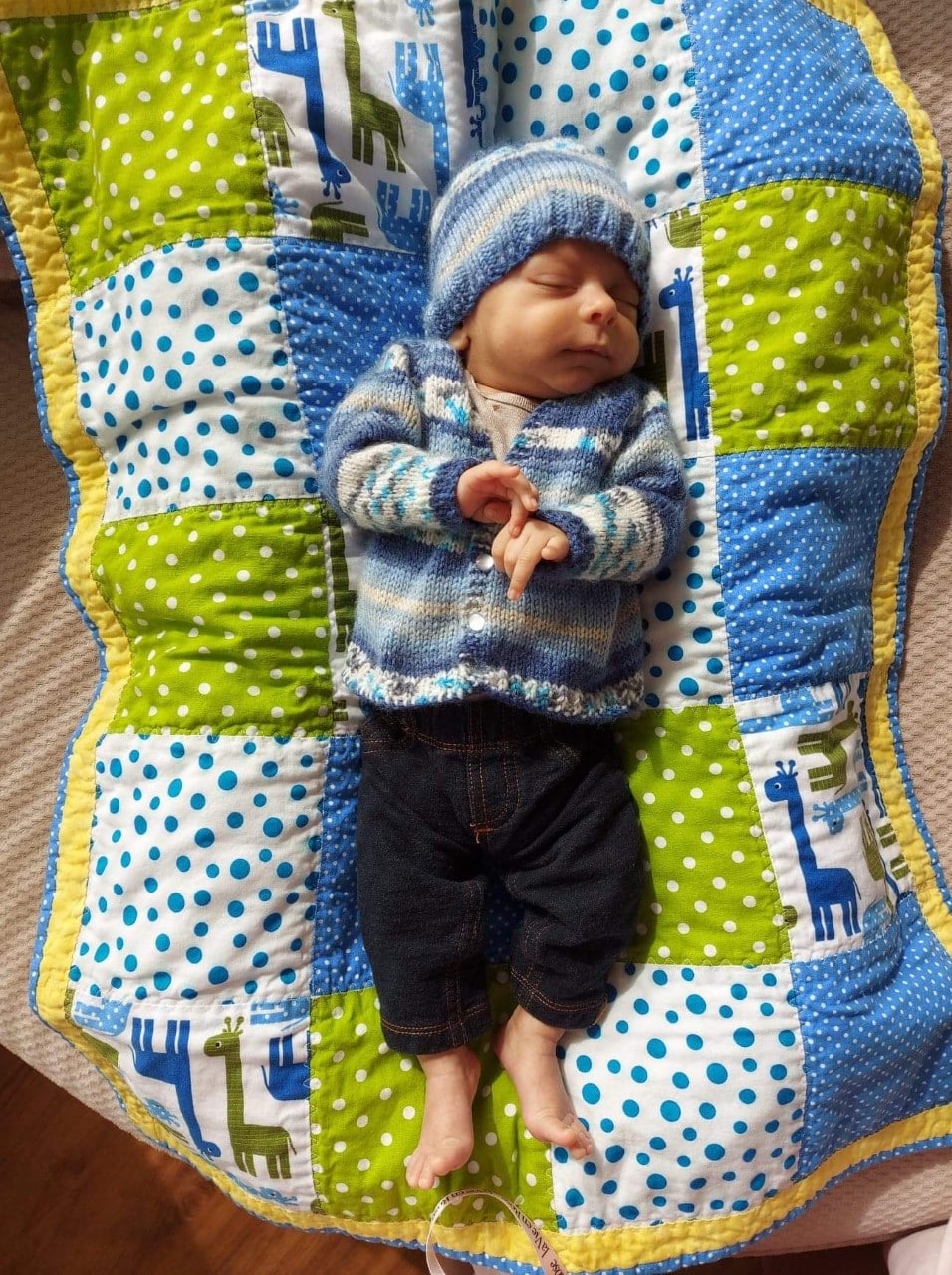 Attending the Drop-In groups, first in Chilliwack and now in Abbotsford to where the family has moved, has been a great support. Here, Kortnnaye has made friends with people of all ages – people who truly understand what she's been through. At Drop-In, there is no judgement and everyone is accepted exactly as they are. The group in Abbotsford has more people her own age and she's grateful for the friendships she has forged here.
When asked what she wishes people in the general public knew about people who live with an acquired brain injury, she pauses for a moment to give the question some thought.
Be nice to people, don't just look and walk off. With some people, you might be able to see that they've had a brain injury, but with others, like me, you can't see anything obvious. So, it's important to just be nice to people all the time. – Kortnnaye, artist
Kortnnaye is relearning how to spell and how to read. She still has challenges with memory; she has no memory of the accident nor does she remember most of her teen years. Retention is also a challenge but despite that she got her Zoomba instructor's certification, as well as her learner's license – a huge accomplishment.
"I don't think I'll ever be able to drive again but it felt good to be able to pass that test," she says.
Given the progress she has already made, Kortnnaye is hopeful for her future. She is grateful for supportive family, new friendships, and opportunities to explore creative pursuits.
"I've made lots of friends through Communitas and I really appreciate them," she says. "It's fun to try new creative things."
Communitas offers Drop-In opportunities for people living with acquired brain injury in Abbotsford and Chilliwack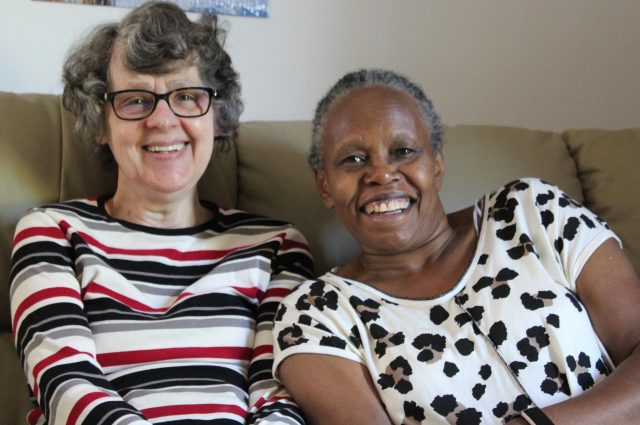 Betty and Grace are like sisters, enjoying life together in a Home Share that they say has shown them just how good God is.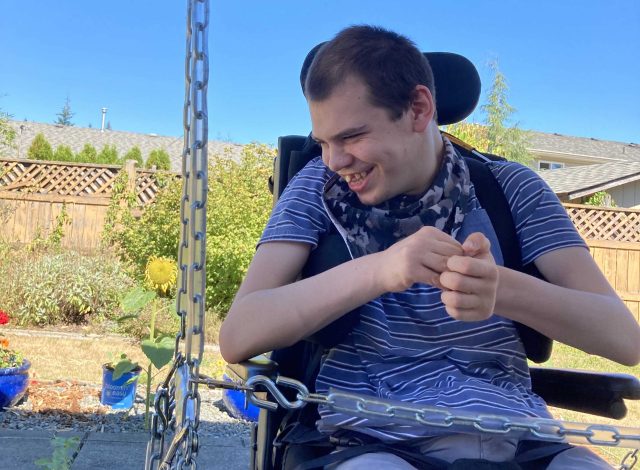 When the pandemic began to impact the activities that Corey enjoyed, his family and staff found a perfect solution.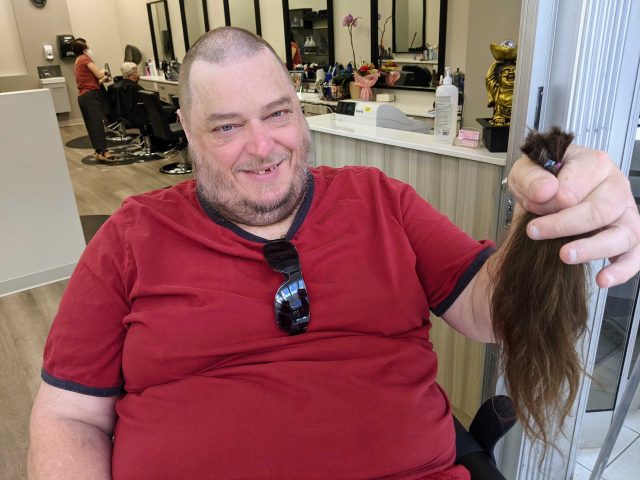 After waiting for more than a year, Garry finally got a haircut. The reason he waited so long might surprise you!