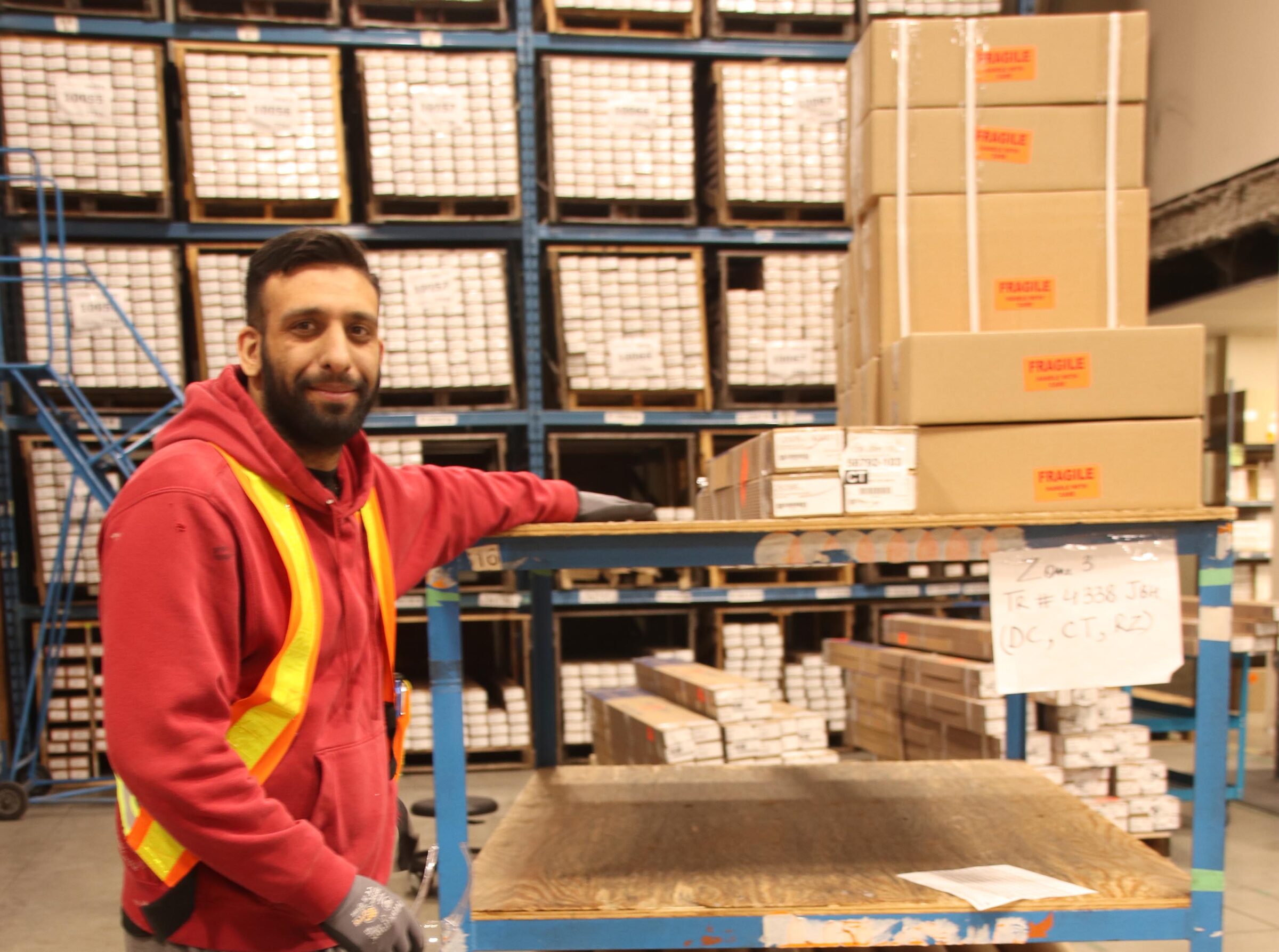 People
Best Job I've Ever Had
The massive plant at Phantom Screens in Abbotsford is a well-oiled machine with more than 200 employees. One of those employees is Robin, who has been working as a shipper with the company since last year, helping to get the finished product of retractable screening products ready to be shipped all over North America.
"I love working at the warehouse," Robin says. "As a shipper, I help with getting products ready for loading and then loading onto trucks. I also help keep the place tidy and do things like sweep floors."
Robin describes the specific tasks involved in getting a customer order onto the correct truck, including all of the checklists and safety procedures. There is a lot to remember but Robin appreciates the fact that everything is well organized.
"I learn something new every day, it's a really interesting job," Robin says.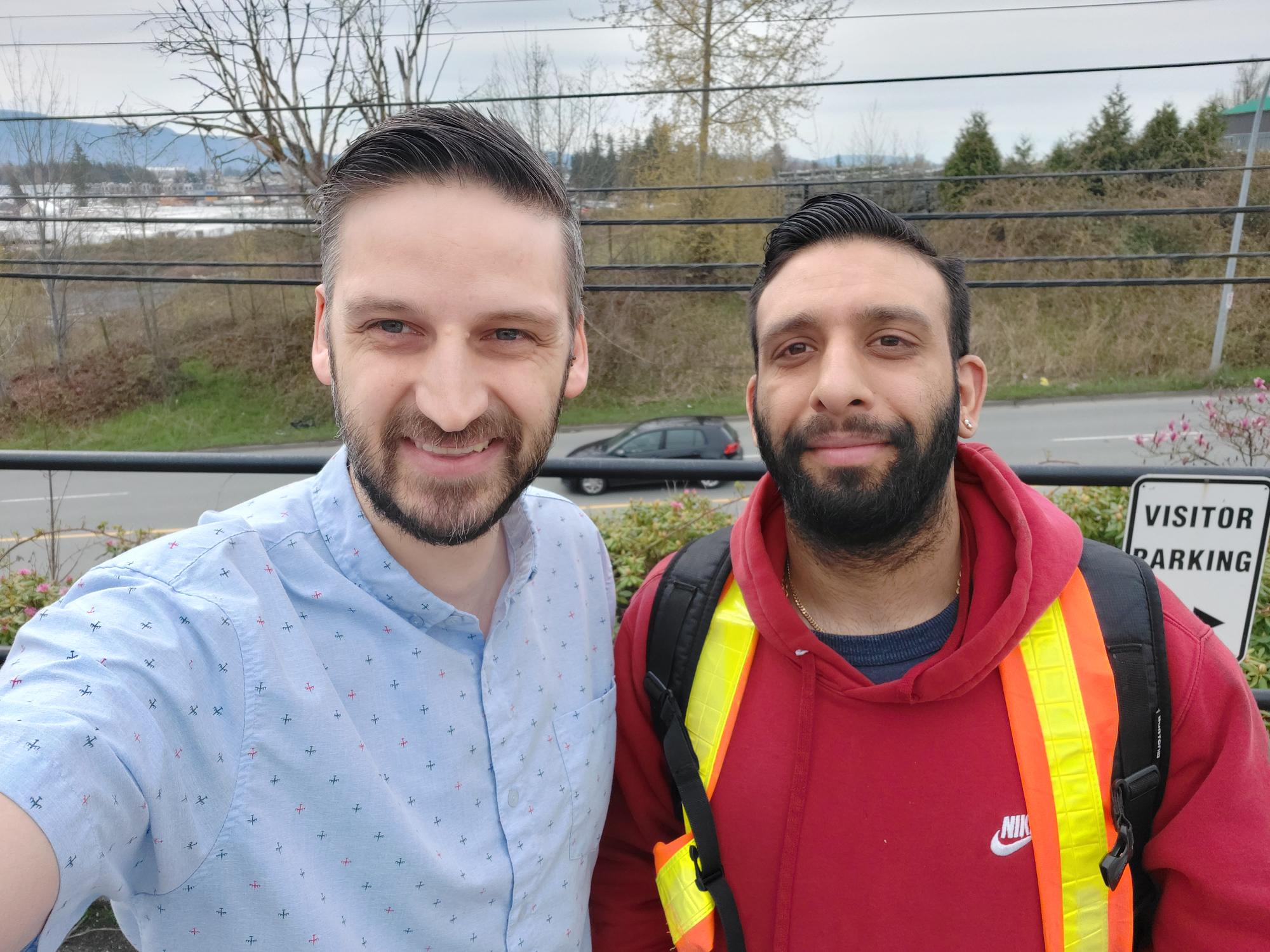 Robin was introduced to Phantom Screens through Dan Penner, an employment specialist with Communitas Supportive Care Society's employment services. When Phantom Screens contacted Communitas to see if they had someone who might be interested in working in their plant, Dan thought of Robin, who was working part time but was ready for a full-time job.
"He has a great work ethic and always lives with a glass-half-full attitude," Dan says. "He said he was up to the task and has adapted well to the new job."
Robin is not shy about the challenges with which he lives. He has ADHD and also lives with a unique condition called Agenesis of the Corpus Callosum, which impacts his ability to regulate his emotions. He says that being connected to Communitas Employment has changed his life.
"At first finding work was really hard but then I met with Dan," Robin says. "He's a good guy to chat with and he helped me get this job. He helped me a lot."
Robin doesn't let his challenges prevent him from living a full life and giving his best to his work. He is especially thankful for his colleagues who support him when he has questions or needs help with a task.
"The people are my favourite part of working here," Robin says. "Everyone is really friendly and patient with me."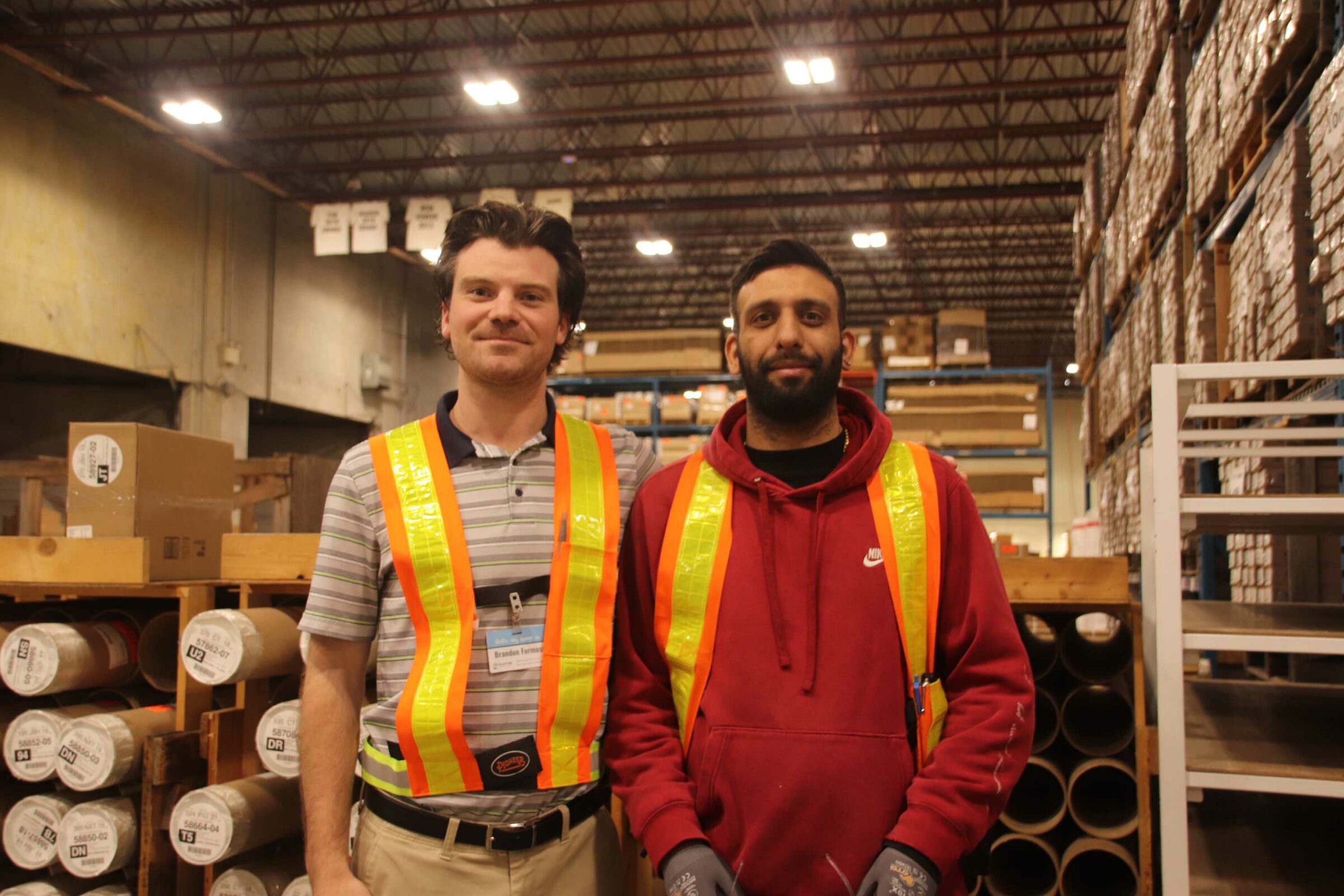 Brandon Formosa is a human resources generalist with Phantom Screens. He points out that the company makes people a priority and one of its values is to serve and support each other.
"I always tell people that the values we hold here are not lip-service, they are lived out," Brandon says. "When Robin says that people are supportive, that tells me that we're taking our values seriously."
The company values diversity and Brandon says they've had nothing but success as an inclusive employer. He encourages other businesses to consider inclusive hiring as part of their regular business practices.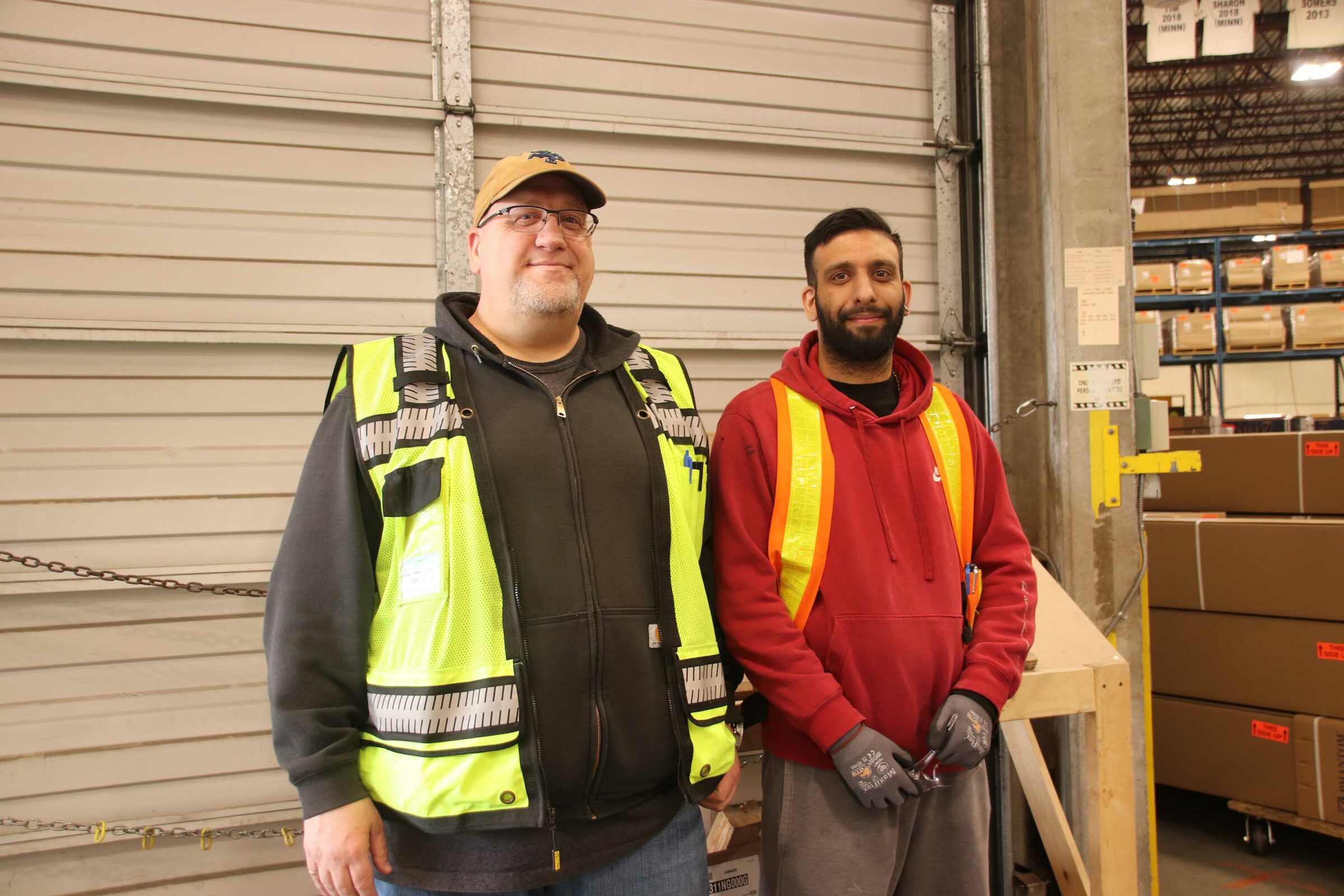 "If you're willing to invest in your employees and put in the time to help a person get established, you'll be successful," he says.
As Robin looks to the future, he feels grateful. While he's had some sadness in his life, with his mother passing away from cancer, he got married earlier this year and is working at bringing his bride from India to Canada. With this new dimension added to his life, Robin is grateful for steady work with a company that he enjoys being part of.
"I love working here. It's the best job I've had," he says.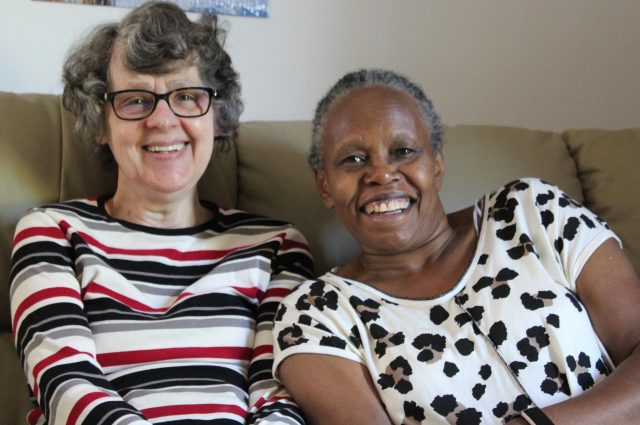 Betty and Grace are like sisters, enjoying life together in a Home Share that they say has shown them just how good God is.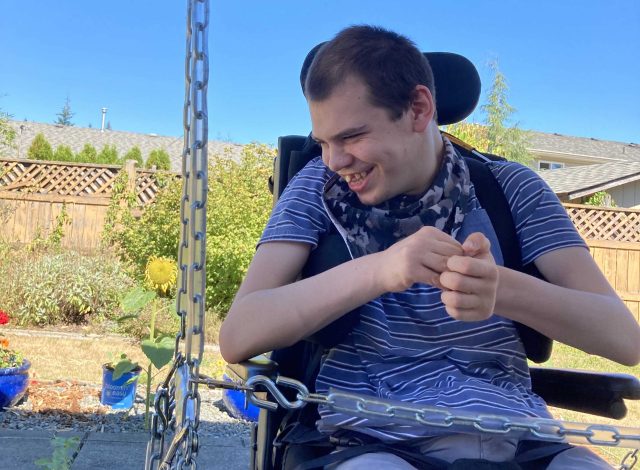 When the pandemic began to impact the activities that Corey enjoyed, his family and staff found a perfect solution.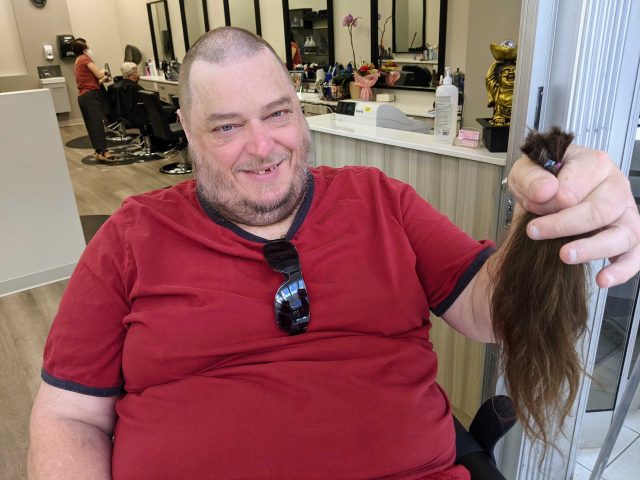 After waiting for more than a year, Garry finally got a haircut. The reason he waited so long might surprise you!