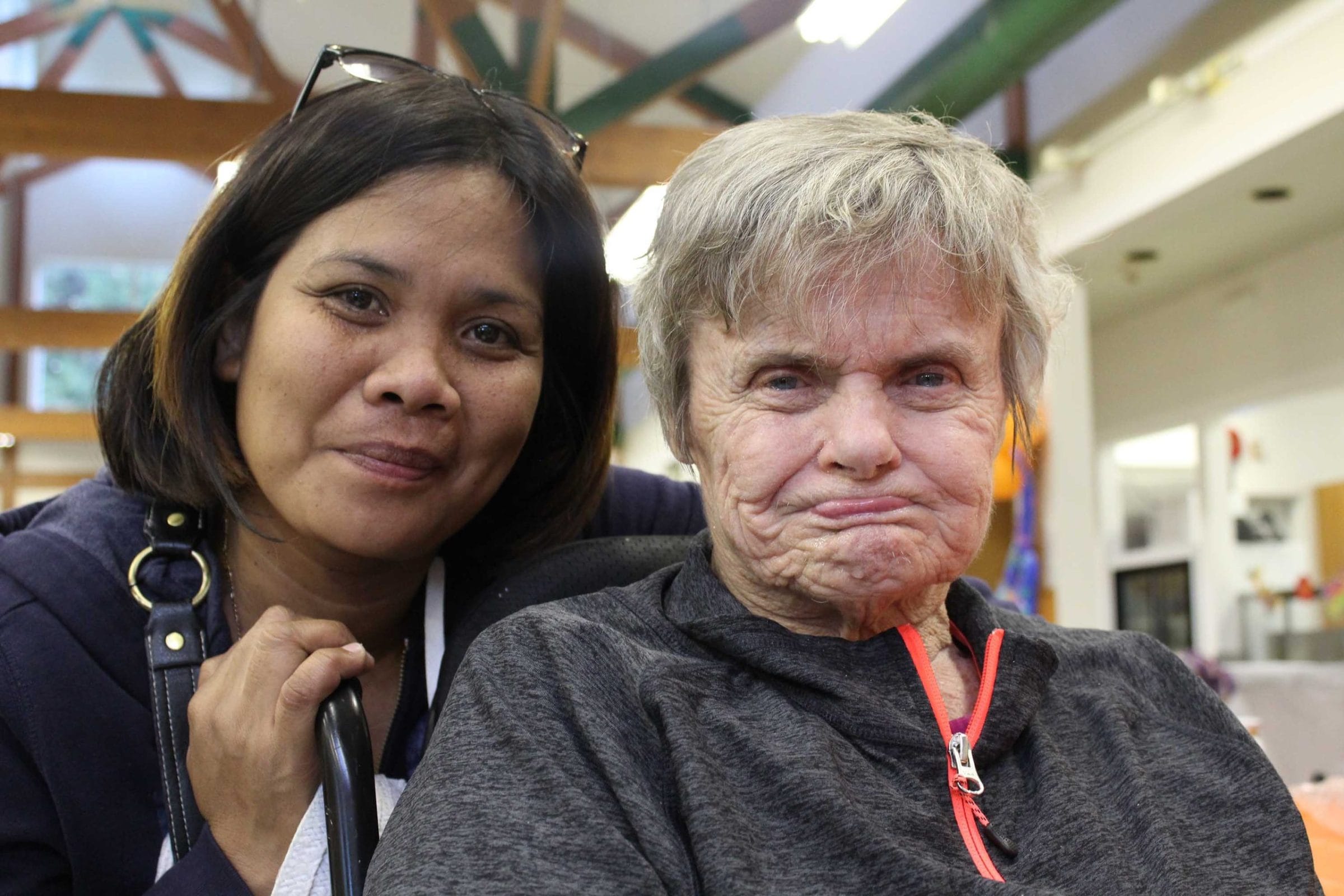 Careers
Long Time Communitas Employee Becomes Canadian Citizen
This year, Angie Dumpit celebrated Canada Day as a Canadian citizen for the first time.
"It is amazing to be able to call myself a Canadian citizen," she says, enthusiastically.
Angie was born in the Philippines. She has been in Canada since 2005, when she came to Canada to work as a nanny. It was a way to support her family back home.
"Since childhood I dreamt of making our life better," she says. "I did my best, supporting my family as best I can."
After working abroad for three years, she returned home to attend university but couldn't find work after finishing her degree. After trying to find work in Hong Kong, she decided to try her luck in Canada and was successful – her dream of having a better life was coming true.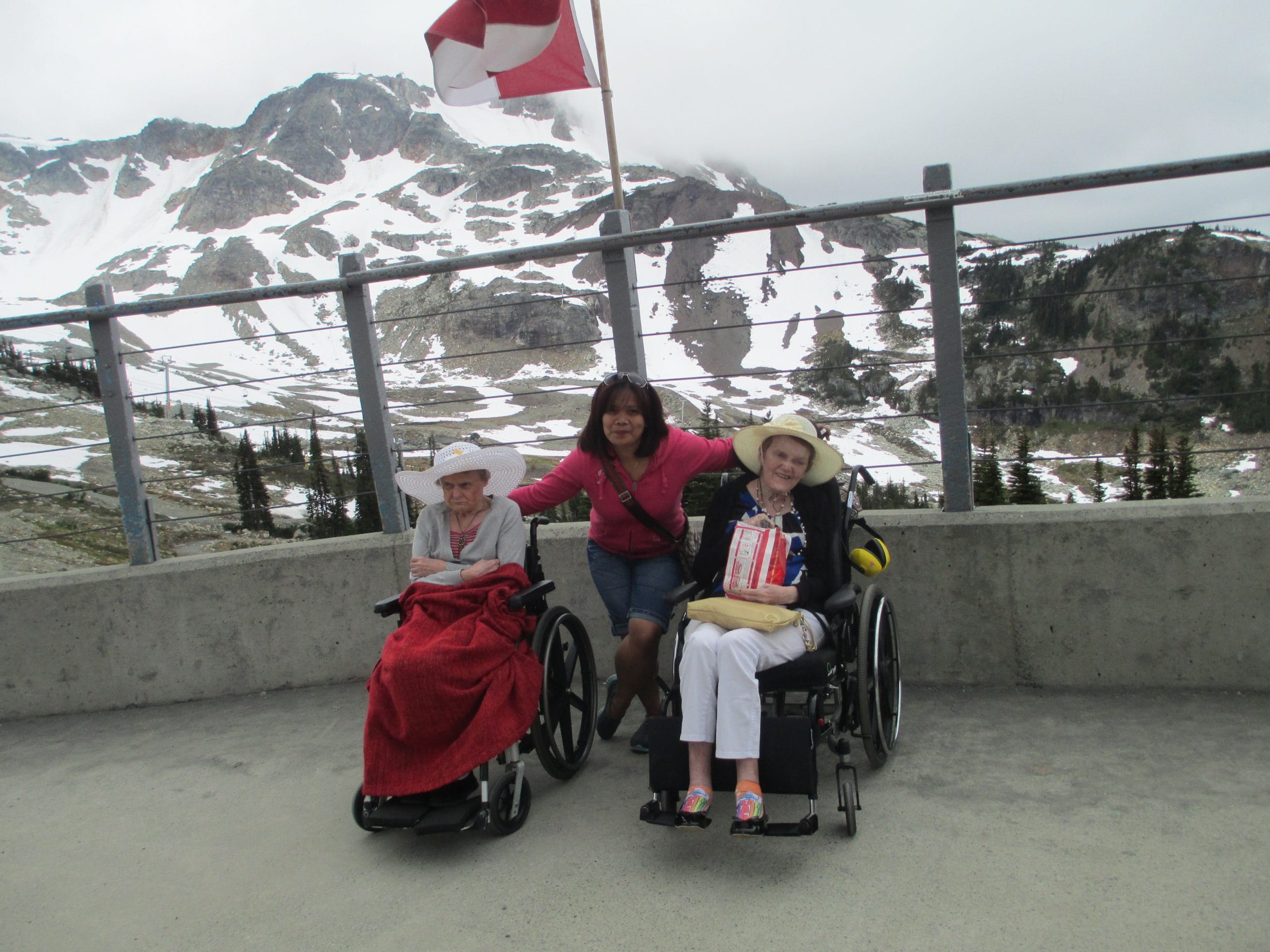 In March of 2009, Angie began working as a Support Worker for Communitas Supportive Care Society. A friend encouraged her to apply and she remembers how nervous she was in her interview.
"It was a bit challenging for me because my English wasn't very good," she recalls. "But the person interviewing me encouraged me to keep on going – and look at me now, I'm still working here, nearly 14 years later!"
When asked what she loves most about her work, she finds it difficult to choose. She enjoys being part of the every day life of the people she serves, helping them achieve their goals, going out into community, or accompanying them on vacations. For Angie, serving people who live with developmental disabilities was not something she came to naturally.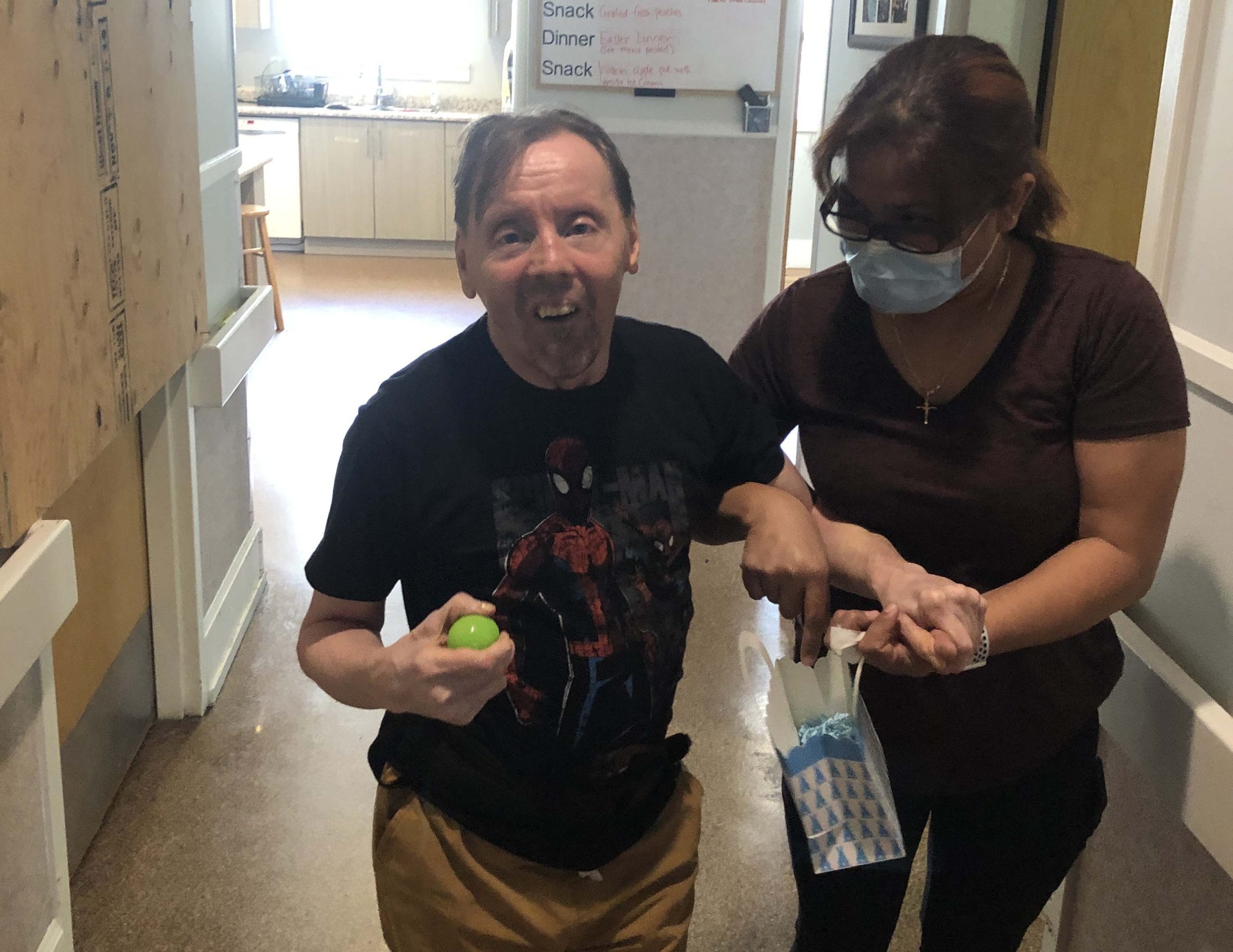 "You know, when I started this job, I was kind of scared, getting close to these special people," she says. "But now that I've been working here and have gotten to know them so well, they are like family."
Angie has truly come to love all aspects of her job and the only real challenge she faces is when someone that she has cared for passes away; the loss is deeply felt. Still, Angie knows that she is needed and that's why she regards the people she serves as family. Every smile she receives gives her an amazing feeling that is worth all the effort she puts into her work.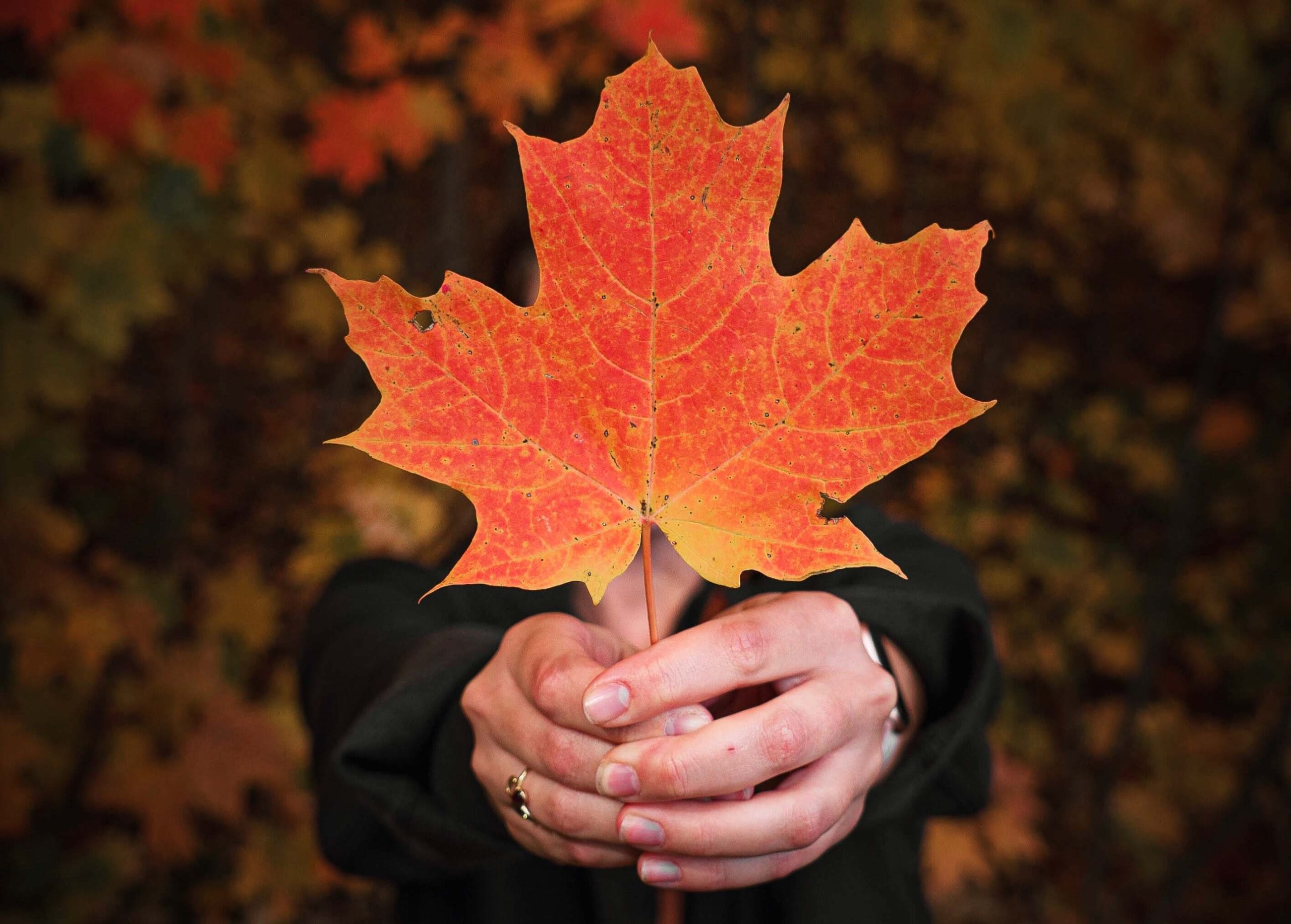 Becoming a Canadian citizen was something she had long planned to do but life as a busy mom kept her from pursuing her goal. When her children began to ask why she wasn't a Canadian yet, she decided it was time to apply. The process took a year and included studying Canadian history before taking an exam and then participating in the oath taking ceremony. Knowing that she can vote and participate fully in her adopted homeland feels like the fulfillment of a dream.
"I came here to have a better life and it is a privilege to call myself a Canadian," Angie says. "And I love working for Communitas! I will stay as long as they will keep me here or I retire!"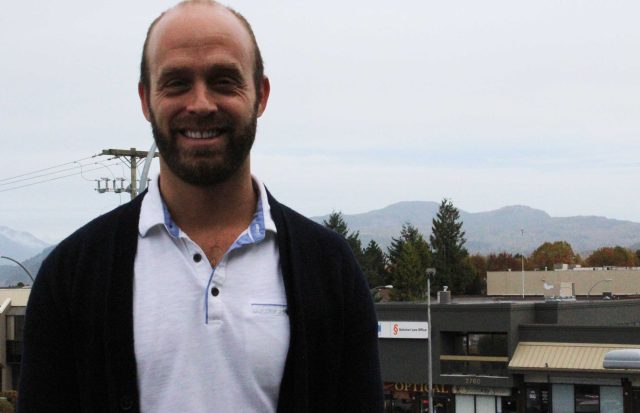 If there's one thing that Joshua Dahl learned during his 15 years of working at Communitas Supportive Care Society, it's that there's always room to grow.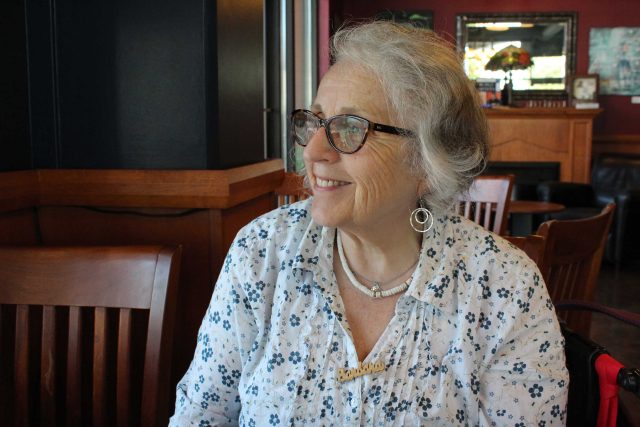 Barbara knows first-hand what it means to live with a physical disability and mental health challenges. As a Peer Support Worker, she shares her journey with others.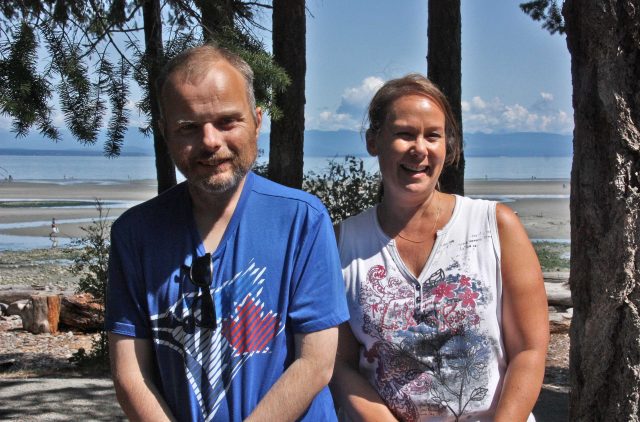 After a decade of working with Communitas, Laureen still finds that the unique individuals she supports makes her work engaging.