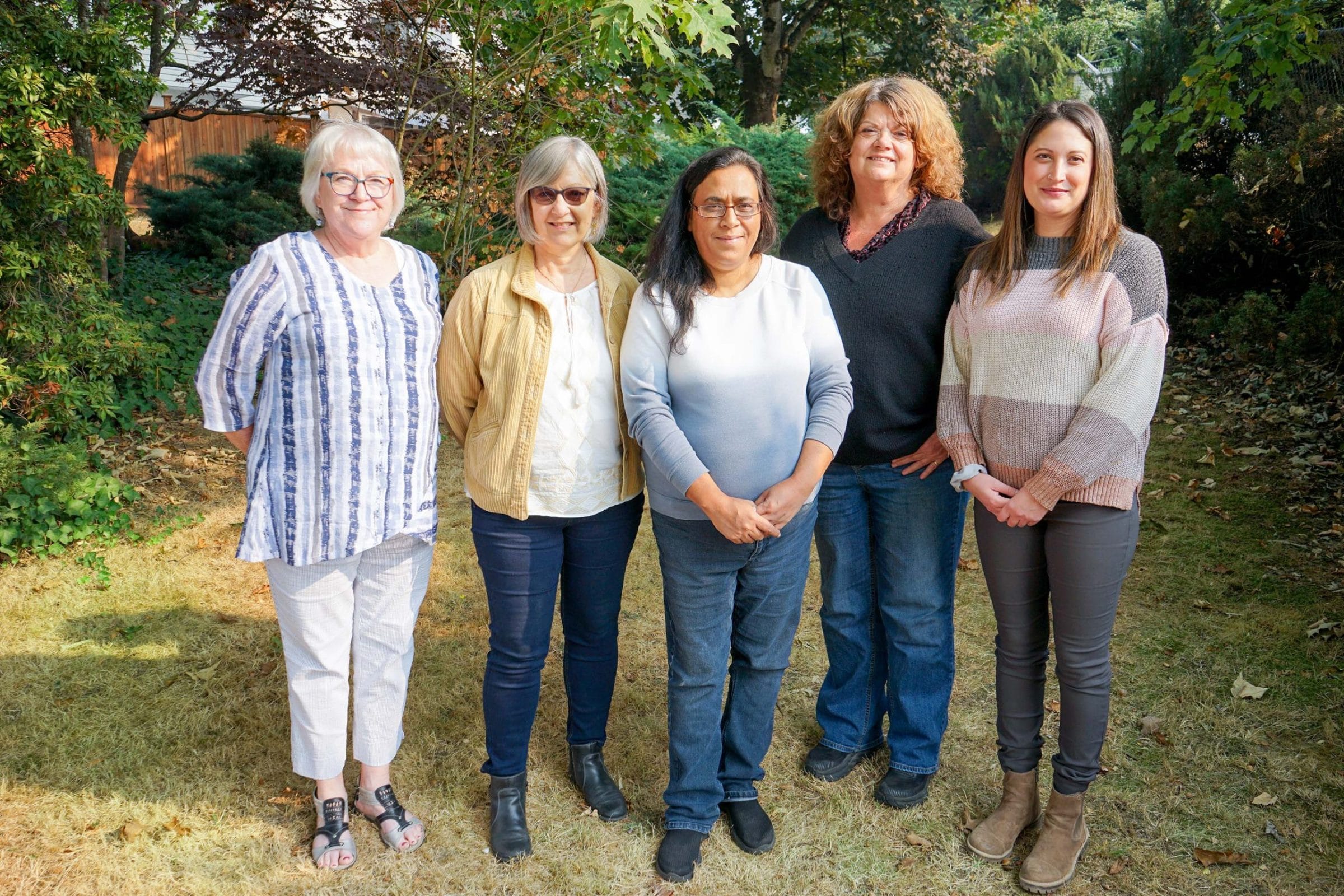 Staff
Found My Place To Stay
When Abigail (in the centre, above) looks back on the last couple of years, she realizes how far she's come and is filled with gratitude. Just fifteen months ago, she thought she'd never be able to work a regular job. For much of her adult life, she has lived with mental health challenges and addiction, often struggling with homelessness, living through a failed marriage, and unable to cope with experiences of trauma.
Today, Abigail's mental health is good, she is sober, gainfully employed, has a stable home with two beautiful cats, and has a hopeful outlook on her future.
"I just give thanks every day for all that I have. I am so happy." – Abigail, Communitas staff
Abigail's journey is remarkable. Orphaned at 19, she didn't have the benefit of a stable home and loving parents to turn to, right in those crucial years of her young adult life. She was diagnosed with bi-polar disorder in the mid-1990s and then later diagnosed as bipolar-schizoaffective disorder. Over the years she was in and out of hospital, trying to get stable. Alcohol and drugs became a way to cope and numb the pain.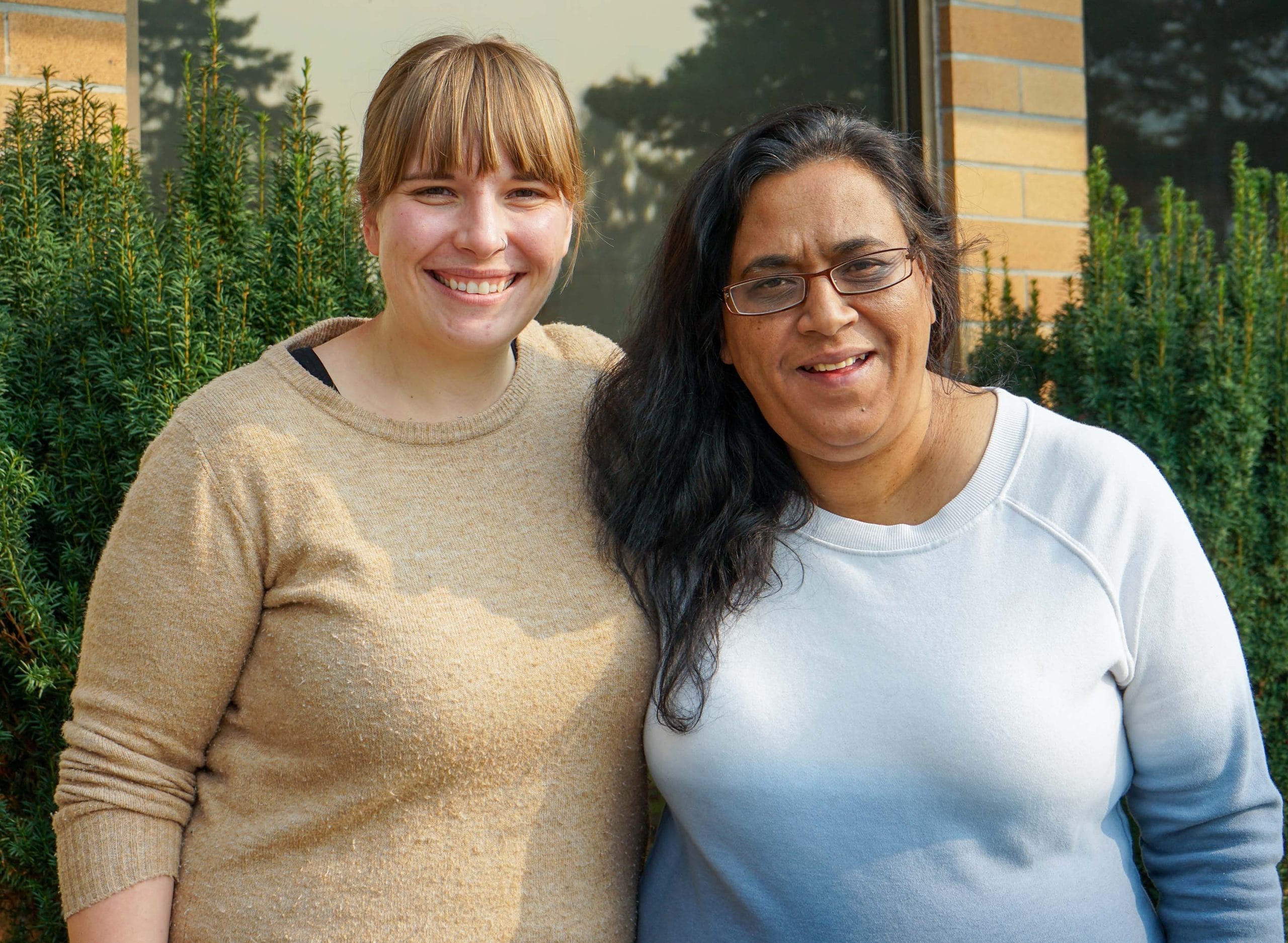 In 2015, Abigail came to Communitas' Supported Independent Living (SIL) and her life began to change. Vicky Manderson manages SIL and was Abigail's mental health support worker. She says Abigail is a different person from when they first met.
"Abigail has faced many barriers in life and had lots to reckon with while we worked together," Vicky says. "But I was always impressed with her resilience and tenacity to keep going after facing challenges."
The practical and personal support she received through SIL made an enormous difference to Abigail.
"Sometimes Vicky and I would just go out for coffee and talk," Abigail says. "Since I didn't have parents to turn to, I really valued Vicky's listening ear and helpful advice. She really showed up for me."
After graduating from SIL, Abigail began to look for work. Her employment counsellor found a job posting for a receptionist with Communitas and suggested Abigail apply. She did and was thrilled when she was offered the job. It was a perfect way for her to contribute, gain confidence being back in the workforce, and learn new skills.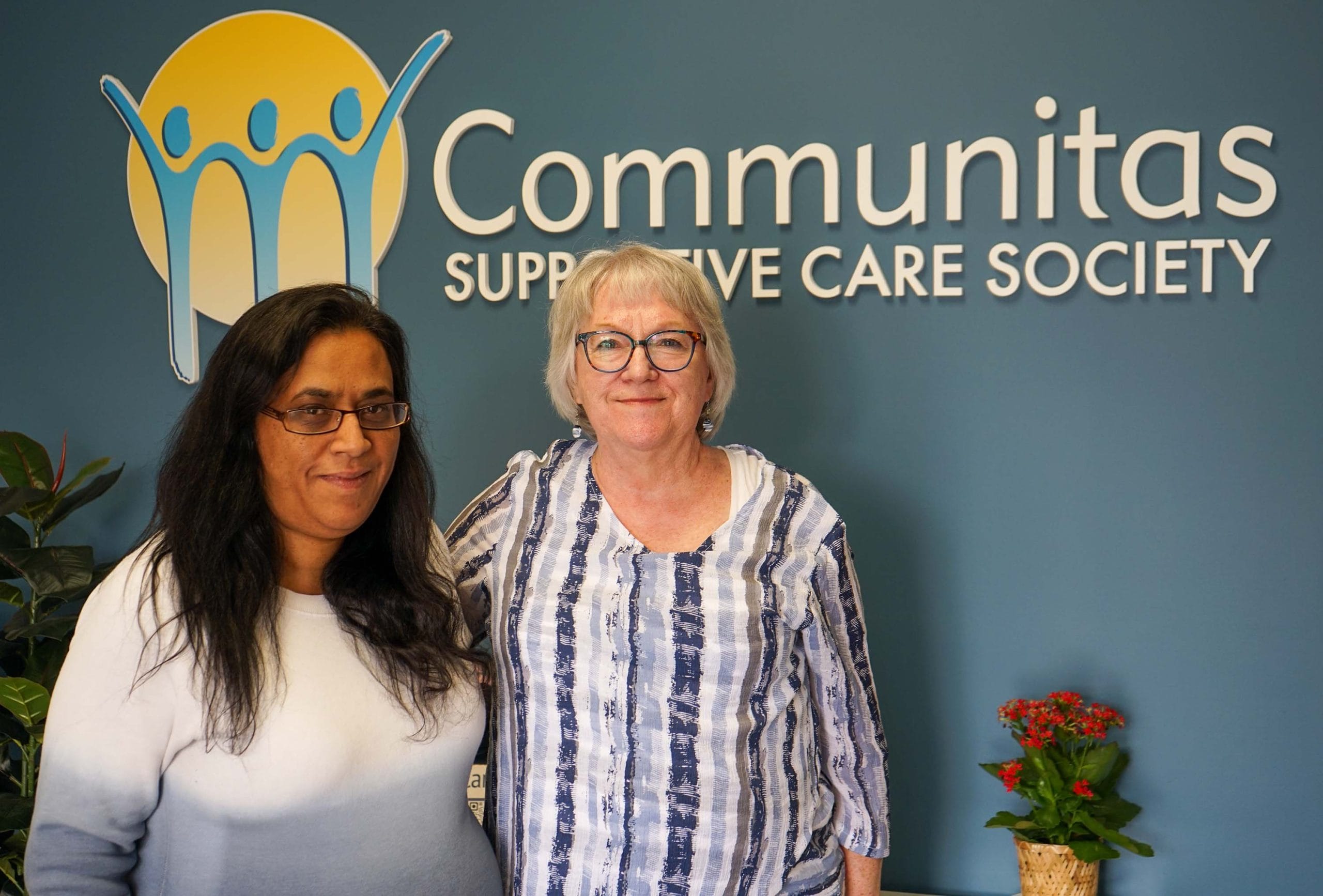 Sharon Adams supervises the team at reception. She has seen incredible growth in Abigail's skills and also her confidence. She credits Abigail's humility and ability to take constructive criticism to heart, working diligently to improve her skills rather than be discouraged.
Sharon also says that Abigail's experience as a person served by Communitas means that she can respond to people in ways others might not be able to.
"I've heard Abigail referring people to specific resources in our community," Sharon explains. "I wouldn't be aware of these resources in the same way because I do not have the lived experience that Abigail has."
With her confidence and skills increasing, Abigail applied for and was offered the role as administrative assistant to Home Share and Child and Youth Respite Services in the Contracted Caregiving department at Communitas. She loves both her jobs and is so grateful for the opportunities she's had to learn new skills and learn more about herself.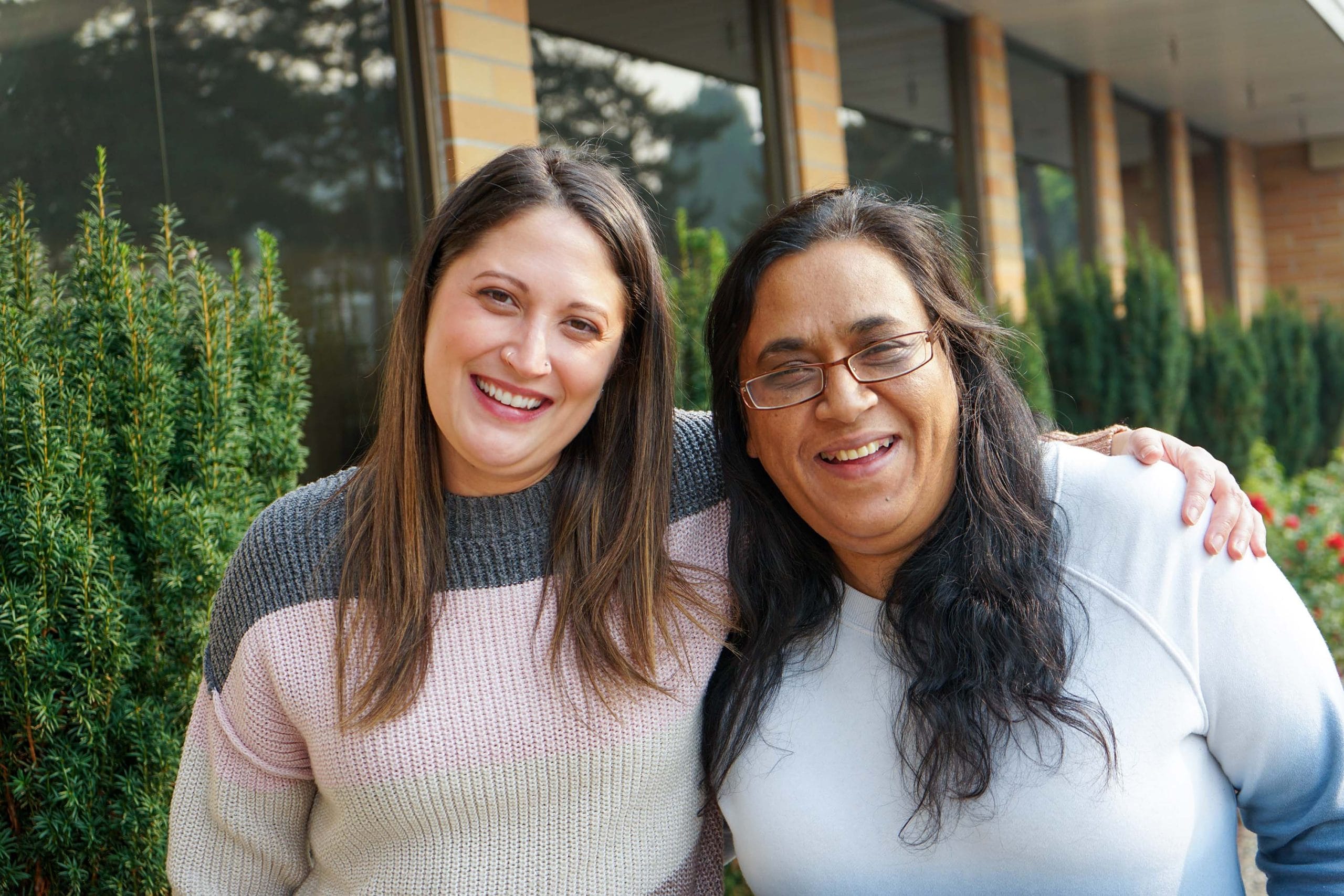 Kaitlin Evans is the Child and Youth Respite Coordinator. She first came to know Abigail in her reception role and was drawn in by her warm smile.
"We shared many conversations, and what I began to notice was how I felt after talking to Abigail," Kaitlin says. "I always felt more positive, grateful, lighter."
Kaitlin admires Abigail's ability to share her journey with mental health so openly and has been inspired by her work ethic, always looking for ways to improve herself.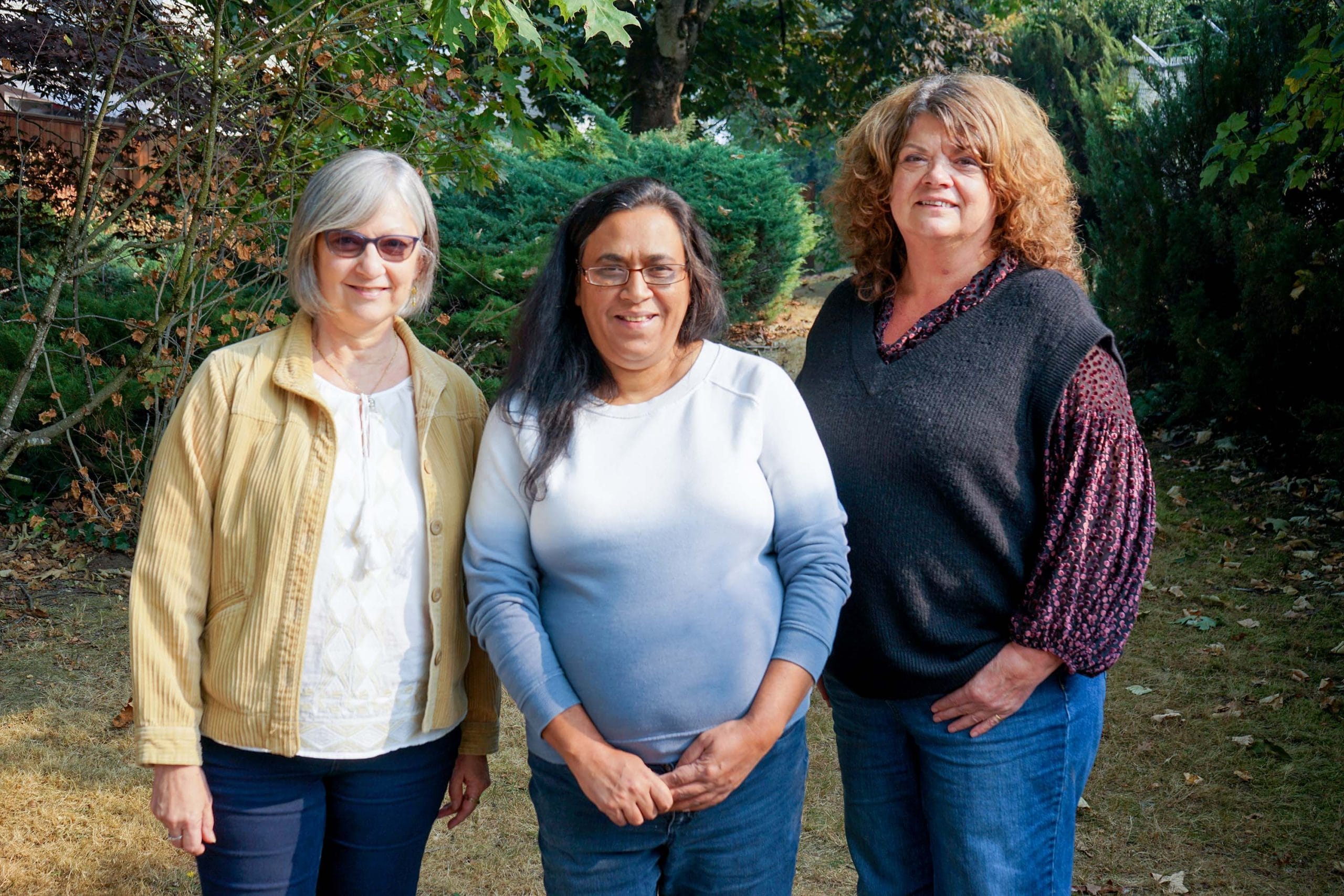 Ida Shartner is one of the coordinators of Home Share services. She has also seen Abigail grow in her skills and confidence.
"She is gifted in connecting with the people that she interviews and is passionate about supporting the contracted services team," Ida says.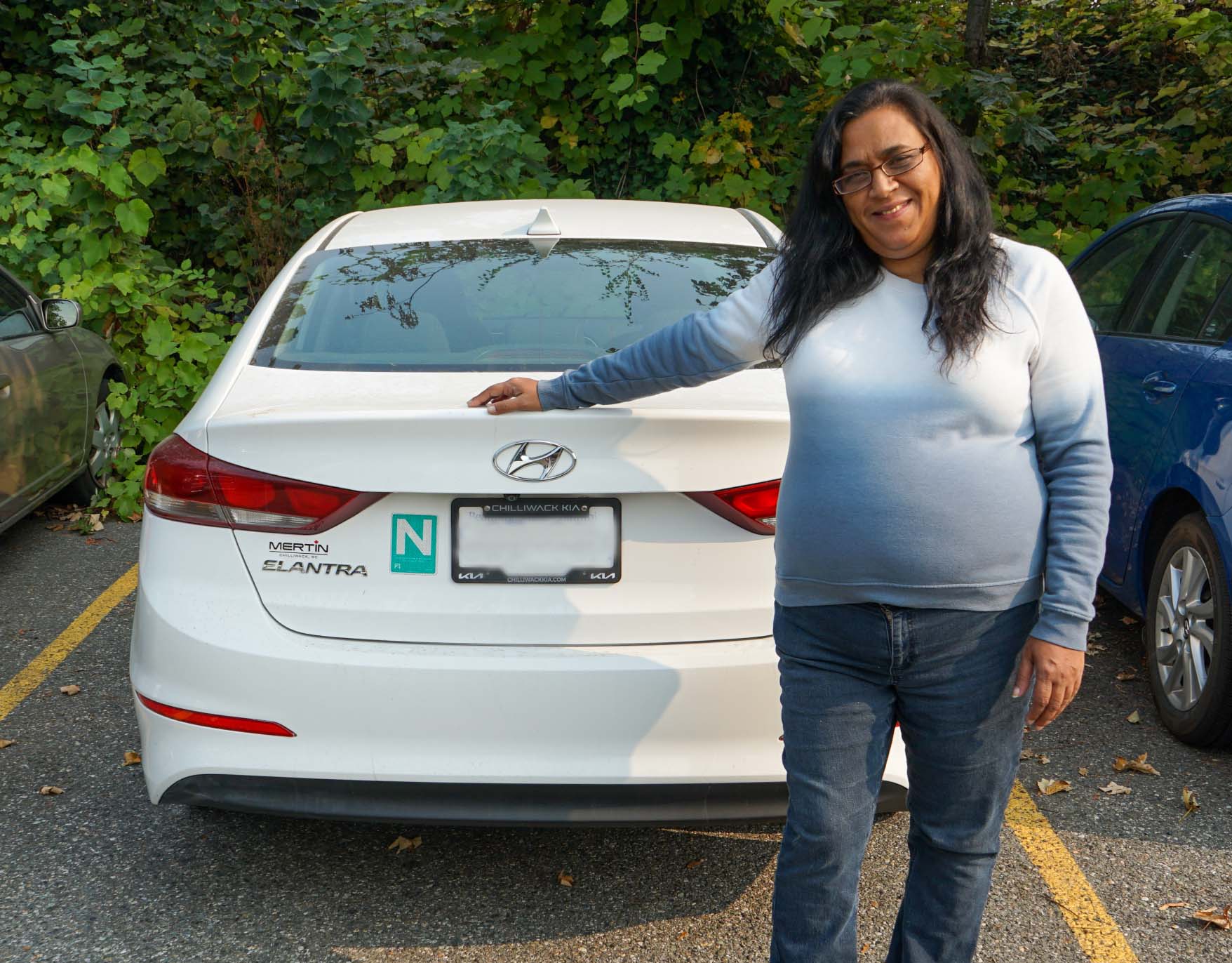 Working at Communitas gives Abigail such joy. She is grateful to be working for a faith-based organization where she doesn't feel like she has to hide her Christianity. She loves it that she is now in a place where she is making a difference in other's lives, where she is able to support staff and families as they support the people served through Communitas. She knows first-hand what a difference that support can make and being able to be on the giving end of that is satisfying. Being trusted to improve herself and grow in her skills has been enormously encouraging.
"I feel like I've found my place to stay," she says with a smile. "I could be here until I retire!"
Abigail's passion for caregiving came so naturally that she didn't even realize it was something she could do for a living. Find out how she made this discovery!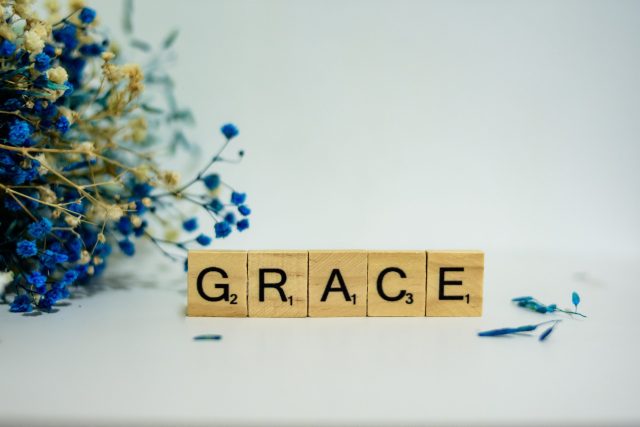 Reflecting on her life's journey so far, Ashleigh can see God's grace in the many turning points that have brought her to where she is today. It makes her smile and fills her with hope.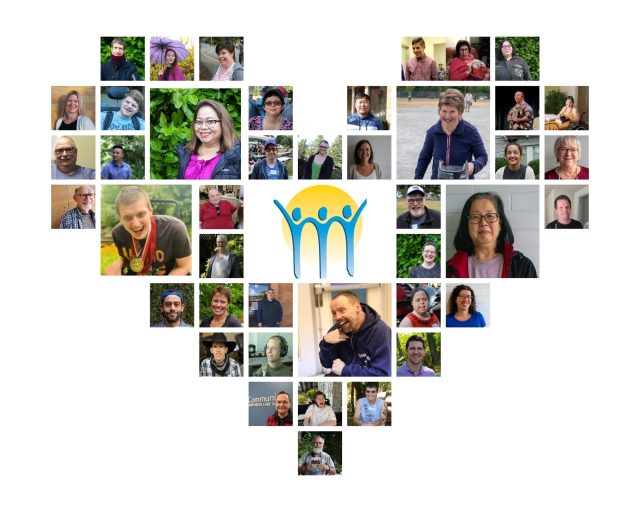 People are at the #HeartofCommunitas – our theme for this year. We'll be celebrating this theme in various ways throughout the year and we're inviting you to engage with us!