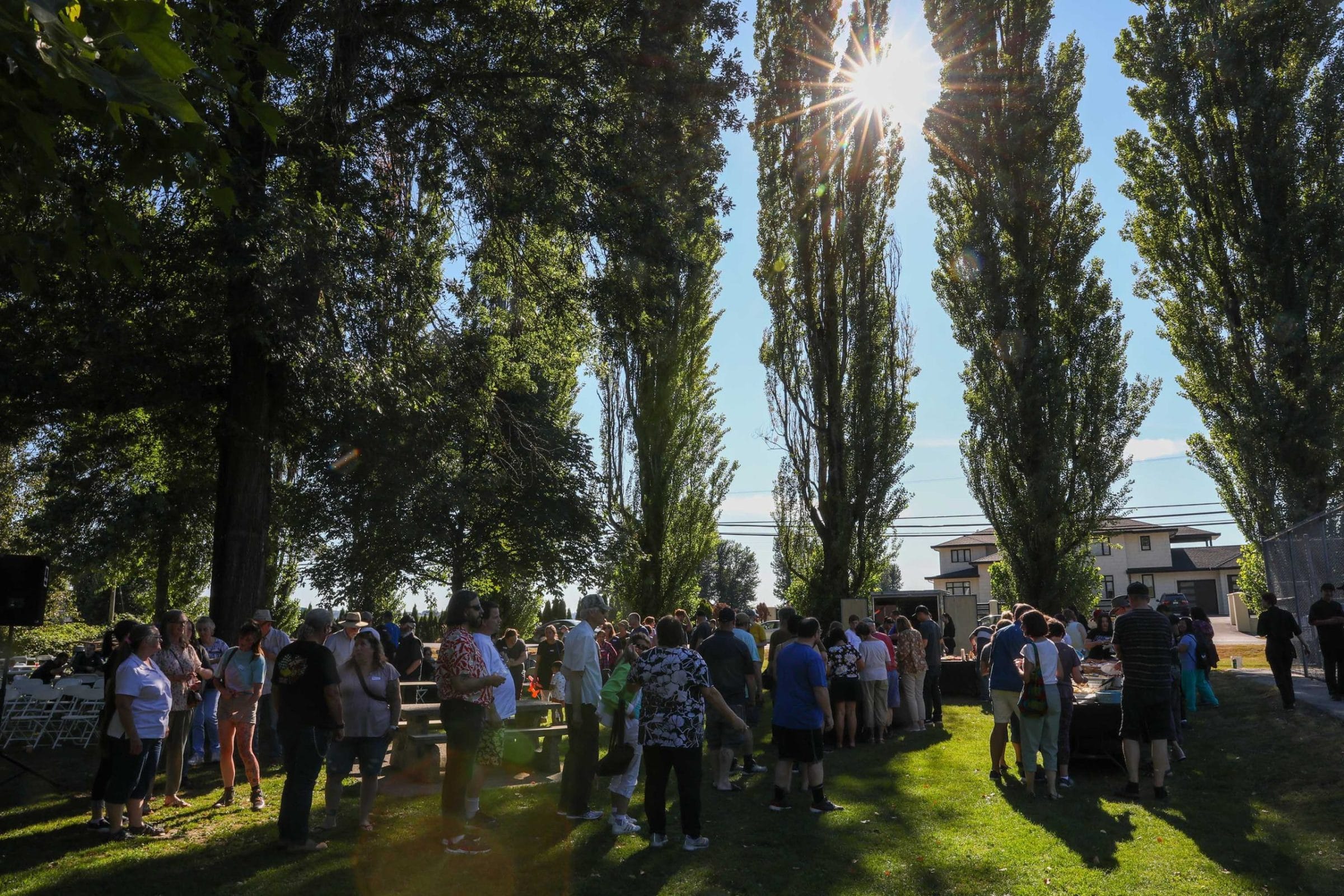 Events
Communitas Annual Tradition Returns
The sound of laughter, the sight of friends not seen for years, the feel of a hug or a handshake, the smell of burgers on the grill, the taste of a great slice of pizza – at the annual Communitas Summer Barbecue, all the senses are engaged and celebrated.
People served by Communitas, their families, and staff gathered in August for the first time in three summers, welcoming a return to a much-loved tradition.
Fraser Valley Barbecue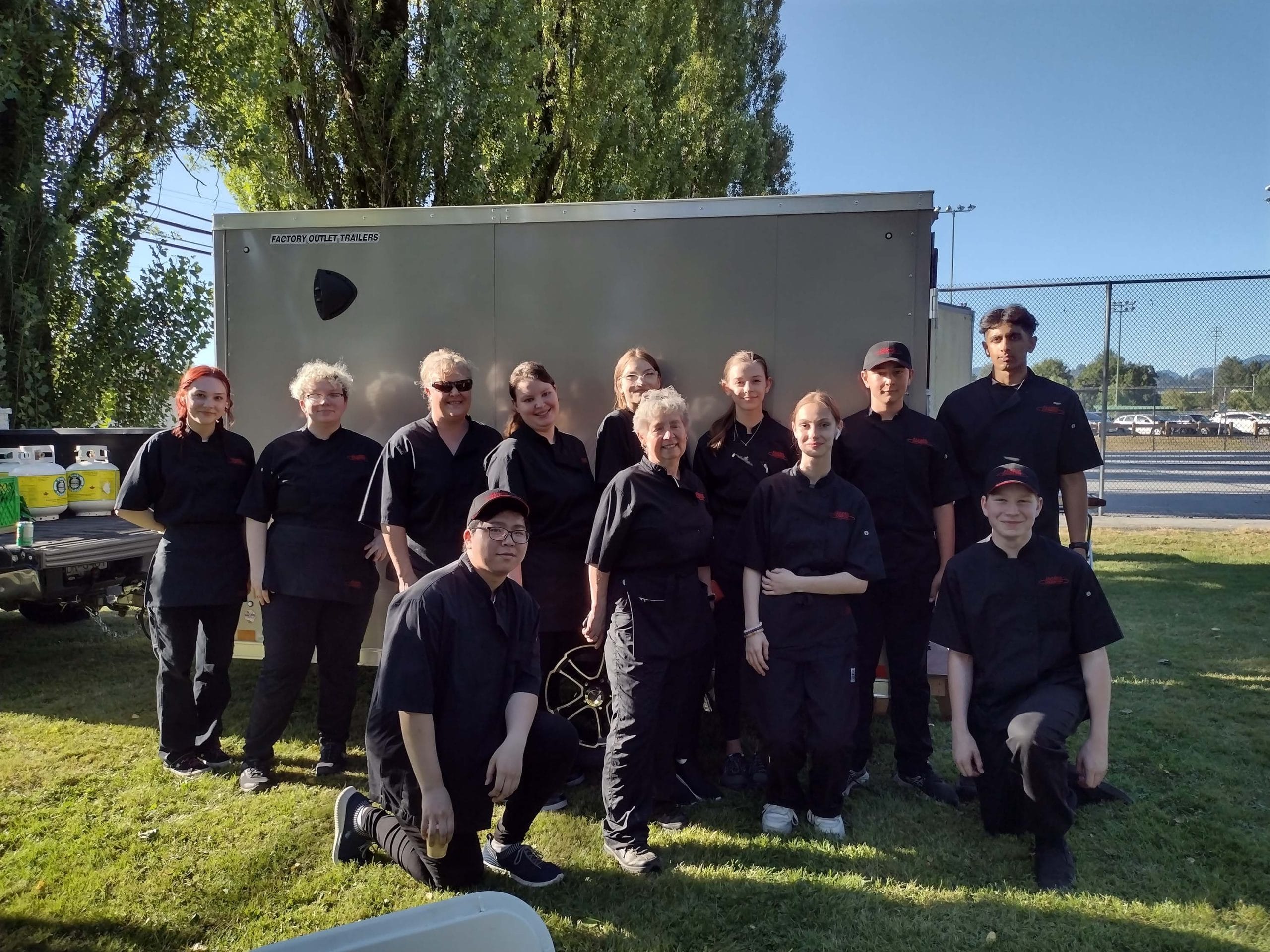 In the Fraser Valley, more than 200 people gathered at Matsqui Village Park on August 5th. This was the first time that this decades-old Communitas tradition was held at this location and it was well received. There was ample shade, lots of space, and having the whole park for the event was an added bonus.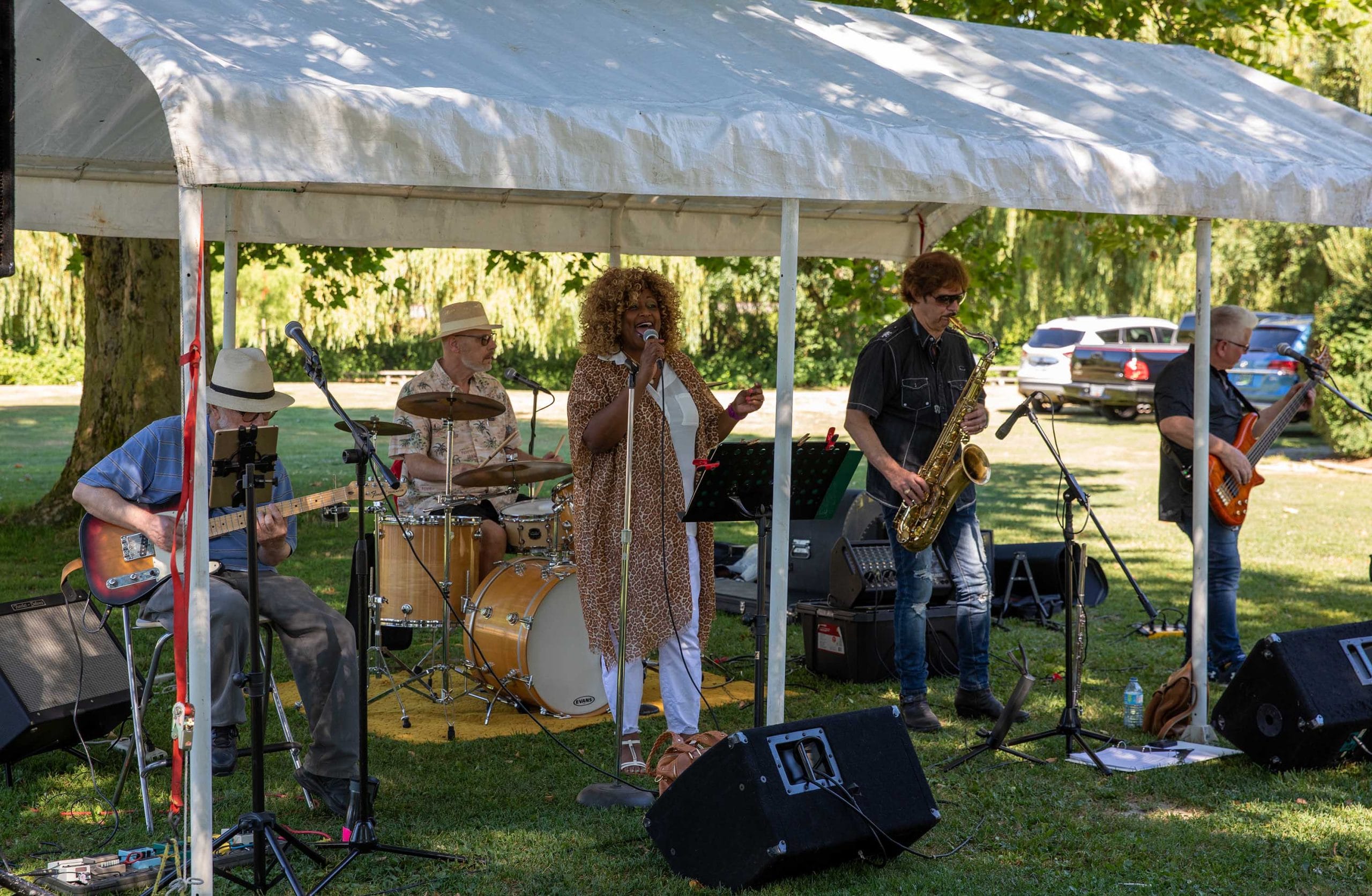 People enjoyed playing bingo, taking silly photos at the Photo Booth, creating balloon animals, and visiting with friends. The Crystal Hicks Band kept people singing, dancing, and toes tapping all evening.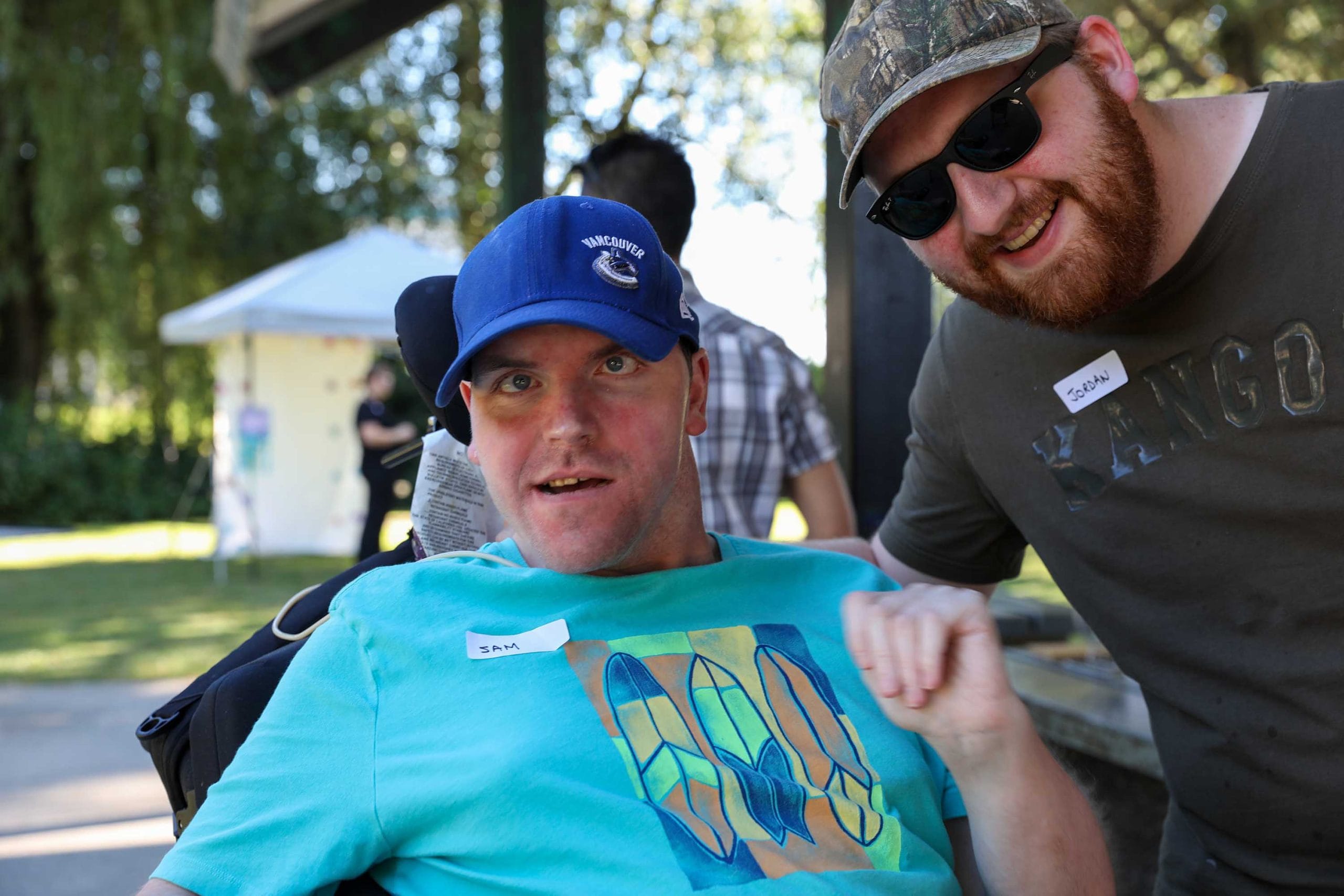 Angela Poulton manages two Communitas homes, one in Abbotsford and one in Chilliwack. The residents and staff who attended the barbecue enjoyed the experience immensely.
"Everyone loved the music and the food," she said. "My staff said it was a very fun outing."
Many who gathered had not seen one another in person since the beginning of the pandemic. Some had only met over zoom meetings  and were seeing each other in person for the first time.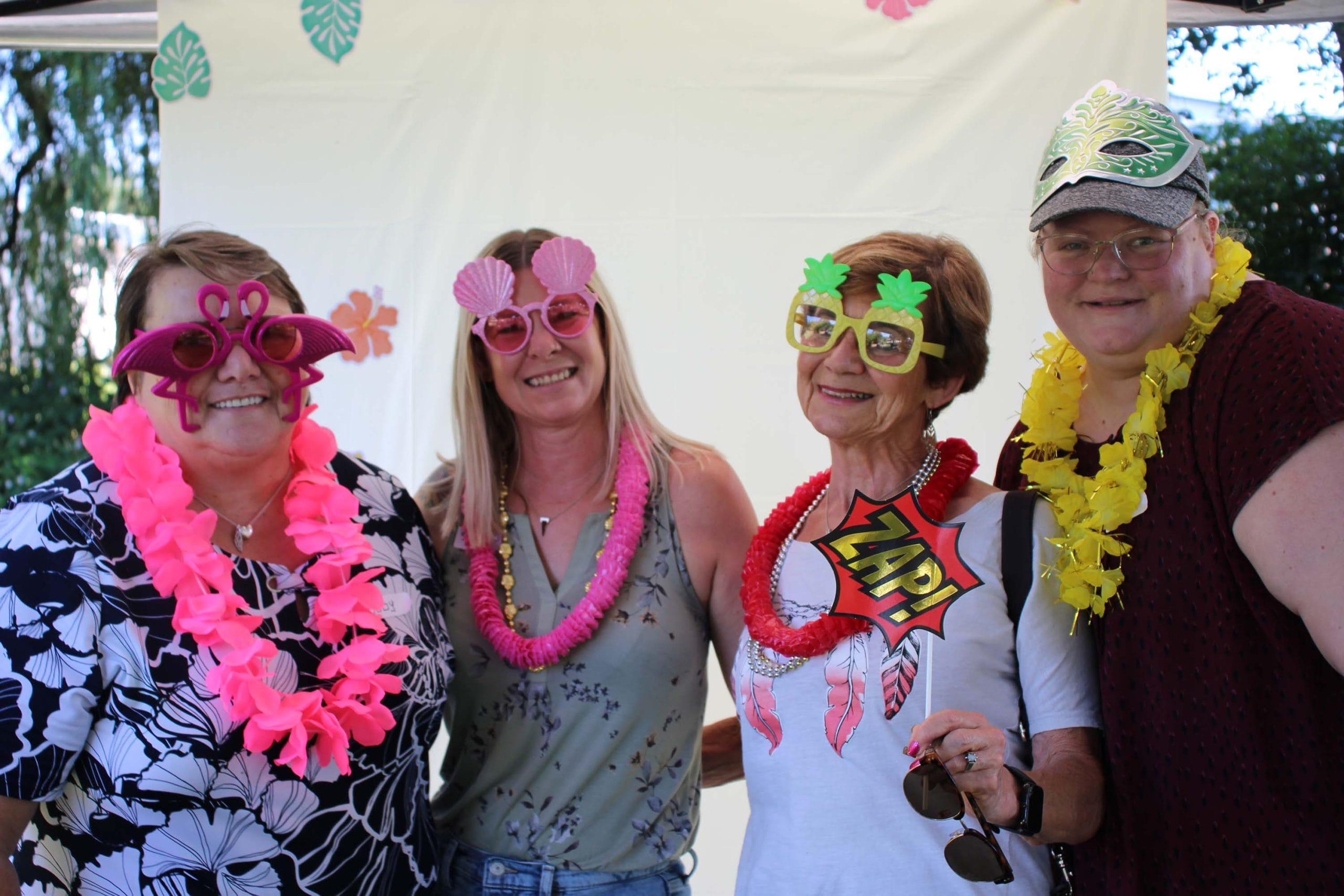 "It was so good to see people face to face again," said Fran, a member of Communitas' Abbotsford Brain Injury Drop-In. "There are so many friends I've only seen through Zoom meetings but this was wonderful."
North Island Barbecue
On north Vancouver Island, people from Campbell River and Courtenay met at Miracle Beach on August 18th. The return to this beautiful, beach-side location after such a long absence was eagerly anticipated.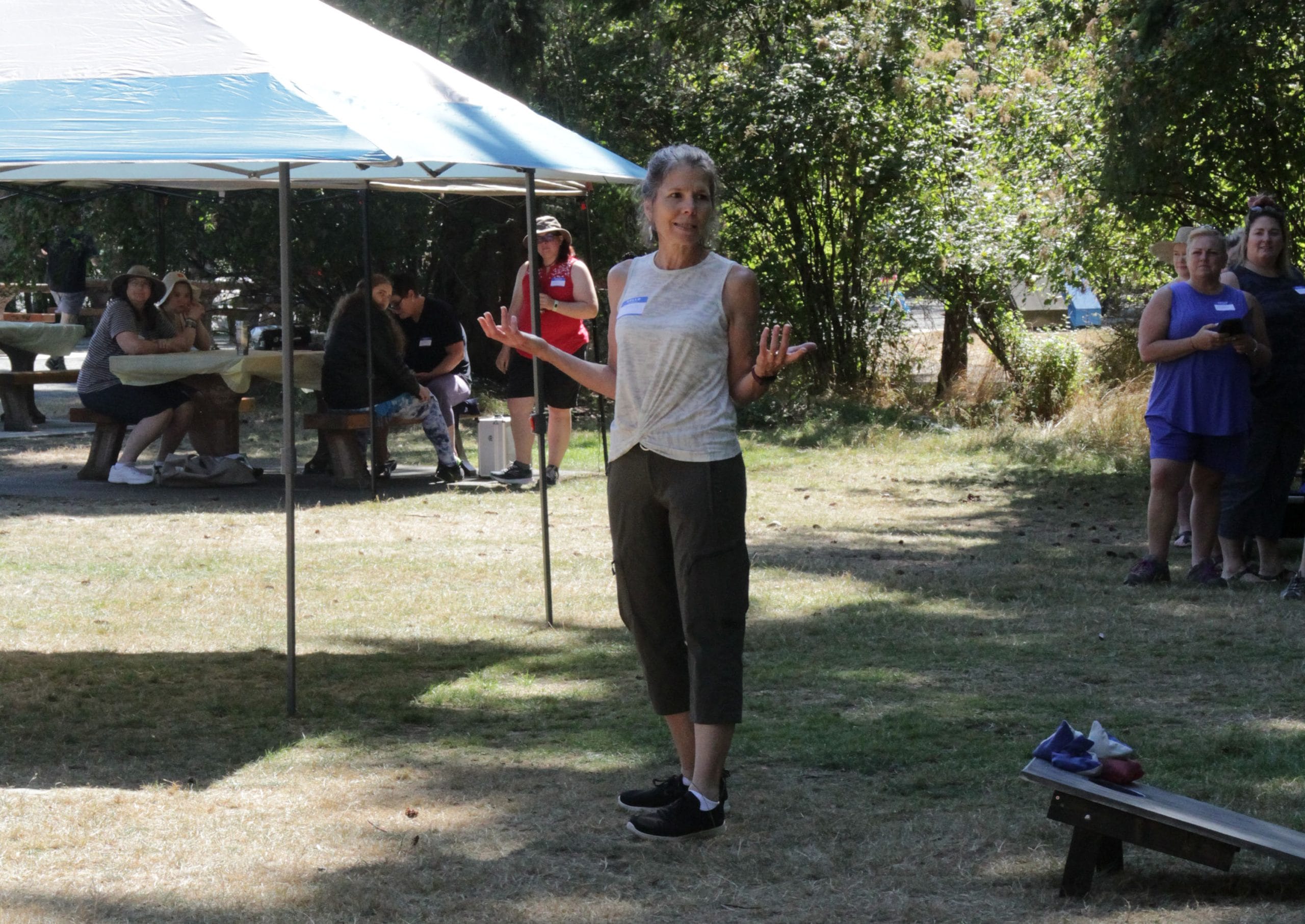 "It's been 3 years since we've been able to be together like this," said Sheila Bennett, one of the program directors on the island. "It is so good to see each other in person again."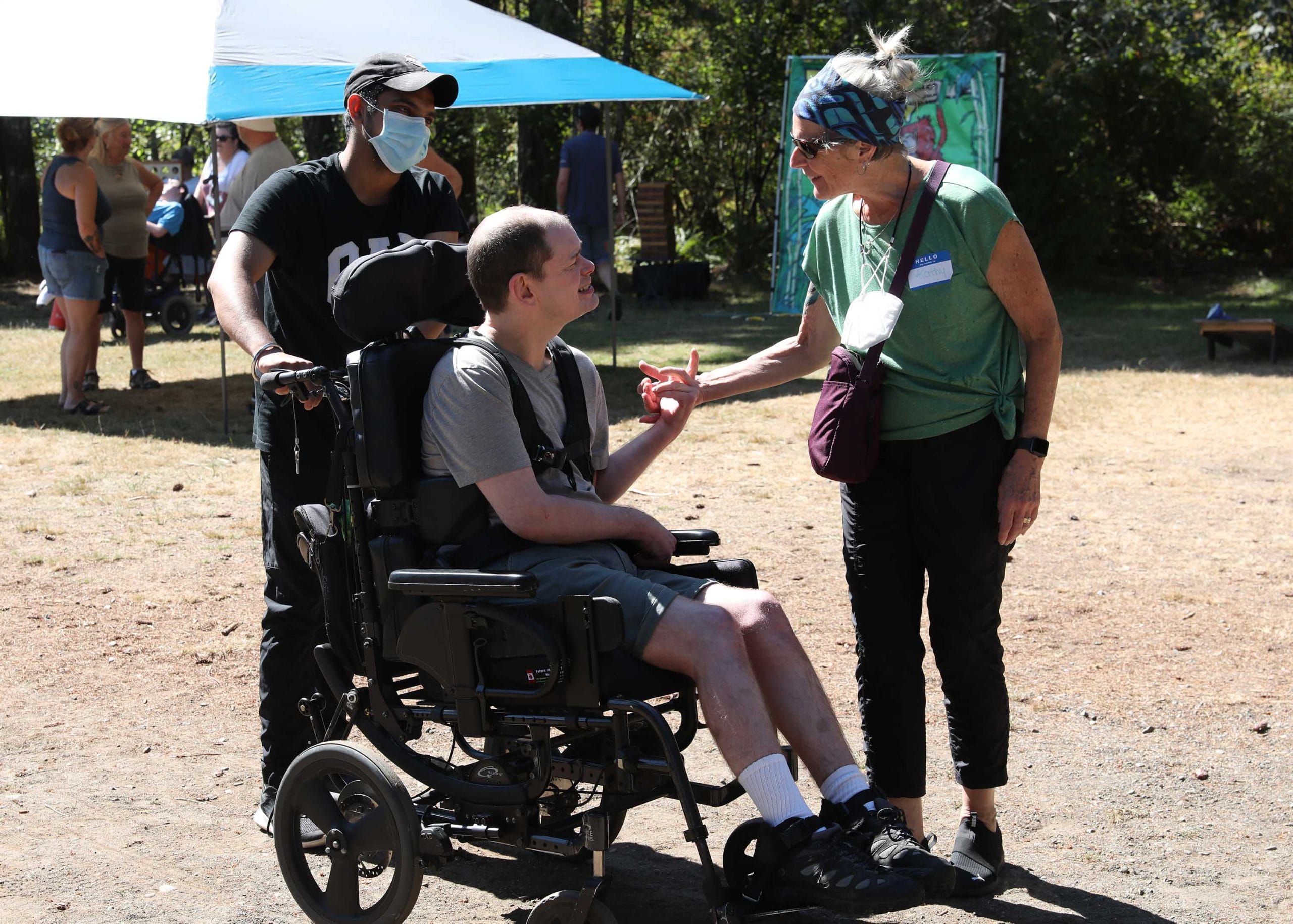 "I'm so happy to be here," said Jackie, who lives in one of the homes facilitated by Communitas. "It's good to see everyone. I am having a really good time."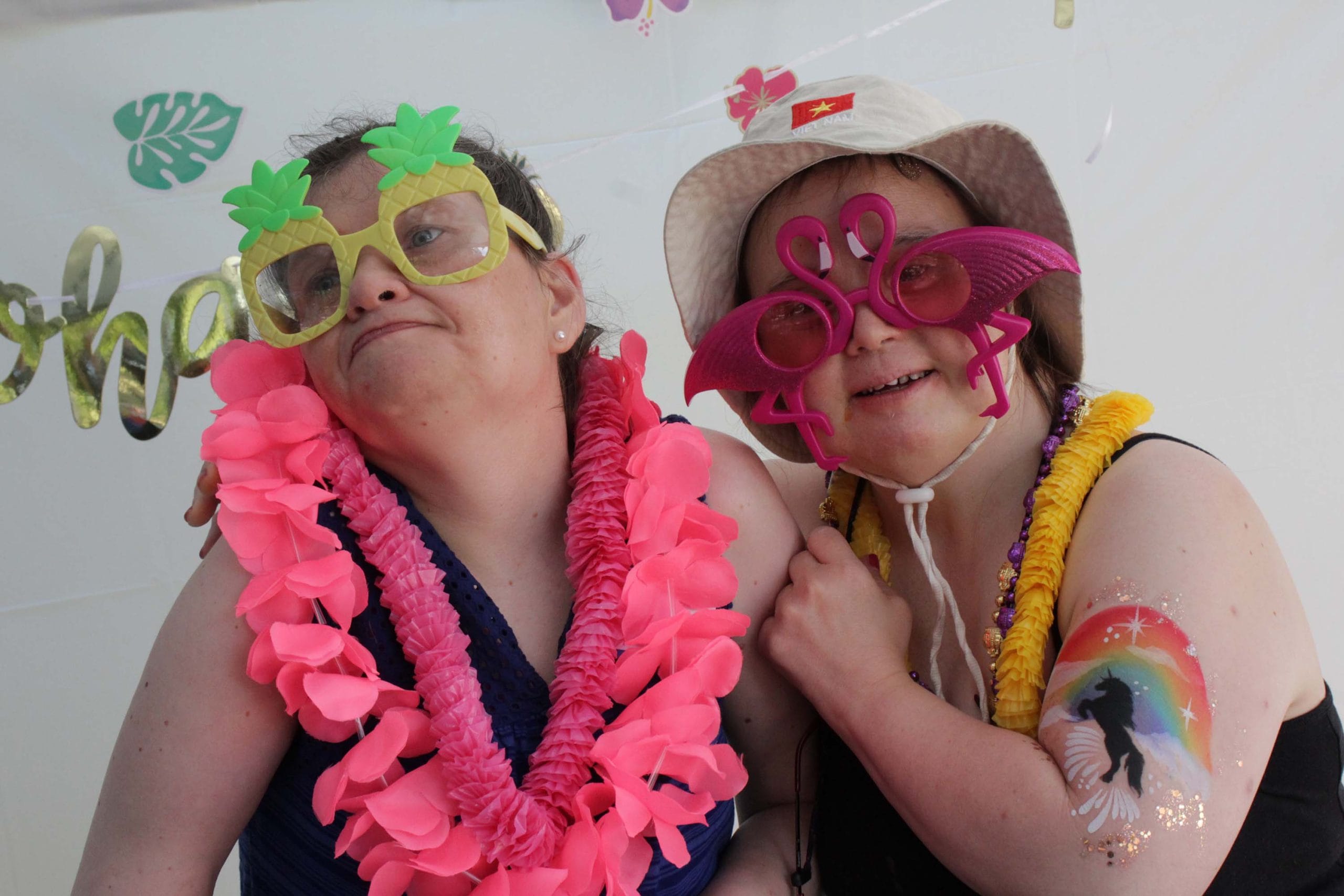 Jackie and her friend, Tanya, enjoyed the photo booth and visiting Cathy at the water tattoo booth. Others enjoyed playing bean-bag toss, giant Jenga, and blowing giant bubbles.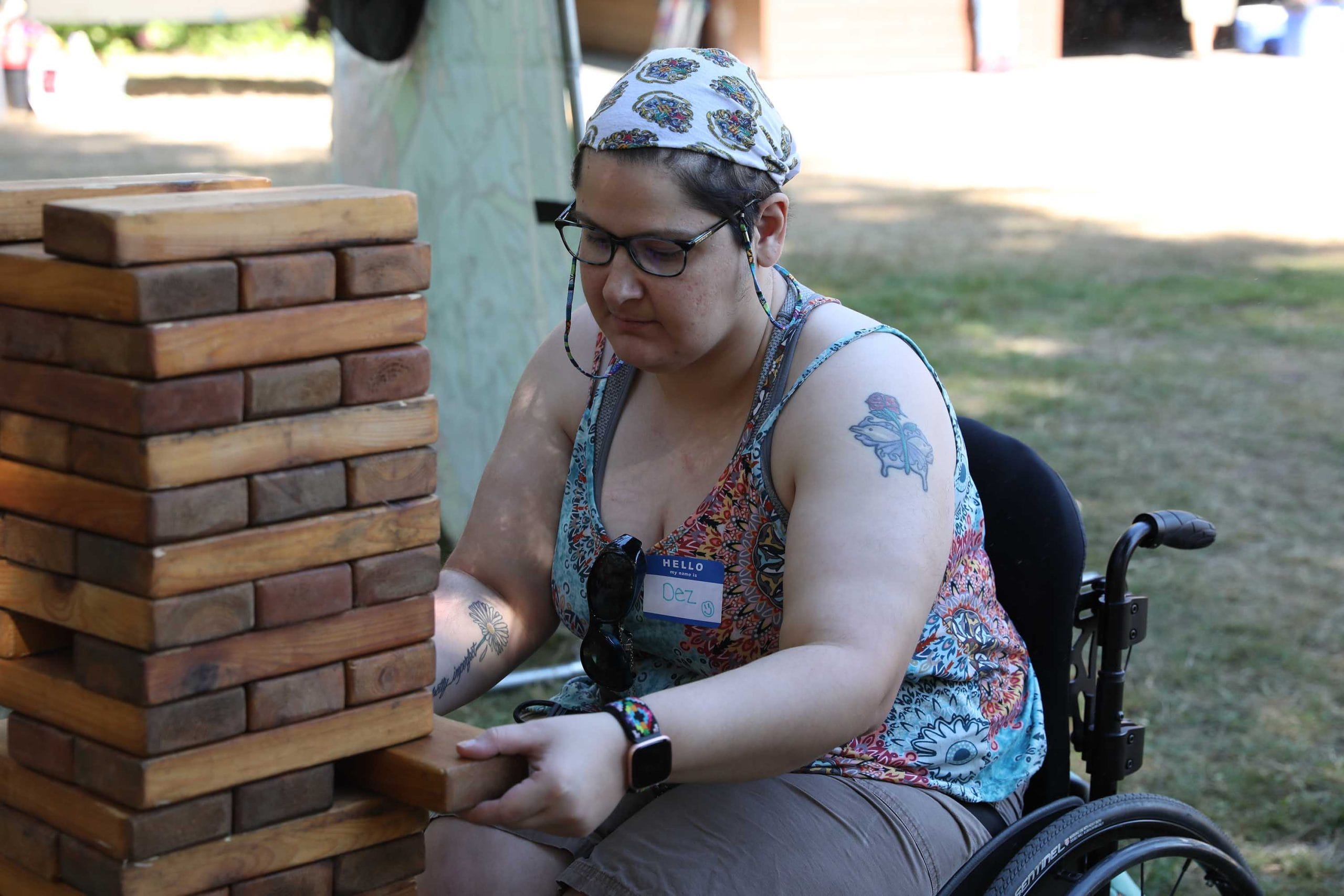 Families visited with each other as they enjoyed pizza and cupcakes.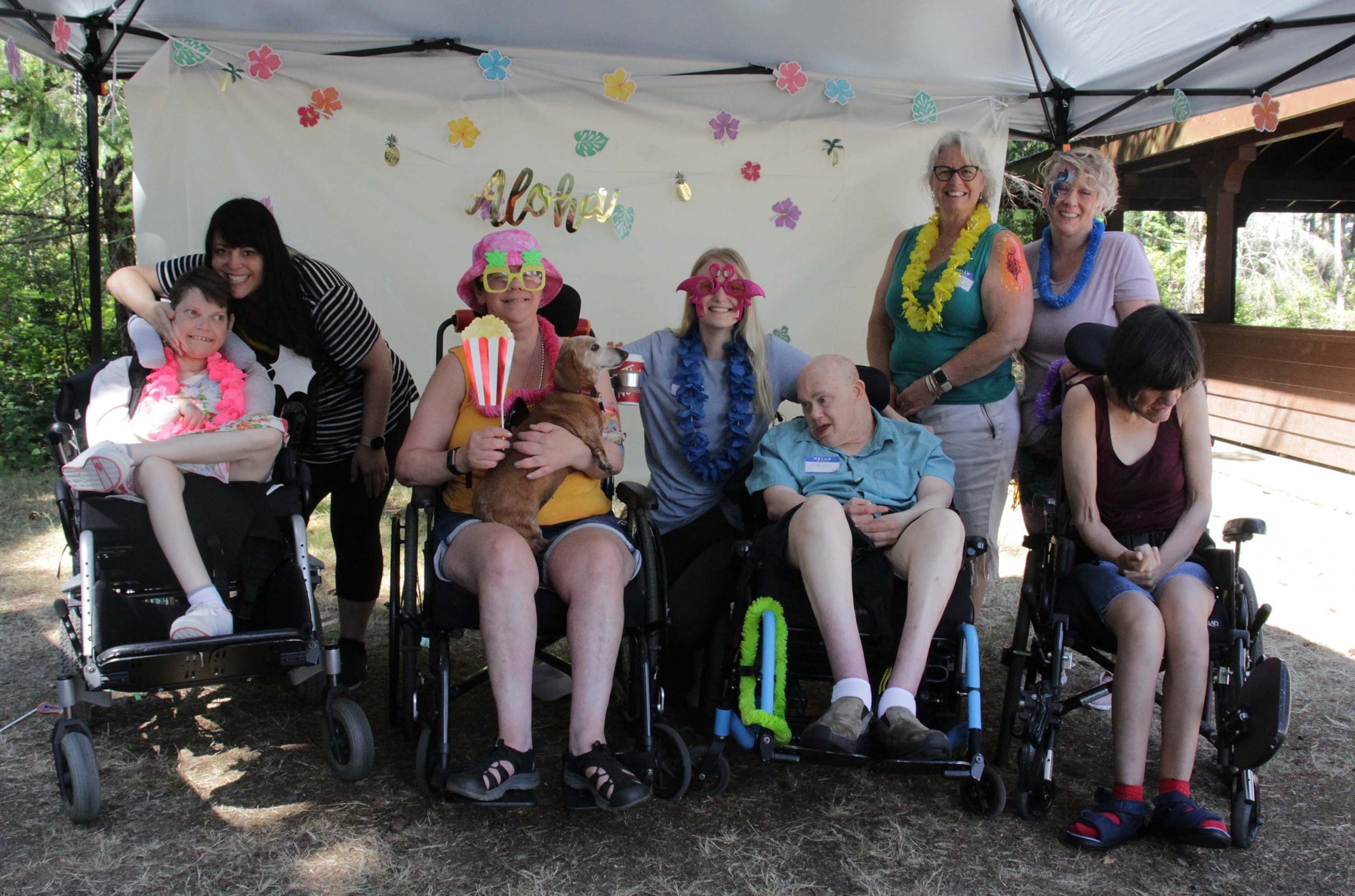 "Both of these events just make my heart happy," said CEO Karyn Santiago. "We're a people-centred organization, so returning to the traditions that centre around the people we serve is so special."
Learn more about Communitas services in the Fraser Valley, Metro Vancouver, and the North Island!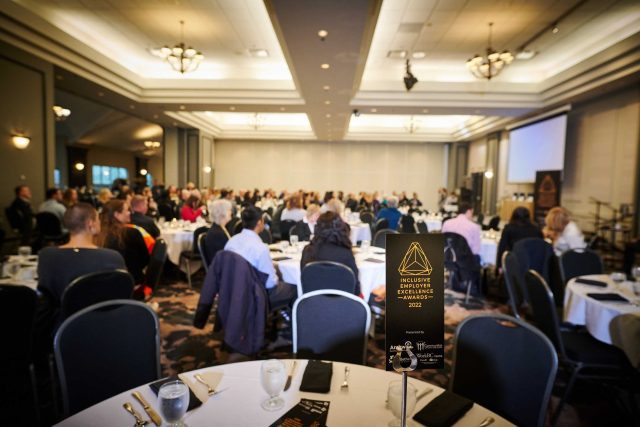 The Inclusive Employers Excellence Event returned this fall with an in-person event celebrating inclusive hiring in Abbotsford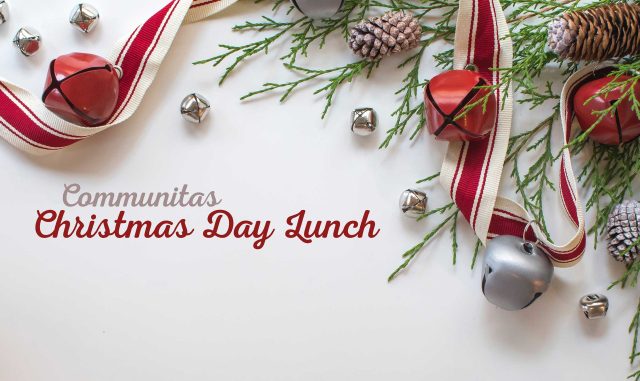 We are excited to see the Communitas Christmas Day Lunch return as an in-person event this year! Find out how you can support this important event.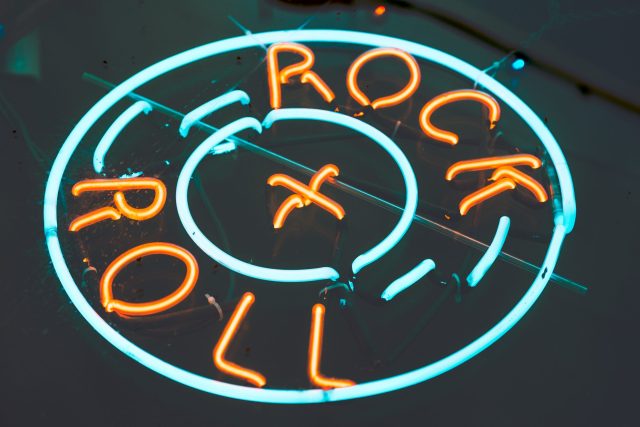 At Centennial Place, they're not letting the January blues get them down – they're rockin' the blues away!